A Call for Disclosure of Beneficial Ownership and Public Access in the Companies Amendment Bill
Public Enterprises minister Pravin Gordhan recently said that a lesson learnt from the OECD's anti-corruption initiative is that "beneficial ownership of entities is concealed so that it becomes impossible to identify the actual owners of companies".
The 2008 global financial crisis, money laundering, terrorist funding and the Gupta, VBS Bank and Steinhoff delinquencies make a compelling case for maximum corporate transparency.
South African company law has historically favoured those wishing to obscure corporate ownership. The clandestine section 15A of the Companies Act of 1973 allowed apartheid ministers of Trade and Industry to disallow the disclosure of certain categories of subsidiaries in the annual reports of companies listed on the Johannesburg Stock Exchange (JSE) where such publication was deemed to be not in the 'national interest'. It was common knowledge that these undisclosed subsidiaries were engaged in sanctions-busting or supplying goods and services to the state security apparatus.
Between the publication of the 1988 edition of Who Owns Whom and the 1992 edition, approximately 900 subsidiaries of JSE-listed companies 'disappeared'.
The lack of corporate transparency is not just a South African problem. Vince Cable, leader of the Liberal Democrats and former UK Secretary of State for Business, Innovation and Skills, stated in 2014: "Transparency and accountability are both essential for trust … We also know a lack of transparency, with respect to those who really own and control companies, can allow tax evasion, money laundering and terrorist financing to flourish."
While JSE regulations require listed companies to disclose beneficial ownership, the Companies Act places no such requirement on private companies.
The absence of a law requiring disclosure of beneficial ownership of private companies undermines the intentions of other South African laws such as the Public Finance Management Act, the Financial Intelligence Act, the Preferential Procurement Act and the Amended B-BBEE Codes.
Internationally, the subject of corporate beneficial ownership is high on the agenda of the G20 group of countries, and South Africa shares an undertaking by all members to introduce legislation which ensures the disclosure of corporate beneficial ownership.
The South African Companies and Intellectual Properties Commission does require private companies to lodge annual returns, but these do not contain beneficial ownership information and are not available to the public.
Who Owns Whom has made representation to the Department of Trade and Industry to include in the latest draft Companies Amendment Bill 2018:
– The improvement of compliance with section 26 of the Act (public access to company information)
– Disclosure of beneficial ownership in annual returns; and
– Public access to annual returns.
The global fight against corruption, money laundering and terrorist-funding activities have made the issue of increased transparency an inexorable international trend, and the Companies Amendment Bill gives South Africa the opportunity to join the world leaders in this respect.
The reasons for corporate secrecy are most likely the same reasons society requires corporate transparency. The benefits of corporate limited liability enjoyed by business owners should be reciprocated by a corporate commitment to transparency.
Contact us to access WOW's quality research on African industries and business
Contact Us
Related Articles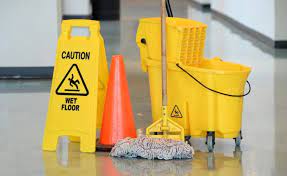 BlogCountries Business ServicesBusiness Support ServicesSouth Africa
The Contract Cleaning industry in South Africa – 2022
A clean slate for contract cleaning As things stand in South Africa, one cannot reflect on an industry and not ponder on how that particular sector can assist in boosting...