Exploring Agricultural Machinery in South Africa
The Manufacture and Wholesale of Agricultural and Forestry Machinery as described in the report published in June, is a subset of the wider agricultural and agro-industrial sector.
There is a growing trend toward mechanisation and automation in agricultural and forestry operations. Farming and forestry are increasingly adopting advanced machinery and equipment to improve efficiency, increase productivity and reduce labour costs.
The WOW report on the manufacture of agricultural and forestry machinery states that the industry experienced a bumper year in 2022, and ascribes it largely to two good harvests and high agricultural commodity prices. In the latest report on sugar manufacturing, we noted that sugar production in South Africa has confirmed the cyclical nature of the agriculture industry, which is greatly influenced by international pricing and the volumes harvested in any particular season.
The growth in the industry seems to be spurred by developments in the area of precision agriculture techniques, such as GPS-guided systems, remote sensing, and data analytics, which are gaining prominence. South African farmers seem to have embraced these technologies which are enabling them to optimise resource utilisation, improve crop yields and make data-driven decisions for improved agricultural practices.
Agriculture and forestry machinery in South Africa
Most of the farming and forestry equipment in the agricultural sector is imported and distributed by local companies under agreements with international manufacturers.
The exceptional performance of this subsector in 2022 would probably be attributed to the quest by the large commercial farmers for the latest and most productive machinery, rather than an expansion of the activities in the agricultural sector.
The WOW report indicates that combined harvesters and tractors are becoming increasingly high-tech, and most models have GPS systems. Demand for technologically-advanced machinery, especially those that are precision farming-ready, is growing, as commercial farmers want to reduce operational costs to increase profitability.
According to Grain SA senior economist, Corné Louw, an example of this is grains and oilseeds farmers' use of tractors that are capable of hauling implements that can prepare 32 rows of crop at a time, while in the 1980s, for example, tractors typically had sufficient power to haul implements that could prepare only four rows of crops at a time.
The WOW report also points to the severe global shortage of new agricultural machinery between 2020 and the middle of 2022 due to lockdowns that caused the suspension of machinery production, supply chain problems, and a shortage of microchips and other spare parts, exacerbated by Russia's invasion of Ukraine.
It is not clear how, in the short term, South Africa could achieve a larger portion of localisation in respect of the production and manufacture of agricultural and forestry machinery. Efforts to establish local assembly and or manufacturing entities for such equipment should continue with the immediate export markets being the neighbouring countries. Companies like Senwes have started local manufacture of less technically-complicated machinery such as ploughs and bale forks, while Falcon agricultural equipment manufacturers mower components, handling implements and spreaders.
Trade in agricultural and forestry machinery
Trade tables in the report reflect a familiar pattern where imports have continued to exceed exports, and over time, the county's trade deficit in this subsector is increasing.
Africa is a large continent with enormous potential for further agricultural development which is underutilised. Most African countries have not reached a stage where agriculture has its rightful share of GDP. This could be because agricultural activities are hampered by inefficiencies and large losses of produce in the post-harvest stage due to poor infrastructure and logistics.
Agricultural and forestry machinery also require investments to improve efficiency and productivity in the agricultural sector so that it can be competitive and increase exports. Equipment can maximise harvesting during the narrow annual windows where harvesting has to take place.
Agricultural and forestry machinery in Africa
Interestingly, while the trade balance in this sector has been in deficit for a number of years in South Africa, and while the deficit is widening, it is worth noting that exports of machinery on the African continent exceed imports and have done so for many years, as illustrated in the graph.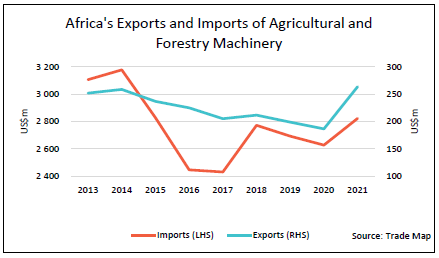 Perhaps this is an indication that South Africa needs to increase its localisation efforts to improve its export-oriented focus in its trade on the continent. If other African countries can export more machinery for agriculture and forestry, this should be a wake-up call for the South African industry.
Contact us to access WOW's quality research on African industries and business
Contact Us
Related Articles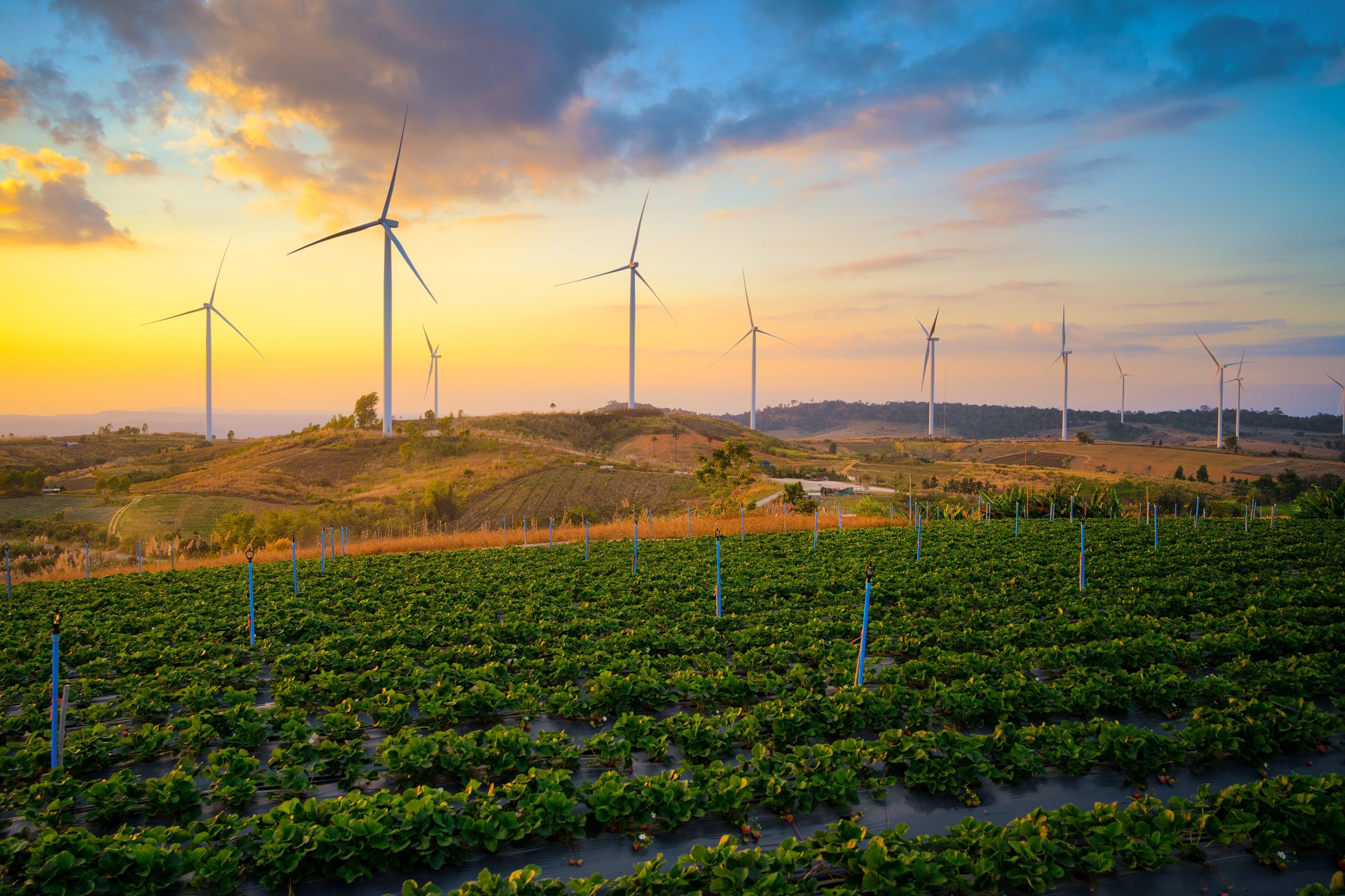 BlogCountries Agriculture & AgribusinessEnergy & WaterSouth Africa
The Impact of Load shedding on Agriculture in South Africa
Food security is one of the strategic inputs and essential elements of policy development and on the first level on Maslow's hierarchy of needs. Agribusiness is big business for governments...