Botswana Snapshot
Botswana has a long-held reputation as a stand-out example of political and economic stability on the continent. It has a small population of 2.4m with a GDP of US$18bn giving it one of the highest GDP's per capita on the continent. It also has one of the lowest debt to GDP rations of below 20%.
Botswana has consistently demonstrated stability and economic growth, albeit with some reliance on the diamond industry. Its economy contracted by an estimated 8.9% in 2020, after growing by 3.0% in 2019, as the pandemic lockdown and other movement restrictions constrained economic activity. Real GDP growth is projected to recover to 7.5% in 2021 and 5.5% in 2022, based on a revival in domestic demand as the effects of the pandemic recede, and a rebound in commodity prices as economies reopen globally.
Upside risks to the growth outlook depend on reforms and government interventions against the pandemic, including the Economic Recovery and Transformation Plan. Downside risks include lower diamond demand if the global economic recovery is weakened by more waves of infection. There are also threats from persistent drought, and the adverse effects of poor economic conditions in South Africa on Botswana's exports and SACU receipts.
The fiscal deficit is projected to narrow to 6.3% of GDP in 2021 as domestic revenues pick up. The current account deficit could improve to 7.4% of GDP in 2021, depending on how fast the diamond and tourism industries revive. Inflation is expected to be within the central bank's medium term 3% to 6% target range.
Mining is significant contributor to Botswana's GDP and minerals comprise almost 80% of export earnings. In 2018, Botswana was the world's second largest diamond producer by value and volume, after Russia, according to the Kimberley Process Certification Scheme. The country has large soda ash, coal and diamond reserves. Botswana's mining sector is dominated by diamond mining, with Debswana Diamond Company being the largest producer. Other minerals produced are aggregate, brickmaking clay, coal, dimension stone, gemstones, gold, salt and soda ash.
Botswana has an abundance of game reserves, wildlife and wilderness, and its second largest industry is tourism which contributed 13.1% of GDP in 2019. The industry was hard hit by the pandemic but is likely to recover quickly as it is a state focus to promote this industry as diversification from its dependence on commodities.
Contact us to access WOW's quality research on African industries and business
Contact Us
Related Articles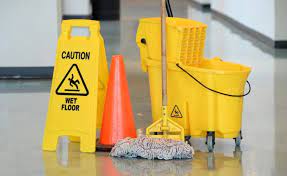 BlogCountries Business ServicesBusiness Support ServicesSouth Africa
The Contract Cleaning industry in South Africa – 2022
A clean slate for contract cleaning As things stand in South Africa, one cannot reflect on an industry and not ponder on how that particular sector can assist in boosting...