Botswana Snapshot
Botswana has a long-held reputation as a stand-out example of political and economic stability on the continent, which has seen its economy grow at an average of 5% over the past decade.
Its reputation has begun to show cracks as former president Ian Khama and his chosen successor president Mokgweetsi Masisi lock horns in a battle which has implicated African Rainbow Minerals executive chairman Patrice Motsepe and his sister Bridgette Radebe, executive chairperson of Mmakau Mining.
Botswana's Sunday Standard accused them of supporting a regime change by meeting with Khama and giving financial support to former foreign affairs minister Pelonomi Venson-Moitoi to overthrow Masisi as leader of the Botswana Democratic Party – allegations denied by Motsepe.
Khama, who has resigned from the party, accused Masisi of autocratic rule and threatening Botswana's reputation and its future.
Botswana has consistently demonstrated stability and economic growth, albeit with some reliance on the diamond industry. African Development Bank (AfDB) figures show that real GDP growth was an estimated 4.2% in 2018, boosted by the recovery in mining and expansion of non-mining activities such as agriculture and downstream diamond industries.
The AfDB forecasts real GDP growth of 3.8% in 2019 and 4.1% in 2020, largely due to increased demand for diamonds, which account for 75% of exports.
Focus Economics said Botswana's economy appeared to lose momentum in the first quarter following "an upbeat, extractives-led" growth in the fourth quarter of 2018.
"Despite heavy mining-sector activity and fast-growing tourism, fixed investment looks poised for a breather", it said, although it still expects economic growth of 4.1% in 2019.
Botswana has made efforts to diversify its economy. The AfDB said non-mining sectors would benefit from structural reforms, including amendments to immigration law to improve processing of work and residence permits and steps to encourage domestic manufacturers.
In 2013 Botswana got De Beers to move its Global Sightholder Sales to the country and a Who Owns Whom report on the manufacture of jewellery points to the partnership between the government and De Beers for a set amount of rough diamonds to be allocated to locally-based cutting and polishing companies. Since the government invited cutting and polishing companies to set up factories on the condition that they transfer skills to locals, more than 20 international sightholders (purchasers of bulk rough diamonds) have been licensed and a number of businesses in the supply chain, such as logistics, security, catering and construction have developed, providing opportunities for entrepreneurs, the Who Owns Whom report said.
But politics may be threatening the status quo.
Contact us to access WOW's quality research on African industries and business
Contact Us
Related Articles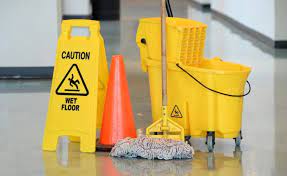 BlogCountries Business ServicesBusiness Support ServicesSouth Africa
The Contract Cleaning industry in South Africa – 2022
A clean slate for contract cleaning As things stand in South Africa, one cannot reflect on an industry and not ponder on how that particular sector can assist in boosting...