Opportunities for the Cement Industry in Malawi
The WOW report on the Manufacture of Cement in Malawi demonstrates that the country has the material required to produce cement and the labour force necessary to carry out manufacturing. Cement is described in the WOW report as having an unfavourable value-to-weight ratio when considering the practical reality of long distance transport, which is prohibitive for the sector, yet it is clearly not sufficient cause to stave of international competition.
Demand for cement in Malawi
The demand for cement in Malawi, as in other parts of the world, is driven by the construction sector which is linked to growth in the economy, as new businesses get set up and or existing businesses expand and need assets to be constructed, be it industrial, commercial, and, indirectly, private property due to people finding formal employment. Infrastructure support by the government in terms of new roads, water, electricity provision, sanitation and public sector contribution to fixed capital formation, further fuels demand for cement in Malawi.
The WOW report highlights a few mega-projects in Malawi at various stages from feasibility to implementation. The list does not give a full picture, given that private sector projects, which are possibly the bigger driver of future economic growth, are not included.
The general impression gained from the WOW report is that growth in public sector capital formation and private sector investments is pedestrian.
While the cement market in Malawi is growing, it is not at a pace that can propel the country into higher growth and provide it with an increased industrial and commercial base compared to its African peers.
Impact of economic management on the Malawian cement industry
Market share is within the ambit of any business strategy and management. Aggregate market demand is much less in the control of businesses operating in a commoditised sector like the cement industry, compared, for instance, to the market for consumer products where demand can be created by offering new innovative products such as new mobile phones with new attractive features.
A combination of economic indicators listed in the WOW report makes it clear why Malawi is not performing well on the economic front. Inflation in Malawi remained elevated at 21% in 2022, while the currency was devalued by 25% in the same year. Malawi runs a chronic current account deficit as shown below.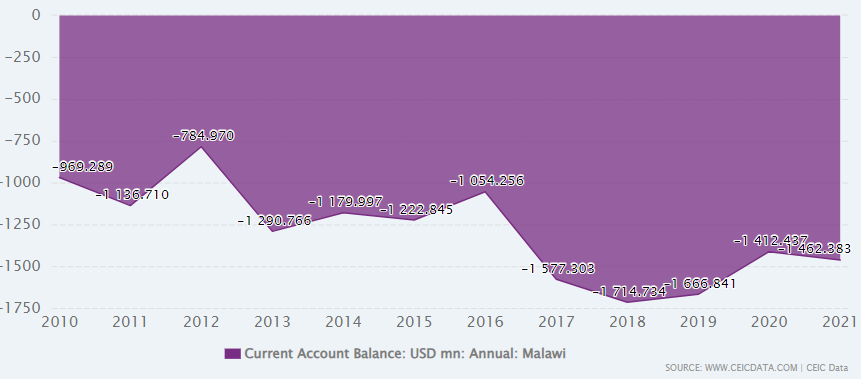 Malawi's government budget is also chronically in deficit; at 8.7% for 2023/24, and 18.6% of income emanates from donor funding for 2022/23. Interest payments constitute 22.4% of the budget in 2022/23, rising to 26.7% by 2026/27. (Source IMF).
Malawi, like many struggling economies, should take a leaf out of the book that guided Singapore to grow its GDP from US$975m in 1965 to US$400bn to date and is now one of the top five GDP per capita in the world.
The undisputed successful policies included the liberalisation of its economy, removing all trade barriers, streamlining approvals and licensing processes, coupled with a lean government that is intransigent on crime and corruption.
Malawi cement industry in a global context
The cement industry in Malawi could do with some immediate help from the government through better border control and management of illegal and undeclared imports of cement, flagged as a serious problem for the local industry in the WOW report.
However, as stated earlier, cement is a relatively low-value, high-weight product making it expensive to transport, which puts local producers at a disadvantage in terms of exports. It leads to the almost inevitable conclusion that the production cost and productivity in the Malawian cement industry need a considerable boost to become more competitive.
Of the several causes of high production costs, power accounts for 25% to 30%. It is reported that an unreliable and often interrupted power supply is a major problem.
The future of the cement industry in Malawi
Construction will always take place. One of the major cement producers (Portland Cement Malawi) has a Chinese investor, Huaxin Cement, which brings international technology to bear in the productivity and competitiveness of its Malawian subsidiary.
The other large manufacturers are locally-owned and are in competition with Portland and illegal imports.
With a growing population and increasing urbanisation, there will be an increased need for housing, schools, hospitals, and other infrastructure. Increased demand, combined with investment by International players like Huaxin, should see the cement manufacturing industry in Malawi poised for growth.
That will depend on how various economic, political, and environmental factors such as investment climate, government policies, and infrastructure development play out in shaping the industry's outlook.
Considering that Malawi has all the raw materials available, which account for about 25% of the input costs, the cement industry is not at a disadvantage to international competitors, but primarily the power supply. Currently, South Africa is facing a similar challenge. Its industry is resorting to finding alternative sources of power in the form of solar and other renewables to reduce their dependence on the national grid and assist with energy transformation.
Malawi has a very favourable climate for solar power generation, and the cement industry should take the bull by the horns and secure its domestic market by investing in reliable and renewable energy sources.
Contact us to access WOW's quality research on African industries and business
Contact Us
Related Articles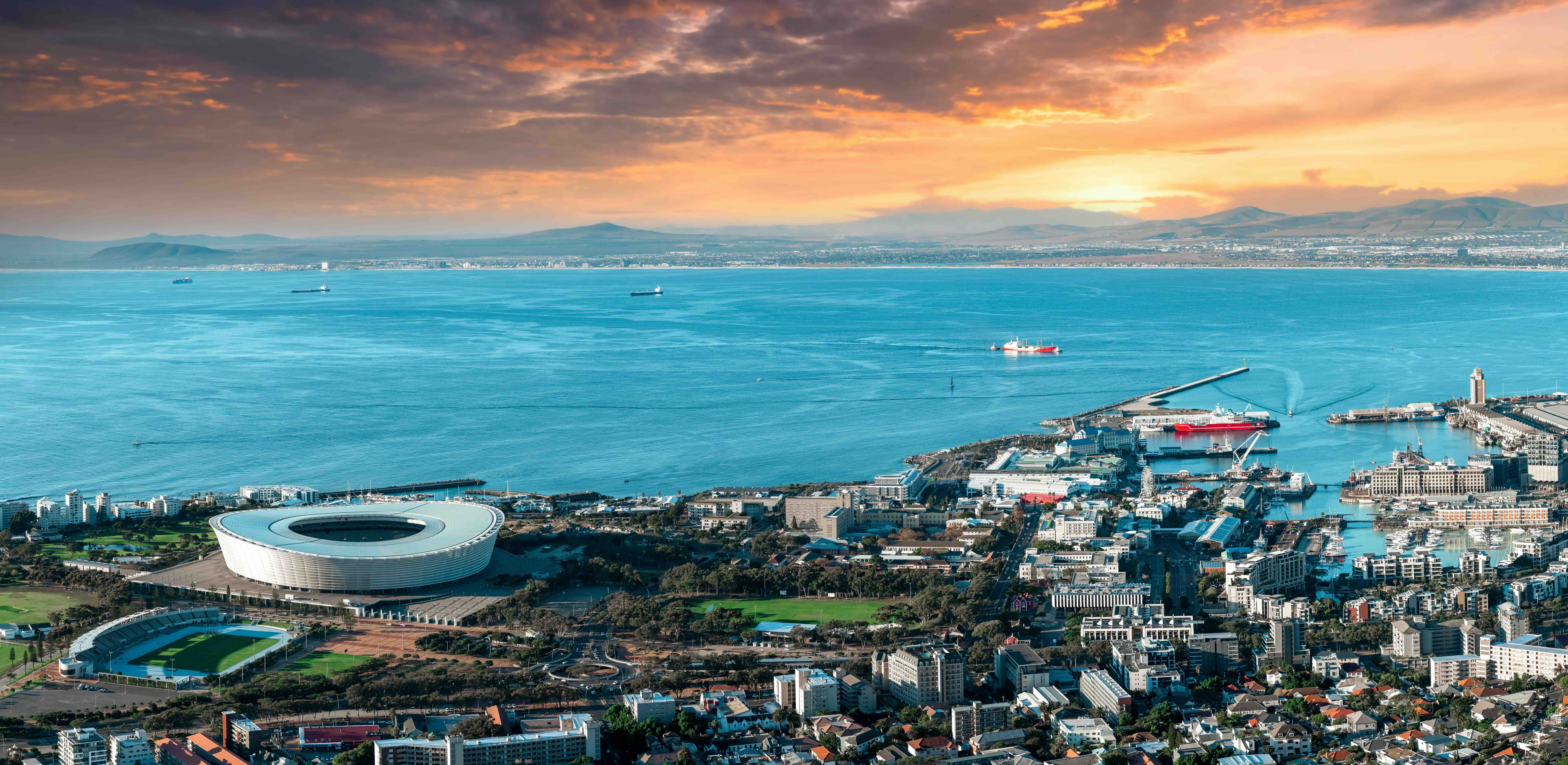 BlogCountries Construction & InfrastructureSouth Africa
The Impact of Infrastructure Development Challenges in South Africa
Contents [hide] The importance of capital formation for infrastructure development Infrastructure development has many elements including fixed capital formation, a statistical term for just about everything that constitutes investment in...