Botswana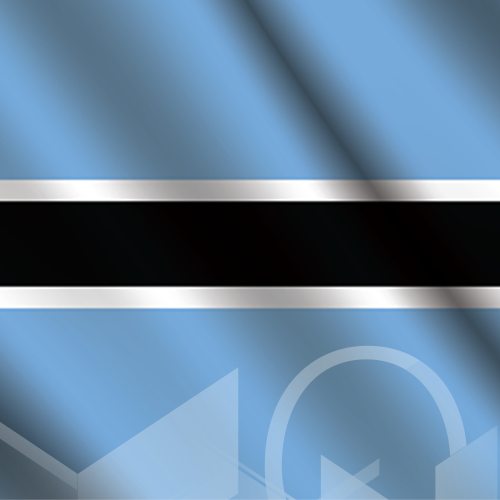 Country Economic Snapshot
2023-02-14
Botswana has a land mass of 581,730 km² and is located at the centre of Southern Africa, bordering South Africa, Namibia, Zambia and Zimbabwe. The country has significant mineral wealth (largely diamonds), good governance, prudent economic management policies and a small population of about 2.6 million and a GDP of US$17.6bn, giving it one of the highest GDP per capita ratios in Africa.

It is a democracy using English as the official language, and the official currency is the pula.

GDP expanded by 12.5% in 2021 as COVID-19 restrictions eased, from a contraction of 8.7% in 2020. Mining output rose with the global diamond market recovery, and non-mining output also expanded, particularly from public administration and defence, construction, and wholesale and retail.

At 18.6% of GDP, Botswana had one of the lowest public debt levels on the continent and has a long-held reputation as a good example of political and economic stability.

A total of 32,688km of road and rail network connects the country's main centres, and rail connects Botswana's capital, Gaborone, via Lobatse, to Mafikeng in South Africa and Gaborone, through Mahalapye, Palapye, Serule and Francistown to Plumtree in Zimbabwe. There are international airports in Gaborone, Maun, Francistown and Kasane and many smaller airports and airfields throughout the country.

There were 579,789 licensed vehicles in Botswana in 2020 compared to 601,190 in 2019. According to Statistics Botswana, the country had 242 vehicles per 1,000 people in 2020, placing it among the world's highest in terms of vehicle density.

Botswana also has one of the highest mobile penetration rates in Africa with a teledensity of over 160 subscriptions per 100 inhabitants.

There are currently eight licensed commercial banks, all majority foreign-owned. Five large banks, ABSA Botswana, African Banking Corporation of Botswana (trading as Banc ABC), First National Bank of Botswana (FNBB), Stanbic and Standard Chartered dominate the sector and accounted for 84.7% of total assets, 85.3% of total deposits and 87.5% of total loans and advances.

The Botswana government identified tourism as a sector that could contribute to the diversification of the economy. The Botswana Tourism Master Plan, adopted in 2000, recognised the potential growth of the tourism sector and its significant role in benefitting the country economically, and tourism now accounts for 13.1% of GDP.

Mining is significant contributor to Botswana's GDP and minerals comprise almost 80% of export earnings. In 2018, Botswana was the world's second largest diamond producer by value and volume, after Russia, according to the Kimberley Process Certification Scheme. The country has large soda ash, coal and diamond reserves. Botswana's mining sector is dominated by diamond mining, with Debswana Diamond Company being the largest producer. Other minerals produced are aggregate, brickmaking clay, coal, dimension stone, gemstones, gold, salt and soda ash.


Sources: Who Owns Whom sector reports, CIA Factbook, African Development Bank, World Bank, Trading Economics, African Statistical Yearbook and IMF.
Info
| | |
| --- | --- |
| Capital | Gaborone |
| Currency (Name, Abbreviation, Symbol) | Botswana pula , BWP , P |
| Area | 581,730 sq km |
| Type of Government | parliamentary republic |
| Languages | Setswana 78.2%, Kalanga 7.9%, Sekgalagadi 2.8%, English (official) 2.1%, other 8.6%, unspecified 0.4% (2001 census) |
| Natural Resources | diamonds, copper, nickel, salt, soda ash, potash, coal, iron ore, silver |
| Type of Industry | diamonds, copper, nickel, salt, soda ash, potash, coal, iron ore, silver; livestock processing; textiles |
| Stock Exchange | Botswana Stock Exchange |
| Stock Exchange Location | Gaborone |
| Stock Exchange Founded | 1989 |
| Tax Rate: Corporate | 22% |
| Tax Rate: Individual | 25% |
| Natural Resources | diamonds, copper, nickel, salt, soda ash, potash, coal, iron ore, silver |
Latest available information as sourced from:
African Markets
Trading Economics
Economy Watch
The World Fact Book
Company Profile
There is no data available at the moment
Sector Research
| CompanyName | Stock Exchange | Listed Date | Ticker Code | Country | Status |
| --- | --- | --- | --- | --- | --- |
| Absa Bank Botswana Ltd | Botswana Stock Exchange | 1989-06-19 | ABBL | Botswana | Active |
| Access Bank Botswana Ltd | Botswana Stock Exchange | 2018-12-13 | ABC | Botswana | Active |
| Anglo American PLC | Botswana Stock Exchange | 2001-06-01 | ANGLO | Botswana | Active |
| BBS Bank Ltd | Botswana Stock Exchange | 2018-09-03 | BBS | Botswana | Active |
| Botswana Diamonds PLC | Botswana Stock Exchange | 2011-06-27 | BOD | Botswana | Active |
| Botswana Insurance Holdings Ltd | Botswana Stock Exchange | 1991-08-09 | BIHL | Botswana | Active |
| Botswana Telecommunications Corporation Ltd | Botswana Stock Exchange | 2016-04-08 | BTCL | Botswana | Active |
| CA Sales Holdings Ltd | Botswana Stock Exchange | 2017-11-09 | CAS | Botswana | Active |
| Chobe Holdings Ltd | Botswana Stock Exchange | 1999-09-29 | CHOBE | Botswana | Active |
| Choppies Enterprises Ltd | Botswana Stock Exchange | 2012-01-26 | CHOP | Botswana | Active |
| Cresta Marakanelo Ltd | Botswana Stock Exchange | 2010-06-28 | CRESTA | Botswana | Active |
| Engen Botswana Ltd | Botswana Stock Exchange | 1989-06-19 | ENGN | Botswana | Active |
| Far Property Company Ltd (The) | Botswana Stock Exchange | 2016-05-04 | FPC | Botswana | Active |
| First National Bank of Botswana Ltd | Botswana Stock Exchange | 1990-12-06 | FNATBK | Botswana | Active |
| G4S (Botswana) Ltd | Botswana Stock Exchange | 1991-06-12 | G4S | Botswana | Active |
| Investec Ltd | Botswana Stock Exchange | 2008-07-18 | INH | Botswana | Active |
| Letlole La Rona Ltd | Botswana Stock Exchange | 2011-06-15 | LETLOLE | Botswana | Active |
| Letshego Holdings Ltd | Botswana Stock Exchange | 2002-00-00 | LETSHEGO | Botswana | Active |
| Lucara Diamond Corp. | Botswana Stock Exchange | 2011-07-25 | LUC | Botswana | Active |
| Minergy Ltd | Botswana Stock Exchange | 2017-04-27 | MIN | Botswana | Active |
| New African Properties Ltd | Botswana Stock Exchange | 2011-09-28 | NAP | Botswana | Active |
| Olympia Capital Corporation Ltd | Botswana Stock Exchange | 2005-10-05 | OLPA | Botswana | Active |
| PrimeTime Property Holdings Ltd | Botswana Stock Exchange | 2007-12-20 | PRIM | Botswana | Active |
| RDC Properties Ltd | Botswana Stock Exchange | 1996-01-01 | RDCP | Botswana | Active |
| Sechaba Brewery Holdings Ltd | Botswana Stock Exchange | 1989-06-19 | SCHB | Botswana | Active |
| Seed Co International Ltd | Botswana Stock Exchange | 2018-10-05 | SEEDCO | Botswana | Active |
| Sefalana Holding Company Ltd | Botswana Stock Exchange | 1989-06-19 | SFLN | Botswana | Active |
| Shumba Energy Ltd | Botswana Stock Exchange | 2013-04-08 | SHUMBA | Botswana | Active |
| Standard Chartered Bank Botswana Ltd | Botswana Stock Exchange | | SCBB | Botswana | Active |
| Turnstar Holdings Ltd | Botswana Stock Exchange | 2002-10-23 | TUST | Botswana | Active |
Top Botswana Reports
The ICT & Telecommunications Industry in Botswana
R 20 000.00(ZAR) estimated $ 1070.90 (USD)*

The ICT & Telecommunications Industry in Botswana
2023
The Generation of Electricity in Southern Africa
R 9 500.00(ZAR) estimated $ 508.68 (USD)*

The Generation of Electricity in Southern Africa
2022
The Motor Vehicle Industry in Botswana
R 6 500.00(ZAR) estimated $ 348.04 (USD)*

The Motor Vehicle Industry in Botswana
2021