Burundi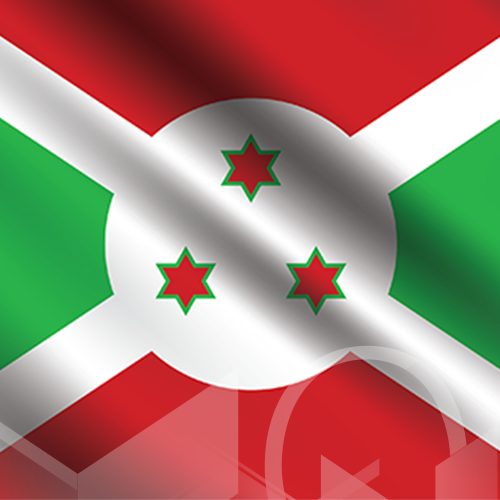 Country Economic Snapshot
2020-07-21
The Burundi economy ranks 41st on the continent with a GDP of US$3bn and a population of 11 million, and is classified as a "fragile' economy which has been ravaged by a protracted civil war.

According to the African Development Bank, economic growth is constrained by its unstable macroeconomic framework and security concerns, among other factors.

Burundi, which is one of the world's poorest nations, has been embroiled in a civil war for over a decade. Political protest action flared up in April 2015, following an announcement by the ruling party that incumbent president, Pierre Nkurunziza, would run for a third term. An attempted coup d'etat was staged on 13 May 2015, but was unsuccessful.

The ensuing resurgence of violence caused hundreds of thousands of people to flee the country, and tensions remain high.

Nkurunziza, who announced that he would not be running for a fourth term, passed away in 2020 and was succeeded by Evariste Ndayishimiye.

Burundi's primary natural resources are nickel, uranium, rare earth oxides, peat, cobalt, copper, platinum, vanadium, arable land, hydropower, niobium, tantalum, gold, tin, tungsten, kaolin and limestone. Operating industries include light consumer goods such as blankets, shoes, soap, and beer, assembly of imported components, public works construction and food processing . Its major exports are coffee, tea, sugar, cotton and hides.
Info
| | |
| --- | --- |
| Capital | Bujumbura |
| Currency (Name, Abbreviation, Symbol) | Burundian franc , BIF , FBu |
| Area | 27,830 sq km |
| Type of Government | presidential republic |
| Languages | Kirundi (official), French (official), Swahili (along Lake Tanganyika and in the Bujumbura area) |
| Natural Resources | nickel, uranium, rare earth oxides, peat, cobalt, copper, platinum, vanadium, arable land, hydropower, niobium, tantalum, gold, tin, tungsten, kaolin, limestone |
| Type of Industry | light consumer goods such as blankets, shoes, soap, and beer; assembly of imported components; public works construction; food processing |
| Stock Exchange | There is no stock, corporate, or government bondmarketin Burundi. |
| Stock Exchange Location | - |
| Stock Exchange Founded | - |
| Tax Rate: Corporate | |
| Tax Rate: Individual | |
| Natural Resources | nickel, uranium, rare earth oxides, peat, cobalt, copper, platinum, vanadium, arable land, hydropower, niobium, tantalum, gold, tin, tungsten, kaolin, limestone |
Latest available information as sourced from:
African Markets
Trading Economics
Economy Watch
The World Fact Book
Company Profile
There is no data available at the moment
Sector Research
There is no data available at the moment
Sector Research
There is no data available at the moment
Top Burundi Reports
Mining in East Africa
R 6 500.00(ZAR) estimated $ 393.98 (USD)*

Mining in East Africa
2020
Mining in East Africa
R 1 900.00(ZAR) estimated $ 115.16 (USD)*

Mining in East Africa
2018
The Printing Industry in East Africa
R 1 900.00(ZAR) estimated $ 115.16 (USD)*

The Printing Industry in East Africa
2018