Cameroon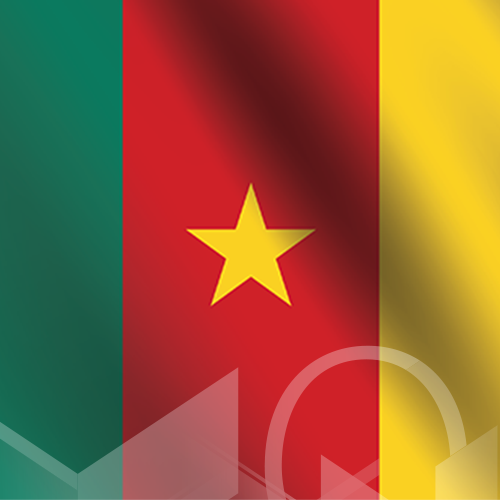 Country Economic Snapshot
2020-04-08
Cameroon is a lower-middle-income country with a population of over 25 million and GDP in 2019 of US$38.5bn, with a GDP growth of 4.2%. Located along the Atlantic Ocean, it shares its borders with Chad, the Central African Republic, Equatorial Guinea, Gabon, and Nigeria. Two of its border regions with Nigeria (northwest and southwest) are anglophone, while the rest of the country is francophone. Cameroon is endowed with rich natural resources, including oil and gas, minerals, high-value species of timber, and agricultural products, such as coffee, cotton, cocoa, maize, and cassava.

Economic growth in recent years has predominately been driven by expansion in the secondary sector, with the oil-producing and construction sectors having exceptional growth. Annual GDP for the domestic economy is expected to grow at between 4.2% and 4.5% over the next three years and industrial development will predominantly be driven by the implementation of large-scale infrastructure investments such as the Lom Pangar power station and the port of Kribi.

In 2017, increased government opposition by the marginalised anglophone citizens of the northwest and southwest gained much media attention. The 85-year-old incumbent, Paul Biya, was elected for a seventh consecutive term, having ruled since 1982 in disputed elections.

Cameroon ranks 152 out of 180 countries in the 2018 Transparency International corruption perceptions index, and 166 out of 190 economies in the World Bank's Doing Business 2019 report.
Info
| | |
| --- | --- |
| Capital | Yaounde |
| Currency (Name, Abbreviation, Symbol) | CFA franc , XAF , BEAC |
| Area | 475,440 sq km |
| Type of Government | republic; multiparty presidential regime |
| Languages | 24 major African language groups, English (official), French (official) |
| Natural Resources | petroleum, bauxite, iron ore, timber, hydropower |
| Type of Industry | petroleum production and refining, aluminum production, food processing, light consumer goods, textiles, lumber, ship repair |
| Stock Exchange | Douala Stock Exchange |
| Stock Exchange Location | Douala |
| Stock Exchange Founded | 2001 |
| Tax Rate: Corporate | 33% |
| Tax Rate: Individual | 35% |
| Natural Resources | petroleum, bauxite, iron ore, timber, hydropower |
Latest available information as sourced from:
African Markets
Trading Economics
Economy Watch
The World Fact Book
Company Profile
There is no data available at the moment
Sector Research
There is no data available at the moment
Sector Research
There is no data available at the moment
Top Cameroon Reports
Mining in West Africa
R 1 900.00(ZAR) estimated $ 116.36 (USD)*

Mining in West Africa
2016