Chad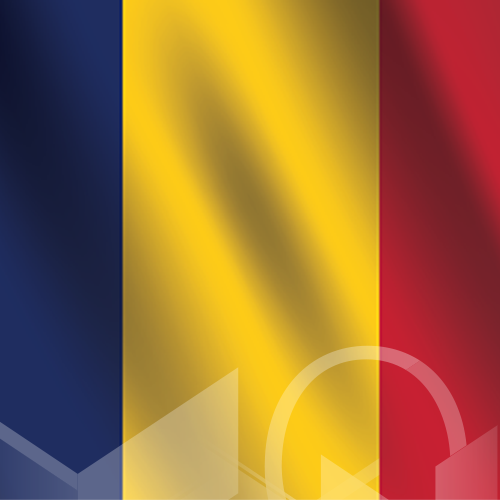 Country Economic Snapshot
2023-11-08
Chad, officially the Republic of Chad, is a landlocked country at the crossroads of North and Central Africa. The former French colony is bordered by Libya to the north, Sudan to the east, the Central African Republic to the south, Cameroon to the southwest, Nigeria to the southwest, and Niger to the west. It has a land mass of 1,284,000km², a population of 17.18 million (2021) and GDP is expected to reach US$13.13bn by the end of 2023, US$13.62bn in 2024 and US$14.11bn in 2025.

In 2021 Mahamat Idriss Déby Itno seized power and declared himself head of the Transitional Military Council following the sudden death of his father Idriss Déby Itno, president since 1990. Security forces used excessive force, including live ammunition and tear gas, to disperse opposition-led demonstrations across the country, and arbitrarily arrested demonstrators, many of whom reported torture and other ill-treatment in detention.

Chad has sizable reserves of crude oil which, alongside agriculture, makes up the largest share of export revenue. Since joining the list of oil-producing countries in 2003, its economy has been heavily dependent on oil. The country's previously agrarian economy saw per capita GDP grow from about US$497 in 2001/02 (which was less than half of the average in sub-Saharan Africa) to almost US$823 in 2017. Chad also has deposits of gold as well as uranium, titanium, and bauxite. About 300,000 artisanal and small-scale miners are active, producing mostly gold.

Real GDP grew 2.4% in 2022, up from 1.1% in 2021 and a 2.2% contraction in 2020, due mainly to the resumption of oil production driven by higher global prices and Russia's invasion of Ukraine. On the demand side, growth was driven mainly by exports and, to a lesser extent, household consumption. Inflation rose to 5.3% in 2022, after deflation of 0.8% in 2021, due to global inflation, particularly food prices (including 18.4% for cereals at the end of December 2022).

Real GDP is projected to grow 3.6% in 2023 and 3.7% in 2024, fuelled by strong momentum in the oil sector. Since 2020, the budgetary position has been stable, with a deficit of less than 3% of GDP. The fiscal surplus is projected to widen to 6.1% of GDP in 2023 and 5.3% in 2024. Following a second round of debt renegotiations in 2022, the country is expected to return to moderate risk of debt distress by 2024. Inflation is projected to decline to 3.5% in 2023 and 3.2% in 2024, close to the Economic Community of Central African States target of 3%. The current account is projected to return to a deficit, of 1.2% of GDP in 2023 and 4.4% in 2024, due to increased imports of high-cost food products. In January 2023, the International Monetary Fund approved the first and second reviews of the extended credit facility approved in December 2021, worth US$570m.



Sources: Who Owns Whom sector reports, CIA Factbook, African Development Bank, World Bank, Trading Economics, African Statistical Yearbook and IMF.
Info
| | |
| --- | --- |
| Capital | N'Djamena |
| Currency (Name, Abbreviation, Symbol) | CFA franc , XAF , BEAC |
| Area | 1.284 million sq km |
| Type of Government | presidential republic |
| Languages | French (official), Arabic (official), Sara (in south), more than 120 different languages and dialects |
| Natural Resources | petroleum, uranium, natron, kaolin, fish (Lake Chad), gold, limestone, sand and gravel, salt |
| Type of Industry | oil, cotton textiles, meatpacking, brewing, natron (sodium carbonate), soap, cigarettes, construction materials |
| Stock Exchange | Bourse Rgionale des Valeurs Mobilires d'Afrique Centrale |
| Stock Exchange Location | Libreville, Gabon. |
| Stock Exchange Founded | 1998 |
| Tax Rate: Corporate | 35% |
| Tax Rate: Individual | 60% |
| Natural Resources | petroleum, uranium, natron, kaolin, fish (Lake Chad), gold, limestone, sand and gravel, salt |
Latest available information as sourced from:
African Markets
Trading Economics
Economy Watch
The World Fact Book
Company Profile
There is no data available at the moment
Sector Research
There is no data available at the moment
Sector Research
There is no data available at the moment