Congo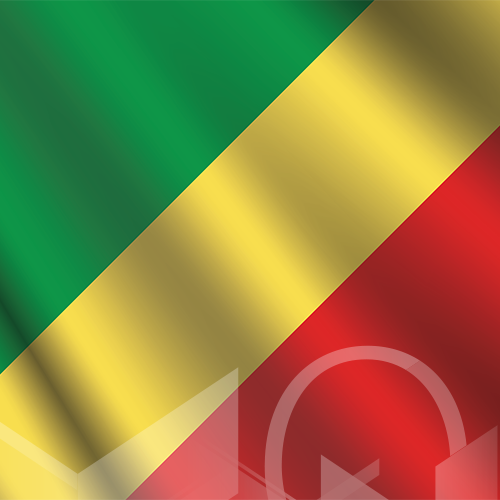 Country Economic Snapshot
2018-03-12
The Republic of the Congo (occasionally referred to as Congo-Brazzaville) is one of Africa's most urban countries, with more than 70% of the population living in built-up environments. The country's two largest cities, Brazzaville and Pointe-Noire, are home to over 50% of the population. The urban economy is largely driven by the production of oil from offshore sources nearby the coast of Pointe-Noire and by the public sector based in Brazzaville. Other key industries include forestry, agriculture, and shipping. The county's primary trading partner is China, which has also financed the majority of the recent large-scale infrastructure projects undertaken in the country. The country currently sits 182nd (of 190) on the World Bank's Ease of Doing Business Index and 177th (of 180) on the Index of Economic Freedom.

Recently, the performance of the economy has not been sufficient for the Congolese to achieve their developmental objectives. Following a deep recession in the non-oil related economy last year, it is expected that the economy contracted by between 2% and 5% in 2017 and that GDP is likely to grow by 0.7% this year as crude production is raised to 300,000 barrels p.d. The republic intends on joining the OPEC group in order to obtain assistance in increasing oil production.

As government revenues have contracted, the current administration has announced intentions to cut its expenditure by close to 9% this year in order to secure financing from the IMF.
Info
| | |
| --- | --- |
| Capital | Brazzaville |
| Currency (Name, Abbreviation, Symbol) | CFA franc , XAF , BEAC |
| Area | 342,000 sq km |
| Type of Government | presidential republic |
| Languages | French (official), Lingala and Monokutuba (lingua franca trade languages), many local languages and dialects (of which Kikongo is the most widespread) |
| Natural Resources | petroleum, timber, potash, lead, zinc, uranium, copper, phosphates, gold, magnesium, natural gas, hydropower |
| Type of Industry | petroleum extraction, cement, lumber, brewing, sugar, palm oil, soap, flour, cigarettes |
| Stock Exchange | Bourse Rgionale des Valeurs Mobilires d'Afrique Centrale |
| Stock Exchange Location | Libreville, Gabon. |
| Stock Exchange Founded | 1998 |
| Tax Rate: Corporate | 35% |
| Tax Rate: Individual | 30% |
| Natural Resources | petroleum, timber, potash, lead, zinc, uranium, copper, phosphates, gold, magnesium, natural gas, hydropower |
Latest available information as sourced from:
African Markets
Trading Economics
Economy Watch
The World Fact Book
Company Profile
There is no data available at the moment
Sector Research
There is no data available at the moment
Sector Research
There is no data available at the moment
Top Congo Reports
Wholesale and Retail of Food in the DRC
R 1 900.00(ZAR) estimated $ 115.16 (USD)*

Wholesale and Retail of Food in the DRC
2017
Transport in The DRC
R 1 900.00(ZAR) estimated $ 115.16 (USD)*

Transport in The DRC
2016
Mining in West Africa
R 1 900.00(ZAR) estimated $ 115.16 (USD)*

Mining in West Africa
2016