Congo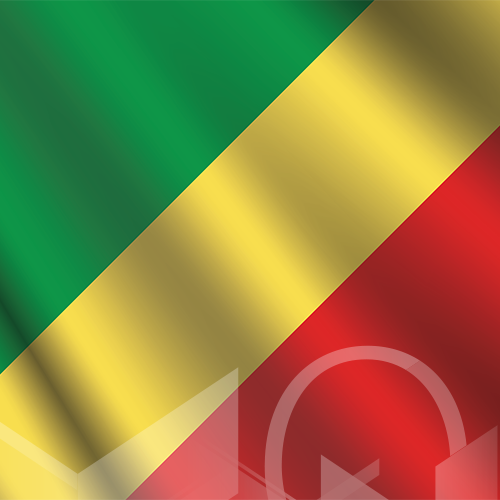 Country Economic Snapshot
2023-11-08
The Republic of the Congo is located on the western coast of Central Africa, and borders Gabon to the west, Cameroon to its northwest, Central African Republic to its northeast, Democratic Republic of Congo to the southeast, the Angolan exclave of Cabinda to its south, and Atlantic Ocean to the southwest. It has a land mass of 342,000km2 and a coastline of 160km, a population of 5.9 million and a GDP of US$14.6bn.

The French ruled the Western Congo or Congo-Brazzaville from 1880 until it gained independence in 1960 and became the Republic of Congo.

Covered mainly by tropical forests, the Republic of Congo has one of the largest areas of tropical peatlands, a fragile ecosystem that removes carbon from the atmosphere and stores it, thus helping to slow global warming. The oil sector accounts for about half of the country's GDP and 80% of its exports, making it the third largest producer in sub-Saharan Africa. It has unexploited deposits of phosphate and potash, while copper, diamonds, gold, iron ore and zinc are produced.

In April 2019, Congo exported its first iron ore, which was produced by local company Sapro's Mayoko mine. The government, Sapro, and British company Ashley Global Shipping are spending US$550m on rehabilitation of Pointe Noire's port, the mine and the railway line. The UAE state company AD Ports Group has signed a 30-year concession agreement with the government to manage and operate the port.

Domestic agriculture is the main source of food and income for the majority of the population. Agriculture, animal husbandry, fishing, and forestry combined provide employment for more than 75% of the labour force and, on average, account for more than 40% of GDP.

GDP grew 3.2% in 2022, up from 1.5% in 2021 due to the strong performance of the oil and nonoil sectors, which grew 45.3% and 3.4%, respectively. The main sources of nonoil growth were agriculture (4.9% growth) and lumber (6.5%). Overall inflation was 3% in 2022, with food inflation at 6.3% due to rising food prices and the effects of Russia's invasion of Ukraine. GDP is projected to grow 4.2% in 2023 and 4.4% in 2024. The budget surplus is projected at 6.4% of GDP in 2023 and 5.6% in 2024, and the current account surplus is projected to narrow to 9.8% of GDP in 2023 and 2.6% in 2024.


Sources: Who Owns Whom sector reports, CIA Factbook, African Development Bank, World Bank, Trading Economics, African Statistical Yearbook and IMF.
Info
| | |
| --- | --- |
| Capital | Brazzaville |
| Currency (Name, Abbreviation, Symbol) | CFA franc , XAF , BEAC |
| Area | 342,000 sq km |
| Type of Government | presidential republic |
| Languages | French (official), Lingala and Monokutuba (lingua franca trade languages), many local languages and dialects (of which Kikongo is the most widespread) |
| Natural Resources | petroleum, timber, potash, lead, zinc, uranium, copper, phosphates, gold, magnesium, natural gas, hydropower |
| Type of Industry | petroleum extraction, cement, lumber, brewing, sugar, palm oil, soap, flour, cigarettes |
| Stock Exchange | Bourse Rgionale des Valeurs Mobilires d'Afrique Centrale |
| Stock Exchange Location | Libreville, Gabon. |
| Stock Exchange Founded | 1998 |
| Tax Rate: Corporate | 35% |
| Tax Rate: Individual | 30% |
| Natural Resources | petroleum, timber, potash, lead, zinc, uranium, copper, phosphates, gold, magnesium, natural gas, hydropower |
Latest available information as sourced from:
African Markets
Trading Economics
Economy Watch
The World Fact Book
Company Profile
There is no data available at the moment
Sector Research
There is no data available at the moment
Sector Research
There is no data available at the moment
Top Congo Reports
Lithium Mining in Africa
R 20 000.00(ZAR) estimated $ 1068.03 (USD)*

Lithium Mining in Africa
2023
The Generation of Electricity in Southern Africa
R 9 500.00(ZAR) estimated $ 507.31 (USD)*

The Generation of Electricity in Southern Africa
2022
The Wholesale and Retail of Food Industry in the DRC
R 1 900.00(ZAR) estimated $ 101.46 (USD)*

The Wholesale and Retail of Food Industry in the DRC
2017