Egypt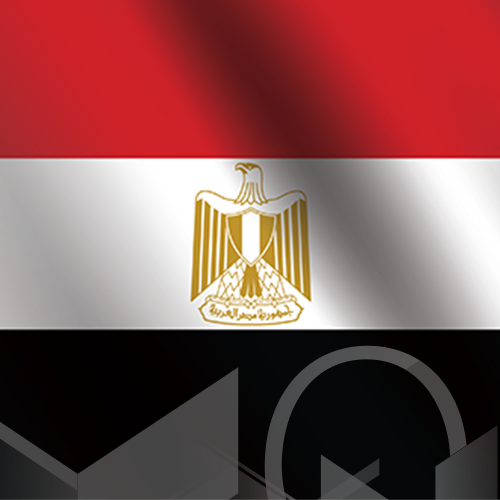 Country Economic Snapshot
2023-03-09
Egypt is situated in North Africa with 2,900km of coastline on the Mediterranean Sea, which links to the Red Sea through the Suez Canal. With GDP of US$434bn it is the second largest economy in Africa after Nigeria. It also has the second largest stock exchange after South Africa based on number of listings, which is 190 companies.

The former British colony, which gained independence in 1922, had an estimated population of 109.3 million in 2021 (which the UN expects to grow to 153 million by 2052), with 56.1% living in urban areas in 2020, up from 46.7% in 2000.

Egyptian army chief general Abdel Fattah al-Sisi came to power in 2013 following a military coup and has since embarked on a number of economic reforms to make it easier to start a business, pay taxes, get access to electricity and protect minority investors.

20% of Egypt's import bill is spent on food and the food retail sector is dominated by independent small grocers, kiosks and market stalls which account for 98% of the nearly 119,000 stores, but only 80% of food retail sales volumes.

These traditional retailers are increasingly losing share to the growing formal sector, which makes up the remaining 2% of the market, but 20% of sales. Major players, which include France's Carrefour in partnership with UAE-based Majid Al Futtaim, Turkish retailer BIM, Egypt's Mansour group and the UAE's Abraaj group are growing their investments and their footprints.

The rural economy is complex and there is no formal supply chain structure. Small-scale farmers with farms of approximately one hectare each make up the majority of farms in the agricultural sector. They are the primary suppliers of vegetables in the country and sell to local and small traders, who sell to consumers.

The banking sector is dominated by state-owned banks which have about 50% market share by deposits and lending. CIB, followed by QNB Alahli are the large private banks in Egypt. The government owns three commercial banks – the National Bank of Egypt (NBE), Banque Misr and Banque du Caire (which is owned by Banque Misr). The state also has a 20% share in the Bank of Alexandria, which is majority owned by Italy's Intesa Sanpaolo, while NBE owns an 8.3% share in Commercial International Bank (CIB).

Services make up the biggest share of GDP, at 55%, followed by industry and construction (34%) (of which manufacturing makes up 16%) and agriculture (11%), according to the World Bank. The financial sector, which provides banking and financial intermediation services, makes up about 5% of GDP.


Sources: Who Owns Whom sector reports, CIA Factbook, African Development Bank, World Bank, Trading Economics, African Statistical Yearbook and IMF.
Info
| | |
| --- | --- |
| Capital | Cairo |
| Currency (Name, Abbreviation, Symbol) | Egyptian pound , EGP , ج.م |
| Area | 1,001,450 sq km |
| Type of Government | presidential republic |
| Languages | Arabic (official), English and French widely understood by educated classes |
| Natural Resources | petroleum, natural gas, iron ore, phosphates, manganese, limestone, gypsum, talc, asbestos, lead, rare earth elements, zinc |
| Type of Industry | textiles, food processing, tourism, chemicals, pharmaceuticals, hydrocarbons, construction, cement, metals, light manufactures |
| Stock Exchange | Egyptian Exchange |
| Stock Exchange Location | Cairo,Alexandria |
| Stock Exchange Founded | 1883 |
| Tax Rate: Corporate | 22.5% |
| Tax Rate: Individual | 22.5% |
| Natural Resources | petroleum, natural gas, iron ore, phosphates, manganese, limestone, gypsum, talc, asbestos, lead, rare earth elements, zinc |
Latest available information as sourced from:
African Markets
Trading Economics
Economy Watch
The World Fact Book
Company Profile
There is no data available at the moment
Sector Research
| CompanyName | Stock Exchange | Listed Date | Ticker Code | Country | Status |
| --- | --- | --- | --- | --- | --- |
| Abu Dhabi Islamic Bank - Egypt SAE | Egyptian Exchange | 1996-06-19 | ADIB | Egypt | Active |
| Abu Qir Fertilizers and Chemical Industries Company SAE | Egyptian Exchange | 1994-09-12 | ABUK | Egypt | Active |
| Acrow Misr Formwork and Scaffolding | Egyptian Exchange | 1982-09-15 | ACRO | Egypt | Active |
| Ajwa for Food Industries Co SAE | Egyptian Exchange | 1995-09-17 | AJWA | Egypt | Active |
| Al Ahli for Development and Investment SAE | Egyptian Exchange | 1997-05-28 | AFDI | Egypt | Active |
| Al Arafa for Investment & Consultancies S.A.E | Egyptian Exchange | 2006-09-06 | AIVC | Egypt | Active |
| Al Baraka Bank Egypt S.A.E. | Egyptian Exchange | 1984-12-25 | SAUD | Egypt | Active |
| Al Ezz Ceramics and Porcelain Company S.A.E | Egyptian Exchange | 1998-09-12 | ECAP | Egypt | Active |
| Al Ezz Dekheila Steel Company - Alexandria S.A.E | Egyptian Exchange | 1995-09-17 | IRAX | Egypt | Active |
| Al Khair River for Development Agricultural Investment & Environmental Services Company | Egyptian Exchange | 2021-12-30 | | Egypt | Active |
| Alexandria Company for Pharmaceuticals and Chemical Industries SAE | Egyptian Exchange | 1995-02-27 | AXPH | Egypt | Active |
| Alexandria Container and Cargo Handling Company SAE | Egyptian Exchange | 1995-08-16 | ALCN | Egypt | Active |
| Alexandria Flour Mills and Bakeries Company SAE | Egyptian Exchange | 1997-04-01 | AFMC | Egypt | Active |
| Alexandria Mineral Oils Company S.A.E. | Egyptian Exchange | 2004-12-22 | AMOC | Egypt | Active |
| Alexandria National Company for Financial Investment SAE | Egyptian Exchange | 1998-11-04 | ANFI | Egypt | Active |
| Alexandria New Medical Center SAE | Egyptian Exchange | 1999-09-15 | AMES | Egypt | Active |
| Alexandria Spinning and Weaving Company SAE | Egyptian Exchange | 1995-09-17 | SPIN | Egypt | Active |
| Amer Group Holding Co SAE | Egyptian Exchange | 2010-11-09 | AMER | Egypt | Active |
| Arab Aluminum Company SAE | Egyptian Exchange | 1982-09-15 | ALUM | Egypt | Active |
| Arab Ceramic Co-Ceramica Remas SAE (The) | Egyptian Exchange | 1992-04-07 | CERA | Egypt | Active |
| Arab Dairy Products Company S.A.E. (The) | Egyptian Exchange | 2001-01-24 | ADPC | Egypt | Active |
| Arab Drug Company for Pharmaceuticals and Chemical Industries SAE | Egyptian Exchange | 1996-02-06 | ADCI | Egypt | Active |
| Arab Engineering Industries SAE | Egyptian Exchange | 1995-11-05 | EEII | Egypt | Active |
| Arab Moltaqa Investments Company SAE | Egyptian Exchange | 1995-12-14 | AMIA | Egypt | Active |
| Arab Polvara Spinning and Weaving Company SAE | Egyptian Exchange | 2002-03-20 | APSW | Egypt | Active |
| Arab Real Estate Investment Company SAE | Egyptian Exchange | 2011-08-11 | RREI | Egypt | Active |
| Arab Valves Company SAE | Egyptian Exchange | 2007-02-14 | ARVA | Egypt | Active |
| Arabia Cotton Ginning Company SAE | Egyptian Exchange | 1995-07-08 | ACGC | Egypt | Active |
| Arabia Investments Holding | Egyptian Exchange | 2010-06-03 | AIH | Egypt | Active |
| Arabian Cement Company SAE | Egyptian Exchange | 2014-03-24 | ARCC | Egypt | Active |
| Asek Company for Mining SAE | Egyptian Exchange | 2003-10-08 | ASCM | Egypt | Active |
| Assiut Islamic Trading Company SAE | Egyptian Exchange | 1996-01-18 | AITG | Egypt | Active |
| Atlas For Investment & Food Industries | Egyptian Exchange | 2012-11-07 | AIFI | Egypt | Active |
| Beltone Financial Holding S.A.E. | Egyptian Exchange | 2008-04-09 | BTFH | Egypt | Active |
| BPE Holding For Financial Investments SAE | Egyptian Exchange | | BCAP | Egypt | Active |
| Cairo Development and Investment Company S.A.E | Egyptian Exchange | 1992-04-07 | CIRF | Egypt | Suspended |
| Cairo for Educational Services S.A.E | Egyptian Exchange | 2000-09-11 | CAED | Egypt | Active |
| Cairo Oils and Soap Company SAE | Egyptian Exchange | 1999-05-05 | COSG | Egypt | Active |
| Cairo Poultry Company S.A.E | Egyptian Exchange | 1995-11-05 | CPC | Egypt | Active |
| Canal Shipping Agencies Company SAE | Egyptian Exchange | 1995-02-27 | CSAG | Egypt | Active |
| Cleopatra Hospital Company S.A.E | Egyptian Exchange | 2016-04-13 | CLHO | Egypt | Active |
| Commercial International Bank (Egypt) SAE | Egyptian Exchange | 1995-02-02 | CIB | Egypt | Active |
| Copper For Commercial Investment & Real Estate Development | Egyptian Exchange | 1992-04-07 | COPR | Egypt | Active |
| Credit Agricole Egypt S.A.E. | Egyptian Exchange | | CIEB | Egypt | Active |
| Delta for Construction and Rebuilding SAE | Egyptian Exchange | 1994-09-12 | DCRC | Egypt | Active |
| Delta For Printing & Packaging SAE | Egyptian Exchange | 2008-05-21 | DTPP | Egypt | Active |
| Delta Insurance Company SAE | Egyptian Exchange | 1996-07-03 | DEIN | Egypt | Active |
| Delta Sugar Company SAE | Egyptian Exchange | 1992-04-07 | SUGR | Egypt | Active |
| Development and Engineering Consultants Company SAE | Egyptian Exchange | 1996-06-19 | DAPH | Egypt | Active |
| Dice Sport and Casual Wear SAE | Egyptian Exchange | 2008-07-02 | DSCW | Egypt | Active |
| East Delta Flour Mills Company SAE | Egyptian Exchange | 1996-06-19 | EDFM | Egypt | Active |
| Eastern Company SAE | Egyptian Exchange | 1995-09-27 | EAST | Egypt | Active |
| Edita Food Industries S.A.E. | Egyptian Exchange | 2014-12-11 | EFID | Egypt | Active |
| EFG Hermes Holding SAE | Egyptian Exchange | 1999-02-10 | HRHO | Egypt | Active |
| Egypt Aluminum Company SAE | Egyptian Exchange | 1997-07-29 | EGAL | Egypt | Active |
| Egypt For Poultry Company S.A.E | Egyptian Exchange | 2001-12-06 | EPCO | Egypt | Active |
| Egypt Free Shops Company S.A.E | Egyptian Exchange | 1996-06-19 | MFSC | Egypt | Active |
| Egypt Gas Company S.A.E. | Egyptian Exchange | 1992-04-07 | EGAS | Egypt | Active |
| Egypt Kuwait Holding Company SAE | Egyptian Exchange | 1999-01-27 | EKHO | Egypt | Active |
| Egyptian Arabian Company (Themar) for Securities Brokerage S.A.E. | Egyptian Exchange | 2007-01-17 | EASB | Egypt | Active |
| Egyptian Financial and Industrial Company S.A.E | Egyptian Exchange | 1996-03-10 | EFIC | Egypt | Active |
| Egyptian for Developing Building Materials | Egyptian Exchange | 1999-08-11 | EDBM | Egypt | Active |
| Egyptian Gulf Bank S.A.E | Egyptian Exchange | 1983-11-17 | EGBE | Egypt | Active |
| Egyptian International Pharmaceutical Industries Company SAE | Egyptian Exchange | 1995-09-27 | PHAR | Egypt | Active |
| Egyptian Iron and Steel Company SAE | Egyptian Exchange | 1958-11-13 | IRON | Egypt | Active |
| Egyptian Media Production City Co S.A.E | Egyptian Exchange | 1999-09-26 | MPRC | Egypt | Active |
| Egyptian Resorts Company S.A.E | Egyptian Exchange | 1999-02-10 | EGTS | Egypt | Active |
| Egyptian Satellites Company S.A.E | Egyptian Exchange | 1998-12-09 | EGSA | Egypt | Active |
| Egyptian Transport and Commercial Services Company SAE | Egyptian Exchange | 1992-12-28 | ETRS | Egypt | Active |
| Egyptians for Investment and Urban Development SAE | Egyptian Exchange | 2011-07-14 | EIUD | Egypt | Active |
| Egyptians Housing Development and Reconstruction Company S.A.E. | Egyptian Exchange | 1994-08-03 | EHDR | Egypt | Active |
| El Ahram Company for Printing and Packing S.A.E | Egyptian Exchange | 2003-02-03 | EPPK | Egypt | Active |
| El Arabia for Land Reclamation SAE | Egyptian Exchange | 1996-08-01 | EALR | Egypt | Active |
| El Kahera El Watania Investment SAE | Egyptian Exchange | 1997-09-08 | KWIN | Egypt | Active |
| El Kahera Housing and Development S.A.E. | Egyptian Exchange | 1995-03-30 | ELKA | Egypt | Active |
| El Nasr Clothing & Textiles Company SAE | Egyptian Exchange | 1995-02-08 | KABO | Egypt | Active |
| El Nasr For Manufacturing Agricultural Crops SAE | Egyptian Exchange | 2007-01-17 | ELNA | Egypt | Active |
| El Obour Real Estate Investment SAE | Egyptian Exchange | 1998-06-18 | OBRI | Egypt | Active |
| El Orouba Securities Brokerage Company S.A.E | Egyptian Exchange | 2008-05-14 | EOSB | Egypt | Active |
| El Sewedy Electric Company SAE | Egyptian Exchange | 2006-05-18 | SWDY | Egypt | Active |
| El Shams Housing & Urbanization SAE | Egyptian Exchange | 1995-09-12 | ELSH | Egypt | Active |
| El Shams Pyramids For Hotels & Touristic Projects SAE | Egyptian Exchange | 2008-09-24 | SPHT | Egypt | Active |
| El Wadi Company for Touristic Investment SAE | Egyptian Exchange | 2012-09-06 | ELWA | Egypt | Active |
| El-Saeed Contracting & Real Estate Investment Co S.A.E. | Egyptian Exchange | 1997-05-07 | UEGC | Egypt | Active |
| Electro Cable Egypt Company S.A.E. | Egyptian Exchange | 1995-03-30 | ELEC | Egypt | Active |
| Export Development Bank of Egypt S.A.E | Egyptian Exchange | 1995-12-14 | EXPA | Egypt | Active |
| Extracted Oils & Derivatives Co SAE | Egyptian Exchange | 1995-09-17 | ZEOT | Egypt | Suspended |
| Ezz Steel Company S.A.E | Egyptian Exchange | 1999-05-25 | ESRS | Egypt | Active |
| Faisal Islamic Bank of Egypt S.A.E. | Egyptian Exchange | 1995-06-07 | FAITA | Egypt | Active |
| GB Auto S.A.E | Egyptian Exchange | 2007-03-07 | AUTO | Egypt | Active |
| General Company for Ceramic and Porcelain Products SAE | Egyptian Exchange | 1996-03-10 | PRCL | Egypt | Active |
| General Company for Land Reclamation, Development & Reconstruction SAE | Egyptian Exchange | 1996-08-26 | AALR | Egypt | Active |
| General Company for Silos and Storage SAE | Egyptian Exchange | 1996-05-29 | GSSC | Egypt | Active |
| Gharbia Islamic Housing Development Company | Egyptian Exchange | 1994-09-12 | GIHD | Egypt | Active |
| Giza General Contracting and Real Estate Investment Company S.A.E. | Egyptian Exchange | 1997-06-19 | GGCC | Egypt | Active |
| GlaxoSmithKline SAE | Egyptian Exchange | 1985-10-23 | BIOC | Egypt | Active |
| GMC Group For Industrial Commercial and Financial Investments SAE | Egyptian Exchange | 2006-01-04 | GMCI | Egypt | Active |
| Golden Coast El Sokhna Company for Touristic Investment SAE | Egyptian Exchange | 2013-01-17 | GOCO | Egypt | Active |
| Golden Pyramids Plaza SAE | Egyptian Exchange | 1997-08-20 | GPPL | Egypt | Active |
| Golden Textiles and Clothes Wool SAE | Egyptian Exchange | 1992-04-07 | GTWL | Egypt | Active |
| Grand Investment Capital S.A.E. | Egyptian Exchange | 2009-08-19 | GRCA | Egypt | Active |
| Gulf Canadian Company for Arab Real Estate Investment SAE | Egyptian Exchange | 2001-12-30 | CCRS | Egypt | Active |
| Heliopolis Company for Housing and Development SAE | Egyptian Exchange | 1995-05-07 | HELI | Egypt | Active |
| Housing and Development Bank S.A.E. | Egyptian Exchange | 1983-09-13 | HDBK | Egypt | Active |
| HSBC Securities Egypt S.A.E | Egyptian Exchange | | HSBC | Egypt | Active |
| Industrial Engineering Company for Construction and Development SAE | Egyptian Exchange | 1982-02-19 | ENGC | Egypt | Active |
| International Company for Agricultural Crops S.A.E. | Egyptian Exchange | 1998-12-23 | IFAP | Egypt | Active |
| International Company for Investment and Development | Egyptian Exchange | 1985-02-02 | ICID | Egypt | Active |
| International Company for Leasing S.A.E. | Egyptian Exchange | 2002-06-13 | ICLE | Egypt | Active |
| Ismailia Misr Poultry Company SAE | Egyptian Exchange | 1995-06-07 | ISMA | Egypt | Active |
| Ismailia National Food Industries SAE | Egyptian Exchange | 2010-09-06 | INFI | Egypt | Active |
| Juhayna Food Industries SAE | Egyptian Exchange | 2010-05-18 | JUFO | Egypt | Active |
| Kafr El Zayat Pesticides & Chemicals Co S.A.E. | Egyptian Exchange | 1996-08-01 | KZPC | Egypt | Active |
| Kahira Pharmaceuticals and Chemical Industries Company SAE | Egyptian Exchange | 1996-04-09 | CPCI | Egypt | Active |
| Lecico Egypt S.A.E. | Egyptian Exchange | 1992-04-07 | LCSW | Egypt | Active |
| Madinet Nasr for Housing & Development SAE | Egyptian Exchange | 1995-05-07 | MNHD | Egypt | Active |
| Mansoura Poultry Company S.A.E. | Egyptian Exchange | 1995-02-02 | MPCO | Egypt | Active |
| Maridive and Oil Services SAE | Egyptian Exchange | 1992-04-07 | MOIL | Egypt | Active |
| Marsa Marsa Alam for Tourism Development S.A.E | Egyptian Exchange | 2012-09-06 | MMAT | Egypt | Active |
| Medical Packaging Company S.A.E. | Egyptian Exchange | 2011-08-03 | MEPA | Egypt | Active |
| Memphis Company for Pharmaceuticals & Chemical Industries SAE | Egyptian Exchange | 1995-09-27 | MPCI | Egypt | Active |
| Mena for Touristic and Real Estate Investment Company SAE | Egyptian Exchange | 1995-09-27 | MENA | Egypt | Active |
| Middle and West Delta Flour Mills SAE | Egyptian Exchange | 1996-05-11 | WCDF | Egypt | Active |
| Middle East Glass Manufacturing Co S.A.E. | Egyptian Exchange | 2002-07-09 | MEGM | Egypt | Active |
| Middle Egypt Flour Mills Company SAE | Egyptian Exchange | 1996-03-27 | CEFM | Egypt | Active |
| Minapharm Pharmaceuticals S.A.E | Egyptian Exchange | 2004-01-11 | MIPH | Egypt | Active |
| Misr Beni Suef Cement Company SAE | Egyptian Exchange | 1999-08-11 | MBSC | Egypt | Active |
| Misr Cement Company (Qena) | Egyptian Exchange | 2000-05-24 | MCQE | Egypt | Active |
| Misr Chemical Industries Co | Egyptian Exchange | 1994-08-03 | MICH | Egypt | Active |
| Misr Hotels Company | Egyptian Exchange | 1994-11-15 | MHOT | Egypt | Active |
| Misr National Steel (Ataqa) SAE | Egyptian Exchange | 2006-05-24 | ATQA | Egypt | Active |
| Misr Oils and Soap Company SAE | Egyptian Exchange | 1996-08-01 | MOSC | Egypt | Active |
| MM Group for Industry and International Trade SAE | Egyptian Exchange | 2017-04-11 | MTI | Egypt | Active |
| Mohandes Insurance Company SAE | Egyptian Exchange | 1995-05-07 | MOIN | Egypt | Active |
| Naeem Holding for Investments S.A.E. | Egyptian Exchange | 2006-11-16 | NAHO | Egypt | Active |
| Nasr Company for Civil Works SAE | Egyptian Exchange | 1997-12-07 | NCCW | Egypt | Active |
| National Cement Company S.A.E. | Egyptian Exchange | 1995-11-30 | NCEM | Egypt | Active |
| National Company for Housing for Professional Syndicates S.A.E. | Egyptian Exchange | 1995-03-30 | NHPS | Egypt | Active |
| National Drilling Company SAE | Egyptian Exchange | 2008-05-07 | NDRL | Egypt | Active |
| New Ismailia Urban Development Company SAE | Egyptian Exchange | 2011-06-16 | IDRE | Egypt | Active |
| Nile City Investment Company SAE | Egyptian Exchange | 2001-12-23 | NCIN | Egypt | Active |
| Nile Company for Pharmaceuticals and Chemical Industries SAE | Egyptian Exchange | 1995-02-27 | NIPH | Egypt | Active |
| North Cairo Flour Mills Company SAE | Egyptian Exchange | 1995-09-17 | MILS | Egypt | Active |
| Northern Upper Egypt Development and Agricultural Production Company SAE | Egyptian Exchange | 1998-11-25 | NEDA | Egypt | Active |
| Nozha International Hospital SAE | Egyptian Exchange | 1997-11-27 | NINH | Egypt | Active |
| October Pharma S.A.E | Egyptian Exchange | 2005-02-23 | OCPH | Egypt | Active |
| Odin Investments S.A.E. | Egyptian Exchange | 1986-09-30 | ABRD | Egypt | Active |
| Orascom Hotels & Development SAE | Egyptian Exchange | 1998-06-18 | ORHD | Egypt | Active |
| Orascom Investment Holding S.A.E. | Egyptian Exchange | 2012-01-02 | OIH | Egypt | Active |
| Oriental Weavers Company for Carpets SAE | Egyptian Exchange | 1994-12-14 | ORWE | Egypt | Active |
| Osool ESB Securities Brokerage Company SAE | Egyptian Exchange | 1997-12-07 | EBSC | Egypt | Active |
| Paint and Chemical Industries Company S.A.E. | Egyptian Exchange | 1994-08-03 | PACH | Egypt | Active |
| Palm Hills Developments Company S.A.E. | Egyptian Exchange | 2006-12-27 | PHDC | Egypt | Active |
| Pioneers Holding Company for Financial Investment S.A.E. | Egyptian Exchange | 2008-06-22 | PIOH | Egypt | Active |
| Porto Group Holding SAE | Egyptian Exchange | 2015-10-20 | PORT | Egypt | Active |
| Prime Holding S.A.E. | Egyptian Exchange | 2008-04-23 | PRMH | Egypt | Active |
| Pyramisa Hotels & Resorts S.A.E. | Egyptian Exchange | 1997-02-18 | PHTV | Egypt | Active |
| Qalaa Holdings SAE | Egyptian Exchange | 2009-12-03 | CCAP | Egypt | Active |
| QNB Alahli SAE | Egyptian Exchange | 1996-07-03 | QNBA | Egypt | Active |
| Rakta Paper Manufacturing Company | Egyptian Exchange | 1994-11-15 | RAKT | Egypt | Active |
| Raya Holding for Financial Investments SAE | Egyptian Exchange | 2005-05-12 | RAYA | Egypt | Active |
| Reacap Financial Investments S.A.E | Egyptian Exchange | 2006-08-08 | REAC | Egypt | Active |
| Real Estate Egyptian Consortium SAE | Egyptian Exchange | 1998-02-16 | AREH | Egypt | Active |
| Remco Tourism Villages Construction SAE | Egyptian Exchange | 1998-10-21 | RTVC | Egypt | Active |
| Rowad Misr for Tourism Investment Company S.A.E | Egyptian Exchange | 1995-11-30 | RMTV | Egypt | Active |
| Rowad Tourism Company S.A.E | Egyptian Exchange | 1998-10-28 | ROTO | Egypt | Active |
| Rubex International for Plastic and Acrylic Manufacturing Company SAE | Egyptian Exchange | 1997-04-01 | RUBX | Egypt | Active |
| Sabaa International Company for Pharmaceutical and Chemical Industry | Egyptian Exchange | 2013-10-23 | SIPC | Egypt | Active |
| Samad Misr Egyfert SAE | Egyptian Exchange | 1999-12-01 | SMFR | Egypt | Active |
| Saudi Egyptian Investment & Finance Company SAE | Egyptian Exchange | 1992-04-07 | SEIG | Egypt | Active |
| Sharkia National Company for Food Security S.A.E. | Egyptian Exchange | 1995-02-27 | SNFC | Egypt | Active |
| Sharm Dreams Company for Tourism Investment SAE | Egyptian Exchange | 2000-10-18 | SDTI | Egypt | Active |
| Sidi Kerir Petrochemicals Company | Egyptian Exchange | 2005-03-09 | SKPC | Egypt | Active |
| Sinai Cement Company SAE | Egyptian Exchange | 2000-07-03 | SCEM | Egypt | Active |
| Sixth of October for Development and Investment Company S.A.E. | Egyptian Exchange | 1998-03-10 | OCDI | Egypt | Active |
| Societe Arabe Internationale de Banque S.A.E. | Egyptian Exchange | 1980-11-29 | SAIB | Egypt | Active |
| South Cairo & Giza Flour Mills & Bakeries Company S.A.E. | Egyptian Exchange | 1996-05-11 | SCFM | Egypt | Active |
| South Valley Cement Company SAE | Egyptian Exchange | 1998-10-08 | SVCE | Egypt | Active |
| Suez Canal Bank S.A.E | Egyptian Exchange | 1982-09-15 | CANA | Egypt | Active |
| Suez Canal Company for Technology Settling | Egyptian Exchange | 2004-03-31 | SCTS | Egypt | Active |
| Talaat Moustafa Group Holding Company SAE | Egyptian Exchange | 2007-11-25 | TMGH | Egypt | Active |
| Telecom Egypt Company S.A.E. | Egyptian Exchange | 1999-12-29 | ETEL | Egypt | Active |
| Trans Oceans Tours SAE | Egyptian Exchange | 1998-12-02 | TRTO | Egypt | Active |
| United Arab Stevedoring Company S.A.E. | Egyptian Exchange | 1992-04-07 | UASG | Egypt | Active |
| United Company for Housing and Development S.A.E. | Egyptian Exchange | 1994-12-14 | UNIT | Egypt | Active |
| Universal for Paper and Packaging Materials S.A.E. | Egyptian Exchange | 1995-10-11 | UNIP | Egypt | Active |
| Upper Egypt Flour Mills Company SAE | Egyptian Exchange | 1996-08-01 | UEFM | Egypt | Active |
| Wadi Kom Ombo Land Reclamation Company SAE | Egyptian Exchange | 1995-11-25 | WKOL | Egypt | Active |
| Zahraa Maadi Investment and Development Company SAE | Egyptian Exchange | 1996-07-03 | ZMID | Egypt | Active |
Top Egypt Reports
The Banking Industry in Egypt
R 6 500.00(ZAR) estimated $ 343.74 (USD)*

The Banking Industry in Egypt
2021
The Wholesale and Retail of Food Industry in Egypt
R 1 900.00(ZAR) estimated $ 100.48 (USD)*

The Wholesale and Retail of Food Industry in Egypt
2019
Retail of Food in Egypt
R 1 900.00(ZAR) estimated $ 100.48 (USD)*

Retail of Food in Egypt
2016