Gambia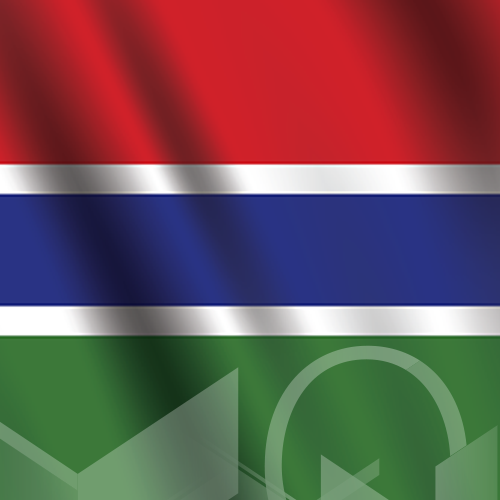 Country Economic Snapshot
2023-11-08
The Gambia is a country on the west African coast almost completely enclosed by Senegal. It has a land mass of 11,300km², a coastline of 80km, a population of 2.6 million people and a GDP of US$2.0bn.

The Gambia's economy has displayed remarkable resilience in the face of global economic, with real GDP growth of 4.3 % in 2022, signalling a continued recovery from the impact of the pandemic.

GDP is projected to grow by 5.5% over 2023-2025. Growth will be supported by increased economic activity across sectors, particularly in industry and services. However, risks such as a prolonged war in Ukraine, fiscal slippages, climate change, and political uncertainty pose downside risks to the country's economic prospects, exacerbating existing structural constraints to the economy.

The Gambia was ruled for over two decades by former president Yahya Jammeh, who first seized power in a military coup and consistently violated political rights and civil liberties. The 2016 election resulted in a surprise victory for opposition candidate Adama Barrow. Respect for fundamental freedoms including the rights to free assembly, association, and expression initially improved under the Barrow administration, but it has faced criticism for continued corruption.


Sources: Who Owns Whom sector reports, CIA Factbook, African Development Bank, World Bank, Trading Economics, African Statistical Yearbook and IMF.
Info
| | |
| --- | --- |
| Capital | Banjul |
| Currency (Name, Abbreviation, Symbol) | Gambian dalasi , GMD , D |
| Area | 11,295 sq km |
| Type of Government | republic |
| Languages | English (official), Mandinka, Wolof, Fula, other indigenous vernaculars |
| Natural Resources | fish, clay, silica sand, titanium (rutile and ilmenite), tin, zircon |
| Type of Industry | processing peanuts, fish, and hides; tourism, beverages, agricultural machinery assembly, woodworking, metalworking, clothing |
| Stock Exchange | The Ghana Stock Exchange |
| Stock Exchange Location | Accra. |
| Stock Exchange Founded | 1989 |
| Tax Rate: Corporate | 31% |
| Tax Rate: Individual | 30% |
| Natural Resources | fish, clay, silica sand, titanium (rutile and ilmenite), tin, zircon |
Latest available information as sourced from:
African Markets
Trading Economics
Economy Watch
The World Fact Book
Company Profile
There is no data available at the moment
Sector Research
There is no data available at the moment
Sector Research
There is no data available at the moment
Top Gambia Reports
The Mining Sector in West Africa
R 20 000.00(ZAR) estimated $ 1057.67 (USD)*

The Mining Sector in West Africa
2023
The Mining Sector in West Africa
R 1 900.00(ZAR) estimated $ 100.48 (USD)*

The Mining Sector in West Africa
2020
The Gas Industry in West Africa
R 1 900.00(ZAR) estimated $ 100.48 (USD)*

The Gas Industry in West Africa
2020