Guinea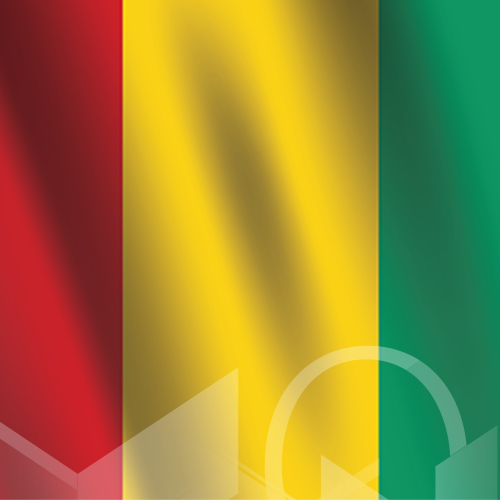 Country Economic Snapshot
2019-01-23
Guinea's mining industry has been one of the main drivers of its economic growth and of the significant increase in mineral exports from the West Africa region.

West African countries exported US$16.1bn of minerals in 2017, 26.3% more than in the previous year, largely due to the large increase in exports from Guinea, whose mining sector continues to grow apace.

A report by Who Owns Whom on Mining in West Africa indicates that Guinea has 25% of the world's bauxite reserves and is the world's third-largest producer of bauxite, from which aluminium is extracted, with output increasing by 43% from 2016.

The report said that more than 20 international mining companies have operations in Guinea, which remains largely underexplored.

Major companies mining bauxite in Guinea include Aluminum Corporation of China (Chalco), Rusal, Rio Tinto (a shareholder in Compagnie des Bauxites de Guinee) and Metalcorp (whose subsidiary Societe des Bauxites de Guinee is developing a US$1.4bn bauxite mine and an alumina refinery). In May 2018 Guinea approved the development of a bauxite mine, port, railway and power station by China's TBEA Co at a cost of US$2.9bn with production expected to start in June this year. In Guinea's gold mining industry, AngloGold Ashanti is among the major gold miners.

The BBC reported that Guinea's mineral wealth makes it potentially one of Africa's richest countries, but its people are among the poorest in West Africa.

Guinea's economy continues to benefit from social and economic reforms, investment in mines, agriculture and infrastructure and the end of the Ebola crisis, the African Development Bank said in its 2018 outlook.

Real GDP growth was 6.6% in 2016, an estimated 6.4% in 2017 and will average 6.2% in 2018 and 2019, it said. World Bank GDP figures for Guinea were higher – at 10.5% in 2016 and 8.2% in 2017.

Growth has been boosted by significant growth in mining and energy, although agriculture remains the main source of employment, accounting for 52% of employment and 57% of income for rural households.

There is, however, upward pressure on inflation, a deepening budget deficit and growing current account deficit with rising imports for mining projects, energy, and transport infrastructure.

The Guinean government's priority investment categories are the promotion of SMMEs, development of non-traditional exports, processing of local natural resources and raw materials, and establishment of activities in less economically developed regions, a US Bureau of Economic and Business Affairs report indicates.

It says priority activities include agricultural promotion, commercial farming, fisheries, fertilizer production, preparation and processing of vegetable, animal or mineral products, health and education businesses, tourism facilities and hotel operations, real estate development with social benefit and investment banks or credit institutions.

Guinea's infrastructure remains poor and access to clean water and electricity is sporadic, while implementation of economic stimulus projects is slow and the country is not politically stable, particularly as president Alpha Condé's term comes to an end in 2020.

Recent news that Russia was asking Condé to change the constitution to facilitate his re-election for a third term has caused some concern, as have other incidents of instability.

Info
| | |
| --- | --- |
| Capital | Conakry |
| Currency (Name, Abbreviation, Symbol) | Guinean franc , GNF , FG |
| Area | 245,857 sq km |
| Type of Government | presidential republic |
| Languages | French (official) note: each ethnic group has its own language |
| Natural Resources | bauxite, iron ore, diamonds, gold, uranium, hydropower, fish, salt |
| Type of Industry | bauxite, gold, diamonds, iron; alumina refining; light manufacturing, and agricultural processing |
| Stock Exchange | |
| Stock Exchange Location | - |
| Stock Exchange Founded | - |
| Tax Rate: Corporate | 35% |
| Tax Rate: Individual | 40% |
| Natural Resources | bauxite, iron ore, diamonds, gold, uranium, hydropower, fish, salt |
Latest available information as sourced from:
African Markets
Trading Economics
Economy Watch
The World Fact Book
Company Profile
There is no data available at the moment
Sector Research
There is no data available at the moment
Sector Research
There is no data available at the moment
Top Guinea Reports
Mining in West Africa
R 6 500.00(ZAR) estimated $ 401.05 (USD)*

Mining in West Africa
2020
The Gas Industry in West Africa
R 6 500.00(ZAR) estimated $ 401.05 (USD)*

The Gas Industry in West Africa
2020
Mining in West Africa
R 1 900.00(ZAR) estimated $ 117.23 (USD)*

Mining in West Africa
2019