Lesotho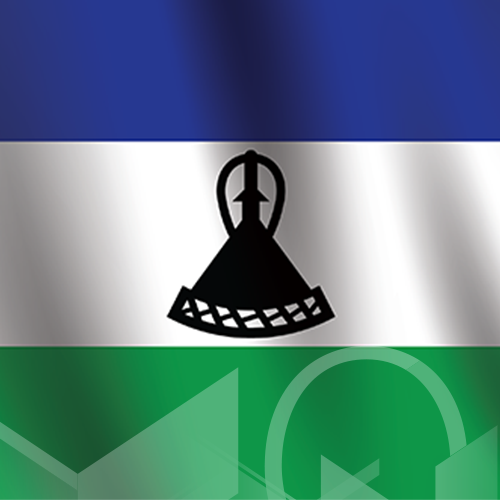 Country Economic Snapshot
2023-10-18
Lesotho is a landlocked country, surrounded by South Africa, with a land mass of 30,355km², population of 2.3 million people and a GDP of US$2.5bn.

Previously a British protectorate, it gained independence on October 4, 1966. Lesotho is a constitutional monarchy, ruled by a king as head of state and a prime minister as head of government.

Economic activity is expected to improve in 2023, underpinned by the construction sector, particularly Phase II of the Lesotho Highlands Water Project (LHWP-II), which includes the construction of a water transfer tunnel, the Senqu River bridge and the Polihali dam. GDP is expected to expand by 2.6% in 2023, 3.1% in 2024, and 3.3% in 2025 as construction activity at the project reaches its peak.

The agriculture and the services sectors are also expected to drive growth. The services sector is expected to benefit from the positive spillovers of the construction subsector, even though some gains are likely to be offset by elevated consumer prices. The services sector is also expected to add impetus to growth due to improved business and consumer confidence. The agricultural sector is expected to continue to register positive growth on account of good harvests envisaged for crops, due to government subsidies for inputs like seeds and fertilisers, and good seasonal rainfall.

Strong growth is expected in the mining industry due to an improved market outlook for rough diamonds and the current upsurge in commodity prices. The return to full-scale production of some the mines, under care and maintenance in 2021, is expected to improve the sector's performance.


Sources: Who Owns Whom sector reports, CIA Factbook, African Development Bank, World Bank, Trading Economics, African Statistical Yearbook and IMF.
Info
| | |
| --- | --- |
| Capital | Maseru |
| Currency (Name, Abbreviation, Symbol) | Loti (plural Maloti) , LSL , L or M |
| Area | 30,355 sq km |
| Type of Government | parliamentary constitutional monarchy |
| Languages | Sesotho (official) (southern Sotho), English (official), Zulu, Xhosa |
| Natural Resources | water, agricultural and grazing land, diamonds, sand, clay, building stone |
| Type of Industry | food, beverages, textiles, apparel assembly, handicrafts, construction, tourism |
| Stock Exchange | Maseru Securities Market (MSM) |
| Stock Exchange Location | Maseru |
| Stock Exchange Founded | 2016 |
| Tax Rate: Corporate | 25% |
| Tax Rate: Individual | 30% |
| Natural Resources | water, agricultural and grazing land, diamonds, sand, clay, building stone |
Latest available information as sourced from:
African Markets
Trading Economics
Economy Watch
The World Fact Book
Company Profile
There is no data available at the moment
Sector Research
There is no data available at the moment
Sector Research
There is no data available at the moment
Top Lesotho Reports
The Generation of Electricity in Southern Africa
R 9 500.00(ZAR) estimated $ 504.85 (USD)*

The Generation of Electricity in Southern Africa
2022
The Mining Sector in Southern Africa
R 6 500.00(ZAR) estimated $ 345.42 (USD)*

The Mining Sector in Southern Africa
2021