Madagascar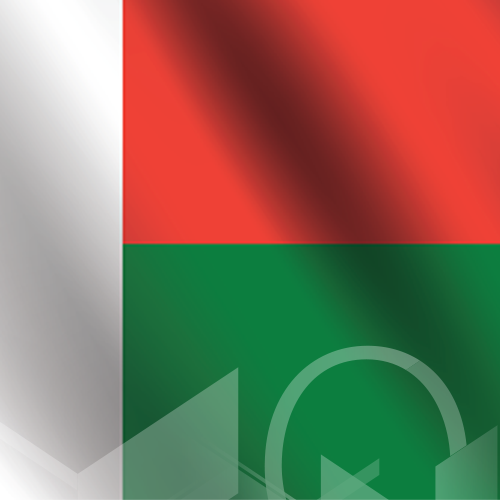 Country Economic Snapshot
2020-08-07
Madagascar is endowed with a wealth of natural resources. These include semi-precious stones, graphite, chromite, coal, bauxite, rare earth elements, salt, quartz, tar sand and mica. The country supplies around 80% of the world's vanilla. Other main agricultural products include coffee, sugarcane, palm oil, cloves, cocoa, rice, cassava, beans, bananas and peanuts. The island nation also derives revenue from fishing, forestry and hydropower. Renowned for its biodiversity and its unique flora and fauna, Madagascar is often described the 'Galapagos of the African continent'. With its exceptional natural heritage, including magnificent tropical beaches, the island has been earmarked for development as a premier tourist destination. Despite its abundance of natural resources, the island nation remains one of the poorest countries in the world and is classified by the United Nations (UN) as one of the world's least developed countries. According to the World Bank, 92% of the population lives on less than US$2 per day. The predominantly rural population suffers from chronic malnutrition, with 50% of all children under the age of five suffering from stunting. Access to education in Madagascar is poor and the level of literacy is low, particularly in the rural areas and consequently the country suffers from a dearth of skills. Madagascar is also characterised by a substantial infrastructure deficit as much of the island is not accessible by road and access to electricity is extremely limited if not non-existent in most rural communities. The country is highly exposed to natural disasters, climate shocks and extreme weather events, notably cyclones, hurricanes and drought and, on average, three major natural disasters are reported annually.

More than 60% of the Malagasy population is estimated to be under the age of 25 and the country's workforce numbers approximately 13.4 million people. According to CIA research, 36.4% of the island's total population was urbanised in 2017 and it is estimated that the country's rate of urbanisation will average 4.47% per annum until 2020. The official language of Madagascar is Malagasy but in the business arena French is the accepted language.

Madagascar contains unexploited deposits of coal, lithium, uranium, bauxite, iron ore and vanadium, while chromite, cobalt, copper, gemstones, gold, graphite, nickel, ilmenite, rutile, zircon, granite, dolomite, limestone, marble and gypsum are produced. The Common Market for Eastern and Southern Africa (Comesa) states that Madagascar's reserves of sapphires are the largest in the world while the UN Economic Commission for Africa (UNECA) said that about 40% of the global output of sapphires are produced in Madagascar.

Most of the country's mining companies are privately owned, while state-owned Kraomita Malagasy SA (KRAOMA) is Madagascar's only chromite mining company. Artisanal miners produce gemstones, gold, nickel, chromite, copper, cobalt, ilmenite, rutile, graphite and zircon, with about 70% of the country's estimated 500,000 artisanal miners believed to be involved in gold mining. Gemstones produced include aquamarine, emerald, demantoid, tsavorite, amethyst, citrine, agate, amazonite, cordierite, jasper, labradorite, ruby, sapphire and tourmaline.

It is estimated that around 70% of the country's sapphire production is smuggled to Sri Lanka, while sapphires worth an estimated US$150m leave Madagascar annually. Exact figures are not available due to the poor regulation of the mining industry. According to the United States Geological Survey (USGS), Madagascar is the second largest producer of natural graphite in Africa and the country is also the continent's third largest chromite producer.
Info
| | |
| --- | --- |
| Capital | Antananarivo |
| Currency (Name, Abbreviation, Symbol) | Malagasy Franc , MGF , FMG |
| Area | 587,041 sq km |
| Type of Government | presidential republic |
| Languages | French (official), Malagasy (official), English |
| Natural Resources | graphite, chromite, coal, bauxite, rare earth elements, salt, quartz, tar sands, semiprecious stones, mica, fish, hydropower |
| Type of Industry | meat processing, seafood, soap, breweries, tanneries, sugar, textiles, glassware, cement, automobile assembly plant, paper, petroleum, tourism |
| Stock Exchange | NONE |
| Stock Exchange Location | - |
| Stock Exchange Founded | - |
| Tax Rate: Corporate | 20% |
| Tax Rate: Individual | 20% |
| Natural Resources | graphite, chromite, coal, bauxite, rare earth elements, salt, quartz, tar sands, semiprecious stones, mica, fish, hydropower |
Latest available information as sourced from:
African Markets
Trading Economics
Economy Watch
The World Fact Book
Company Profile
There is no data available at the moment
Sector Research
| CompanyName | Stock Exchange | Listed Date | Ticker Code | Country | Status |
| --- | --- | --- | --- | --- | --- |
Top Madagascar Reports
Mining in East Africa
R 6 500.00(ZAR) estimated $ 393.98 (USD)*

Mining in East Africa
2020
Mining in East Africa
R 1 900.00(ZAR) estimated $ 115.16 (USD)*

Mining in East Africa
2018
The Printing Industry in East Africa
R 1 900.00(ZAR) estimated $ 115.16 (USD)*

The Printing Industry in East Africa
2018