Malawi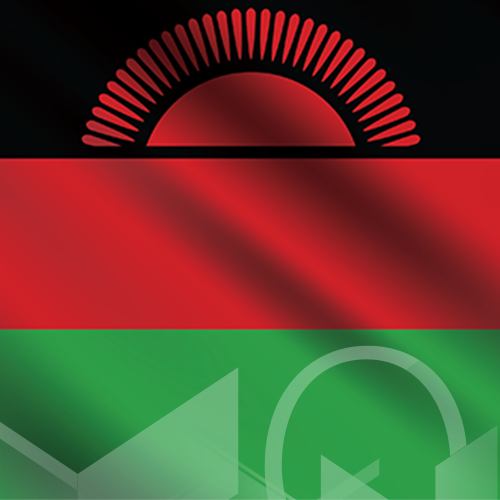 Country Economic Snapshot
2023-06-21
Malawi is a landlocked south-east African country bordered by Zambia, Tanzania and Mozambique, and has a land mass of 94,280km².

Lake Malawi is the ninth-largest freshwater lake on earth at 580km long and about 75km wide at its widest point.

Malawi has a population of 19.89 million (2021) and GDP of US$12.63bn (2021).

It is widely regarded as the most tobacco-dependent country in the world and its tobacco industry is the country's second-largest employer, with more than 350,000 farmers and their families dependent on this industry. Tobacco is the main cash crop, contributing 60% to foreign exchange reserves and 15% to GDP. But annual tobacco revenues have declined by 24%, resulting in farmers starting to grow other crops. Japan Tobacco International is one of Malawi's largest tobacco buyers and has invested US$450m in the country, contracting 11,000 tobacco growers.

Malawi continues to rely on subsistence, rainfed agriculture, which limits its growth potential, increases its susceptibility to weather shocks, and creates food insecurity. The African Development Bank says that due to the high dependence on rainfed agriculture, weather-related shocks are key risks to export commodities such as tea, tobacco, and other products.


Trade policies, an unpredictable business environment and erratic electricity supply continue to impede investment and commercialisation.

According to the International Monetary Fund, Malawi's economy will remain saddled with high inflation, which was 27% in April 2023, exchange rate instability (following a 25% currency devaluation in May 2022) and slowing growth. The government is attempting to restructure its debt and secure an extended credit facility programme with the IMF. The World Bank forecast the debt to GDP ratio was reaching 76.6% at the end of 2022 from 64% in 2021 and 54% in 2020.

At least half the population lives below the poverty line and the country is wracked by food insecurity and power cuts, with Reuters saying it is among the world's poorest countries, reliant on donor funding and tobacco and tea exports.


Sources: Who Owns Whom sector reports, CIA Factbook, African Development Bank, World Bank, Trading Economics, African Statistical Yearbook and IMF.
Info
| | |
| --- | --- |
| Capital | Lilongwe |
| Currency (Name, Abbreviation, Symbol) | Malawian kwacha , MWK , MK |
| Area | 118,484 sq km |
| Type of Government | multiparty democracy |
| Languages | Chichewa (official) 57.2%, Chinyanja 12.8%, Chiyao 10.1%, Chitumbuka 9.5%, Chisena 2.7%, Chilomwe 2.4%, Chitonga 1.7%, other 3.6% (1998 census) |
| Natural Resources | limestone, arable land, hydropower, unexploited deposits of uranium, coal, and bauxite |
| Type of Industry | tobacco, tea, sugar, sawmill products, cement, consumer goods |
| Stock Exchange | Malawi Stock Exchange |
| Stock Exchange Location | Blantyre |
| Stock Exchange Founded | 1995 |
| Tax Rate: Corporate | 30% |
| Tax Rate: Individual | 30% |
| Natural Resources | limestone, arable land, hydropower, unexploited deposits of uranium, coal, and bauxite |
Latest available information as sourced from:
African Markets
Trading Economics
Economy Watch
The World Fact Book
Company Profile
There is no data available at the moment
Sector Research
| CompanyName | Stock Exchange | Listed Date | Ticker Code | Country | Status |
| --- | --- | --- | --- | --- | --- |
| Airtel Malawi PLC | Malawi Stock Exchange | 2019-12-16 | AIRTEL | Malawi | Active |
| Blantyre Hotels Ltd | Malawi Stock Exchange | 1997-03-25 | BHL | Malawi | Active |
| FDH Bank PLC | Malawi Stock Exchange | 2020-08-03 | FDH | Malawi | Active |
| FMB Capital Holdings PLC | Malawi Stock Exchange | 2017-09-18 | FMBCH | Malawi | Active |
| ICON Properties PLC | Malawi Stock Exchange | 2019-01-21 | ICON | Malawi | Active |
| Illovo Sugar (Malawi) PLC | Malawi Stock Exchange | 1997-11-10 | SUCOMA | Malawi | Active |
| MPICO PLC | Malawi Stock Exchange | 2007-11-12 | MPICO | Malawi | Active |
| National Bank of Malawi PLC | Malawi Stock Exchange | 2000-08-21 | NBM | Malawi | Active |
| National Investment Trust PLC | Malawi Stock Exchange | 2005-03-21 | NITL | Malawi | Active |
| NBS Bank PLC | Malawi Stock Exchange | 2007-06-25 | NBS | Malawi | Active |
| NICO Holdings Ltd | Malawi Stock Exchange | 1996-11-11 | NICO | Malawi | Active |
| Press Corporation PLC | Malawi Stock Exchange | 1998-09-00 | PCL | Malawi | Active |
| Standard Bank PLC | Malawi Stock Exchange | 1998-06-29 | SBL | Malawi | Active |
| Sunbird Tourism PLC | Malawi Stock Exchange | 2002-08-22 | STL | Malawi | Active |
| Telekom Networks Malawi PLC | Malawi Stock Exchange | 2008-11-03 | TNM | Malawi | Active |
Top Malawi Reports
The Manufacture of Cement in Malawi
R 20 000.00(ZAR) estimated $ 1057.67 (USD)*

The Manufacture of Cement in Malawi
2023
The Generation of Electricity in Southern Africa
R 9 500.00(ZAR) estimated $ 502.40 (USD)*

The Generation of Electricity in Southern Africa
2022
The Mining Sector in Southern Africa
R 6 500.00(ZAR) estimated $ 343.74 (USD)*

The Mining Sector in Southern Africa
2021