Mauritius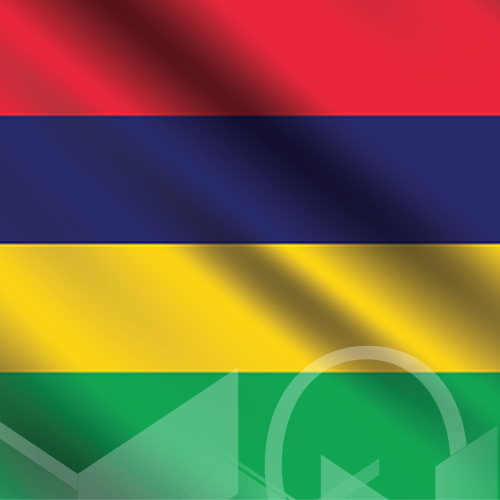 Country Economic Snapshot
2023-11-08
Mauritius is an island nation off the east African coast with a land mass of 2,040km², a coastline of 330km, a population of 1.3 million and a GDP of US$11.5bn. It has previously been a colony of France and the UK, and to quote a resident, citizens "speak English, write in French and think in Creole".

The nation has developed from a low income, agricultural producer to a diversified, middle-income earner with emerging industrial, financial, business outsourcing and tourism sectors. It has positioned itself as a base for investment in Africa by scrapping exchange controls so that profits can be freely expatriated, and has established double taxation treaties with most African countries. The services sector accounts for around 75% of GDP.

Real GDP growth rose to an estimated 8.7% in 2022, up from 3.4% in 2021, spurred by sustained policy support and the lifting of travel restrictions, and buoyed by recovery in the tourism sector. Monetary policy remained accommodative to support economic activity, taking advantage of low inflation of 4.0% in 2021. However, inflation rose sharply to an estimated 10.8% in 2022, driven largely by surging imported food and energy prices because of Russia's invasion of Ukraine.

The economy is projected to grow 5.0% in 2023 and 4.2% in 2024, driven by tourism. Growth will be tempered by Europe (a key market) experiencing a downturn because of higher living costs and the effects of the war in Ukraine. Monetary tightening will also weigh on domestic demand. The fiscal deficit is projected to narrow to 5.4% of GDP in 2023 and 4.7% in 2024, financed predominantly through domestic borrowing and, to a lesser extent, external borrowing.

Inflation is projected to moderate to 7.0% in 2023 and 5.5% in 2024. The trade deficit is also projected to fall to 7.7% of GDP in 2023 and 5.1% in 2024.


Sources: Who Owns Whom sector reports, CIA Factbook, African Development Bank, World Bank, Trading Economics, African Statistical Yearbook and IMF.
Info
| | |
| --- | --- |
| Capital | Port Louis |
| Currency (Name, Abbreviation, Symbol) | Mauritian rupee , MUR , ₨ |
| Area | 2,040 sq km |
| Type of Government | parliamentary democracy |
| Languages | Creole 80.5%, Bhojpuri 12.1%, French 3.4%, English (official; spoken by less than 1% of the population), other 3.7%, unspecified 0.3% (2000 census) |
| Natural Resources | arable land, fish |
| Type of Industry | food processing (largely sugar milling), textiles, clothing, mining, chemicals, metal products, transport equipment, nonelectrical machinery, tourism |
| Stock Exchange | Stock Exchange of Mauritius |
| Stock Exchange Location | Port Louis |
| Stock Exchange Founded | 1988 |
| Tax Rate: Corporate | 15% |
| Tax Rate: Individual | 15% |
| Natural Resources | arable land, fish |
Latest available information as sourced from:
African Markets
Trading Economics
Economy Watch
The World Fact Book
Company Profile
There is no data available at the moment
Sector Research
There is no data available at the moment
Sector Research
There is no data available at the moment
ABC Banking Corporation Ltd
Stock Exchange of Mauritius
2016-01-18
ABCB
Mauritius
Active
ABC Motors Company Ltd
Stock Exchange of Mauritius
2012-10-16
ABC
Mauritius
Active
Africa Clean Energy Solutions Ltd
Stock Exchange of Mauritius
2019-05-31
ACES
Mauritius
Active
African Export-Import Bank Ltd
Stock Exchange of Mauritius
2019-07-04
AEIB
Mauritius
Active
Africure Pharmaceuticals Ltd
Stock Exchange of Mauritius
2021-01-18
AFRICURE
Mauritius
Active
Alteo Ltd
Stock Exchange of Mauritius
2012-07-31
ALT
Mauritius
Active
Arindo Holdings (Mauritius) Ltd
Stock Exchange of Mauritius
2017-11-30
ARINDO
Mauritius
Active
Ascencia Ltd
Stock Exchange of Mauritius
2006-08-04
ASCE
Mauritius
Active
Associated Commercial Company Ltd
Stock Exchange of Mauritius
2012-06-12
ACC
Mauritius
Active
Astoria Investments Ltd
Stock Exchange of Mauritius
2015-11-10
ATIL
Mauritius
Active
Attitude Property Ltd
Stock Exchange of Mauritius
2015-09-21
APL
Mauritius
Active
Automatic Systems Ltd
Stock Exchange of Mauritius
1994-10-12
ASYS
Mauritius
Active
Bayport Management Ltd
Stock Exchange of Mauritius
2013-03-28
BML
Mauritius
Active
Bee Equity Partners Ltd (The)
Stock Exchange of Mauritius
2006-08-04
FIDE
Mauritius
Active
BlueLife Ltd
Stock Exchange of Mauritius
2014-01-08
BLL
Mauritius
Active
BMH Ltd
Stock Exchange of Mauritius
1994-03-07
BMHL
Mauritius
Active
C-Care (Mauritius) Ltd
Stock Exchange of Mauritius
2006-08-04
MSCL
Mauritius
Active
Caudan Development Ltd
Stock Exchange of Mauritius
1995-01-16
CAUD
Mauritius
Active
CIEL Ltd
Stock Exchange of Mauritius
2014-01-00
CIEL
Mauritius
Active
CIM Financial Services Ltd
Stock Exchange of Mauritius
2012-10-30
CIM
Mauritius
Active
Compagnie Des Villages de Vacances de l'Isle de France Ltee
Stock Exchange of Mauritius
2006-08-04
COVI
Mauritius
Active
Compagnie Immobiliere Ltee
Stock Exchange of Mauritius
2013-01-16
CIMO
Mauritius
Active
Constance Hotels Services Ltd
Stock Exchange of Mauritius
2006-08-04
CHSL
Mauritius
Active
Constance La Gaiete Company Ltd
Stock Exchange of Mauritius
2006-08-04
Mauritius
Active
Crytel Mauritius Ltd
Stock Exchange of Mauritius
2021-11-16
CTEL
Mauritius
Active
Dale Capital Group Ltd
Stock Exchange of Mauritius
DCPL
Mauritius
Active
ENL Ltd
Stock Exchange of Mauritius
2006-08-04
ENL
Mauritius
Active
Excelsior United Development Companies Ltd
Stock Exchange of Mauritius
2006-08-04
EUDCOS
Mauritius
Active
Fincorp Investment Ltd
Stock Exchange of Mauritius
1994-08-31
FINC
Mauritius
Active
Gamma Civic Ltd
Stock Exchange of Mauritius
1994-11-30
GAMA
Mauritius
Active
Go Life International Ltd Incorporated in (Mauritius)
Stock Exchange of Mauritius
2011-07-07
GOLI
Mauritius
Active
Happy World Property Ltd
Stock Exchange of Mauritius
2020-12-18
HWP
Mauritius
Active
Harel Mallac & Co. Ltd
Stock Exchange of Mauritius
1991-02-20
HML
Mauritius
Active
Hotelest Ltd
Stock Exchange of Mauritius
2006-08-04
HTLS
Mauritius
Active
IBL Ltd
Stock Exchange of Mauritius
1994-08-17
IBL
Mauritius
Active
Innodis Ltd
Stock Exchange of Mauritius
1996-00-00
HWF
Mauritius
Active
IPRO Growth Fund Ltd
Stock Exchange of Mauritius
2000-12-00
IPRO
Mauritius
Active
Kolos Cement Ltd
Stock Exchange of Mauritius
2018-01-29
KLOS
Mauritius
Active
Lavastone Ltd
Stock Exchange of Mauritius
2018-12-14
LAVA
Mauritius
Active
Les Gaz Industriels Ltd
Stock Exchange of Mauritius
2007-04-16
GIL
Mauritius
Active
Les Moulins de la Concorde Ltee
Stock Exchange of Mauritius
2006-08-04
LMLC
Mauritius
Active
Livestock Feed Ltd
Stock Exchange of Mauritius
2006-08-04
LFL
Mauritius
Active
Lottotech Ltd
Stock Exchange of Mauritius
2014-03-03
LOTO
Mauritius
Active
Lux Island Resorts Ltd
Stock Exchange of Mauritius
2005-11-23
LIR
Mauritius
Active
Mauritius Chemical and Fertilizer Industry Ltd (The)
Stock Exchange of Mauritius
1989-12-13
MCFI
Mauritius
Active
Mauritius Cosmetics Ltd
Stock Exchange of Mauritius
2006-08-04
MCOS
Mauritius
Active
Mauritius Development Investment Trust Company Ltd (The)
Stock Exchange of Mauritius
1989-07-05
MDIT
Mauritius
Active
Mauritius Oil Refineries Ltd
Stock Exchange of Mauritius
1990-02-21
MROI
Mauritius
Active
Mauritius Secondary Industries Ltd
Stock Exchange of Mauritius
2006-08-04
MSIL
Mauritius
Active
MCB Group Ltd
Stock Exchange of Mauritius
2014-04-05
MCB
Mauritius
Active
Medine Ltd
Stock Exchange of Mauritius
2006-08-04
MSE
Mauritius
Active
MFD Group Ltd
Stock Exchange of Mauritius
2015-03-09
MFD
Mauritius
Active
Miwa Sugar Ltd
Stock Exchange of Mauritius
2022-11-21
MIWA
Mauritius
Active
Morning Light Co. Ltd
Stock Exchange of Mauritius
2006-08-04
MOLI
Mauritius
Active
MUA Ltd
Stock Exchange of Mauritius
1993-00-00
MUA
Mauritius
Active
National Investment Trust Ltd
Stock Exchange of Mauritius
1993-07-29
NITL
Mauritius
Active
New Mauritius Hotels Ltd
Stock Exchange of Mauritius
1996-00-00
NMHL
Mauritius
Active
Novus Properties Ltd
Stock Exchange of Mauritius
2014-10-02
NOVUS
Mauritius
Active
Oceanarium (Mauritius) Ltd
Stock Exchange of Mauritius
2021-11-17
OML
Mauritius
Active
Omnicane Ltd
Stock Exchange of Mauritius
2012-08-17
MTMD
Mauritius
Active
P.O.L.I.C.Y. Ltd
Stock Exchange of Mauritius
1992-12-07
POL
Mauritius
Active
Paper Converting Company Ltd
Stock Exchange of Mauritius
2006-08-04
PCCL
Mauritius
Active
Phoenix Beverages Ltd
Stock Exchange of Mauritius
1993-00-00
PBL
Mauritius
Active
Phoenix Investment Company Ltd
Stock Exchange of Mauritius
2006-08-04
PICL
Mauritius
Active
PIM Ltd
Stock Exchange of Mauritius
1993-07-15
PIM
Mauritius
Active
Promotion and Development Ltd
Stock Exchange of Mauritius
1996-01-17
PAD
Mauritius
Active
Quality Beverages Ltd
Stock Exchange of Mauritius
2006-08-04
QBL
Mauritius
Active
RHT Holding Ltd
Stock Exchange of Mauritius
2006-08-04
RHT
Mauritius
Active
Rogers and Company Ltd
Stock Exchange of Mauritius
1990-06-07
ROGE
Mauritius
Active
Sanlam Africa Core Real Estate Investments Ltd
Stock Exchange of Mauritius
2013-05-16
SARE
Mauritius
Active
SBM Holdings Ltd
Stock Exchange of Mauritius
2014-10-03
SBM
Mauritius
Active
Semaris Ltd
Stock Exchange of Mauritius
2019-09-16
SEMARIS
Mauritius
Active
SIT Land Holdings Ltd
Stock Exchange of Mauritius
2006-08-04
SIT
Mauritius
Active
Soap & Allied Industries Ltd
Stock Exchange of Mauritius
2006-08-04
SAIL
Mauritius
Active
Southern Cross Tourist Company Ltd
Stock Exchange of Mauritius
2006-08-04
SCT
Mauritius
Active
SREE AGRO Ltd
Stock Exchange of Mauritius
2022-06-20
SREE
Mauritius
Active
Sun Ltd
Stock Exchange of Mauritius
1993-01-26
SRL
Mauritius
Active
Swan General Ltd
Stock Exchange of Mauritius
SWAN
Mauritius
Active
Swan Life Ltd
Stock Exchange of Mauritius
2012-12-24
ANGM
Mauritius
Active
Tadvest Ltd
Stock Exchange of Mauritius
2016-02-03
TAD
Mauritius
Active
Terra Mauricia Ltd
Stock Exchange of Mauritius
1991-02-20
TERA
Mauritius
Active
Trans Switch Africa Holdings Ltd
Stock Exchange of Mauritius
TSAH
Mauritius
Active
Tropical Paradise Co Ltd
Stock Exchange of Mauritius
2006-08-04
TPL
Mauritius
Active
Union Sugar Estates Company Ltd (The)
Stock Exchange of Mauritius
2006-08-04
UNSE
Mauritius
Active
United Basalt Products Ltd (The)
Stock Exchange of Mauritius
2013-11-04
UBP
Mauritius
Active
United Bus Service Ltd
Stock Exchange of Mauritius
2006-08-04
UBS
Mauritius
Active
United Docks Ltd
Stock Exchange of Mauritius
1991-11-27
UTDL
Mauritius
Active
United Investments Ltd
Stock Exchange of Mauritius
2006-08-04
UIL
Mauritius
Active
Universal Partners Ltd
Stock Exchange of Mauritius
2016-08-08
UPL
Mauritius
Active
Velogic Holding Company Ltd
Stock Exchange of Mauritius
2021-12-15
VELOGIC
Mauritius
Active
Vivo Energy Mauritius Ltd
Stock Exchange of Mauritius
1991-11-13
SHEL
Mauritius
Active
Top Mauritius Reports
The Mining Sector in East Africa
R 6 500.00(ZAR) estimated $ 348.71 (USD)*

The Mining Sector in East Africa
2020
The Mining Sector in East Africa
R 1 900.00(ZAR) estimated $ 101.93 (USD)*

The Mining Sector in East Africa
2018
The Printing Industry in East Africa
R 1 900.00(ZAR) estimated $ 101.93 (USD)*

The Printing Industry in East Africa
2018