Namibia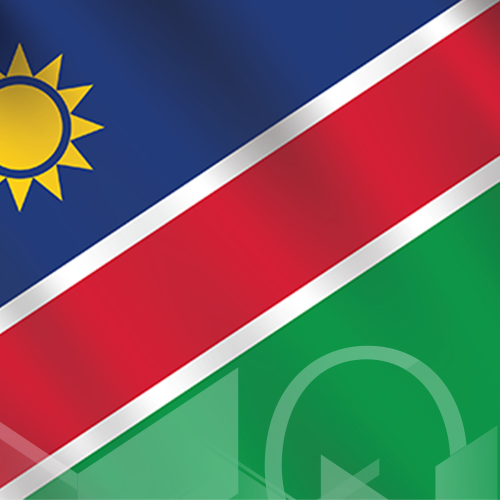 Country Economic Snapshot
2018-10-29
Namibia's Mines and Energy minister Tom Alweendo has set aside a requirement that companies applying for exploration licences have to be partly owned and managed by black Namibians.
The country's Chamber of Mines said it had received notification from the minister that minimum black ownership of 20% was no longer a requirement in the country where the mining industry, which is heavily biased towards diamond and uranium mining, plays a critical role, contributing 12.2% to GDP in 2017.
Hilifa Mbako, the Chamber's vice-president, was quoted saying the decision "was the most important fundamental decision for future investment into Namibia."
The 2015 policy which has now been set aside called for a minimum 20% representation of black Namibians and at least 5% ownership by Namibians or by a company wholly-owned by Namibians.

Info
| | |
| --- | --- |
| Capital | Windhoek |
| Currency (Name, Abbreviation, Symbol) | Namibian dollar , NAD , N$ |
| Area | 824,292 sq km |
| Type of Government | presidential republic |
| Languages | English (official) 7%, Afrikaans (common language of most of the population and about 60% of the white population), German 32%, indigenous languages (includes Oshivambo, Herero, Nama) 1% |
| Natural Resources | diamonds, copper, uranium, gold, silver, lead, tin, lithium, cadmium, tungsten, zinc, salt, hydropower, fish note: suspected deposits of oil, coal, and iron ore |
| Type of Industry | meatpacking, fish processing, dairy products, pasta and beverages; mining (diamonds, lead, zinc, tin, silver, tungsten, uranium, copper) |
| Stock Exchange | Namibia Stock Exchange |
| Stock Exchange Location | Windhoek |
| Stock Exchange Founded | 1992 |
| Tax Rate: Corporate | 32% |
| Tax Rate: Individual | 37% |
| Natural Resources | diamonds, copper, uranium, gold, silver, lead, tin, lithium, cadmium, tungsten, zinc, salt, hydropower, fish note: suspected deposits of oil, coal, and iron ore |
Latest available information as sourced from:
African Markets
Trading Economics
Economy Watch
The World Fact Book
Company Profile
There is no data available at the moment
Sector Research
There is no data available at the moment
Sector Research
There is no data available at the moment
Alpha Namibia Industries Renewable Power Ltd
Namibia Stock Exchange
2019-07-11
ANA
Namibia
Active
B2Gold Corporation
Namibia Stock Exchange
2012-00-00
B2G
Namibia
Active
Bannerman Resources Ltd
Namibia Stock Exchange
2008-04-00
BAN
Namibia
Active
Capricorn Investment Group Ltd
Namibia Stock Exchange
2013-06-20
Namibia
Active
FirstRand Namibia Ltd
Namibia Stock Exchange
FNB
Namibia
Active
Letshego Holdings (Namibia) Ltd
Namibia Stock Exchange
2017-09-28
LHN
Namibia
Active
MCUBE Investments One Ltd
Namibia Stock Exchange
2020-07-31
MQA
Namibia
Active
Namibia Asset Management Ltd
Namibia Stock Exchange
1998-07-00
NAM
Namibia
Active
Namibia Breweries Ltd
Namibia Stock Exchange
1996-05-00
NBL
Namibia
Active
Nictus Holdings Ltd
Namibia Stock Exchange
2013-00-00
NHL
Namibia
Active
Oryx Properties Ltd
Namibia Stock Exchange
ORY
Namibia
Active
Paratus Namibia Holdings Ltd
Namibia Stock Exchange
2017-10-06
PNH
Namibia
Active
SBN Holdings Ltd
Namibia Stock Exchange
2019-11-15
SBN
Namibia
Active
Stimulus investments Ltd
Namibia Stock Exchange
SILP
Namibia
Active
Top Namibia Reports
Mining in Southern Africa (Excluding South Africa)
R 8 400.00(ZAR) estimated $ 550.86 (USD)*

Mining in Southern Africa (Excluding South Africa)
2021