Reunion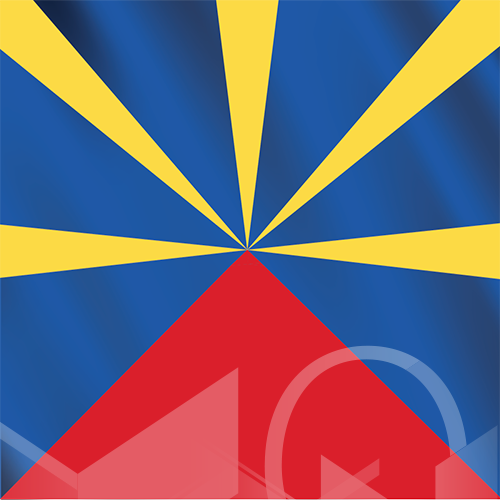 Country Economic Snapshot
2023-01-09
Réunion is an island in the south of the Indian Ocean, about 700km east of Madagascar with a land mass of 2,512km² and a total coastline of 207km. It has a population of 859,959 and a GDP of US$22bn.

Réunion's economy has been based almost entirely on sugar for more than a century. Cane is grown on most of the cultivable land, though vanilla bean and some fruits and vegetables, tobacco, and geraniums (for perfume) are also produced. About a dozen big estates with milling facilities produce the bulk of the cane crop.

Réunion is an overseas department of France with similar status and administrative powers to the archipelago of Mayotte and the metropolitan regions of mainland France. The island is also an outermost region of the European Union, with the euro in circulation as the official currency.

It is dependent France for infrastructure development, financial aid and security, with French armed forces based at Port des Galets on the island in order to safeguard French interests in the Indian ocean.

Sources: Who Owns Whom sector reports, CIA Factbook, African Development Bank, World Bank, Trading Economics, African Statistical Yearbook and IMF.
Info
| | |
| --- | --- |
| Capital | Saint-Denis |
| Currency (Name, Abbreviation, Symbol) | Euro , EUR , € |
| Area | |
| Type of Government | |
| Languages | |
| Natural Resources | |
| Type of Industry | |
| Stock Exchange | |
| Stock Exchange Location | |
| Stock Exchange Founded | |
| Tax Rate: Corporate | |
| Tax Rate: Individual | |
| Natural Resources | |
Latest available information as sourced from:
African Markets
Trading Economics
Economy Watch
The World Fact Book
Company Profile
There is no data available at the moment
Sector Research
There is no data available at the moment
Sector Research
There is no data available at the moment
Top Reunion Reports
The Mining Sector in East Africa
R 1 900.00(ZAR) estimated $ 100.48 (USD)*

The Mining Sector in East Africa
2020
The Mining Sector in East Africa
R 1 900.00(ZAR) estimated $ 100.48 (USD)*

The Mining Sector in East Africa
2018
The Printing Industry in East Africa
R 1 900.00(ZAR) estimated $ 100.48 (USD)*

The Printing Industry in East Africa
2018