Reunion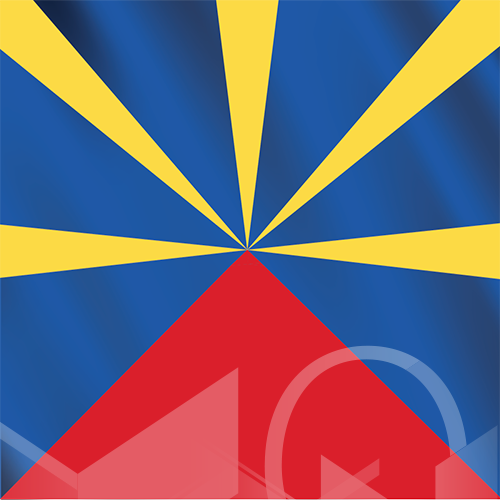 Country Economic Snapshot
2018-02-08
Reunion is an overseas department of France with similar status and administrative powers to the archipelago of Mayotte and the metropolitan regions of mainland France. The island is also an outermost region of the European Union, with the Euro in circulation as the official currency.

The island is located almost 700 kilometres east of Madagascar, to the southwest of Mauritius, and has a population of just under one million. Agriculture is the principal sector of the island's economy and output includes sugar cane, vanilla, and ylang-ylang. In terms of agro-processing, refined sugar and rum production are significant to GDP. The growing tourism segment of the services sector accounts for close 8% of GDP. Major trading partners include the EU, Japan and the Comoros archipelago.

The island has a very high unemployment rate, and economy remains fragile due to lack of basic infrastructures, and high transport costs. Around the island, a new highway - La Nouvelle Route du Littoral - is currently be constructed a French consortium with the project is due for completion later this year.

Reunion is dependent France for infrastructure development, financial aid, and security, with French armed forces are based at Port des Galets on the island in order to safeguard French interests in Indian ocean.
Info
| | |
| --- | --- |
| Capital | Saint-Denis |
| Currency (Name, Abbreviation, Symbol) | Euro , EUR , € |
| Area | |
| Type of Government | |
| Languages | |
| Natural Resources | |
| Type of Industry | |
| Stock Exchange | |
| Stock Exchange Location | |
| Stock Exchange Founded | |
| Tax Rate: Corporate | |
| Tax Rate: Individual | |
| Natural Resources | |
Latest available information as sourced from:
African Markets
Trading Economics
Economy Watch
The World Fact Book
Company Profile
There is no data available at the moment
Sector Research
There is no data available at the moment
Sector Research
There is no data available at the moment
Top Reunion Reports
Mining in East Africa
R 6 500.00(ZAR) estimated $ 393.98 (USD)*

Mining in East Africa
2020
Mining in East Africa
R 1 900.00(ZAR) estimated $ 115.16 (USD)*

Mining in East Africa
2018
The Printing Industry in East Africa
R 1 900.00(ZAR) estimated $ 115.16 (USD)*

The Printing Industry in East Africa
2018