Saint Helena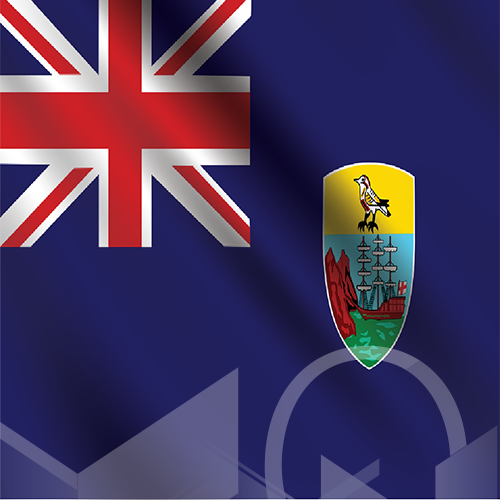 Country Economic Snapshot
2023-10-20
Saint Helena, Ascension and Tristan da Cunha are British Overseas Territories located in the South Atlantic consisting of the islands of Saint Helena, Ascension Island and the archipelago of Tristan da Cunha including Gough Island.

Saint Helena is located 1,950km southwest of Africa with a land mass of 121.7km² a population of 5.4 million people and a GDP of US$47.5m.

Less than a third of the island is suitable for farming or forestry. Principal crops are corn (maize), potatoes and green vegetables. Poultry, sheep, goats, cattle, and pigs are raised. Some coffee is grown for export. There are no minerals and virtually no industry, but some locally-grown timber is used for construction purposes. Fish, primarily tuna, are caught in the waters around St. Helena. Some is frozen at a cold-storage facility, the remainder is dried and salted on the island, and virtually the entire output is exported.


Sources: Who Owns Whom sector reports, CIA Factbook, African Development Bank, World Bank, Trading Economics, African Statistical Yearbook and IMF.
Info
| | |
| --- | --- |
| Capital | Jamestown |
| Currency (Name, Abbreviation, Symbol) | Saint Helena pound , SHP , £ |
| Area | |
| Type of Government | |
| Languages | English |
| Natural Resources | |
| Type of Industry | |
| Stock Exchange | |
| Stock Exchange Location | |
| Stock Exchange Founded | |
| Tax Rate: Corporate | |
| Tax Rate: Individual | |
| Natural Resources | |
Latest available information as sourced from:
African Markets
Trading Economics
Economy Watch
The World Fact Book
Company Profile
There is no data available at the moment
Sector Research
There is no data available at the moment
Sector Research
There is no data available at the moment
Top Saint Helena Reports
The Mining Sector in West Africa
R 20 000.00(ZAR) estimated $ 1070.90 (USD)*

The Mining Sector in West Africa
2023
The Mining Sector in West Africa
R 1 900.00(ZAR) estimated $ 101.74 (USD)*

The Mining Sector in West Africa
2020
The Gas Industry in West Africa
R 1 900.00(ZAR) estimated $ 101.74 (USD)*

The Gas Industry in West Africa
2020