Sao Tome & Principe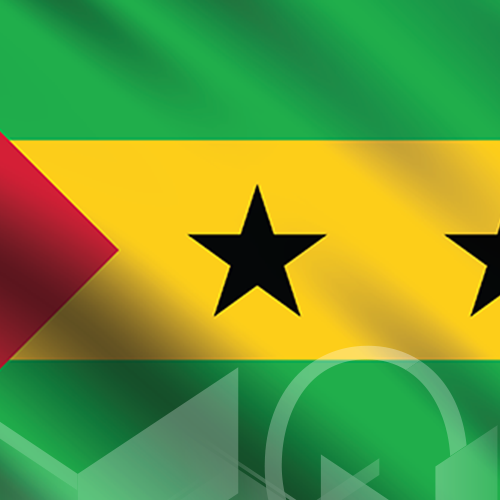 Country Economic Snapshot
2023-01-09
The Republic of Sao Tome and Principe is a lower middle income, small island state with a surface area of 1,001km2 located in the Gulf of Guinea, 350km off the west coast of Africa. This Portuguese-speaking country has a population of approximately 215,000, a GDP of US$547m and a GDP per capita of US$2,544.

GDP grew at an average of more than 5% between 2010 and 2014 and decelerated to below 3.5% between 2015 and 2019 due to severe power outages, reduced, externally financed public investments, and lower performance in tourism. Agriculture and fisheries were also affected by weather shocks and agricultural pests.

Sao Tome and Principe recorded a high rate of infection during the pandemic, and the tourism industry, which had been a driver of private sector growth, came to a halt in March 2020. However, with significant external financing, the government was able to offset tourism workers' lost income and other negative impacts on economic activity.

Real GDP growth is estimated to have lowered to 1.8% in 2021 due to a slow recovery of tourism, persistent energy shortages, and lower external financing for public investments. While the tourism sector began to recover significantly in the first half of 2022, helped by the resumption of international travel and progress on vaccination, the economic outlook remains subject to high uncertainty and downside risks due to climate-related events and increased global geopolitical tensions following Russia´s invasion of Ukraine, which has resulted in higher global food and fuel costs. The World Bank has supported Sao Tome and Principe since the beginning of the pandemic by providing quick financial assistance, including a US$2.5m grant for the health sector, additional financing for social protection, and budget support of US$10m.

The economy has historically relied on the production and exportation of cocoa, and to a lesser extent coconut, for foreign exchange earnings. Local agricultural production is unable to meet the nutritional requirements of the local population. Economic opportunities relating to island tourism and the development of the offshore oil industry in the Gulf of Guinea, are expected to help drive improvements in quality of life. While significant deposits have yet to be discovered, several companies are exploring, including a consortium of BP and Kosmos Energy.

In 2018, trade and investment relations with China improved considerably, with Sao Tome and Principe becoming a member of the Forum on China-Africa Cooperation. As part of the Chinese "One China" policy, Sao Tome and Principe was required to cut diplomatic and economic ties with Taiwan. China now intends to evaluate the economic feasibility of a local deep-water port, as well as thermal power infrastructure.


Sources: Who Owns Whom sector reports, CIA Factbook, African Development Bank, World Bank, Trading Economics, African Statistical Yearbook and IMF.
Info
| | |
| --- | --- |
| Capital | Sao Tome |
| Currency (Name, Abbreviation, Symbol) | Sao Tome and Principe dobra , STD , Db |
| Area | 964 sq km |
| Type of Government | presidential republic |
| Languages | Portuguese (official) |
| Natural Resources | fish, hydropower |
| Type of Industry | light construction, textiles, soap, beer, fish processing, timber |
| Stock Exchange | NONE |
| Stock Exchange Location | - |
| Stock Exchange Founded | - |
| Tax Rate: Corporate | |
| Tax Rate: Individual | |
| Natural Resources | fish, hydropower |
Latest available information as sourced from:
African Markets
Trading Economics
Economy Watch
The World Fact Book
Company Profile
There is no data available at the moment
Sector Research
There is no data available at the moment
Sector Research
There is no data available at the moment