Sao Tome & Principe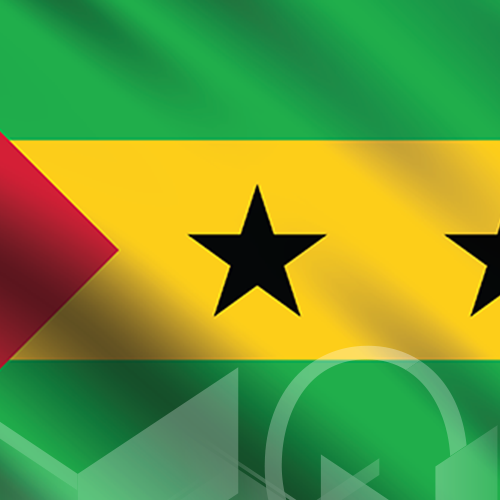 Country Economic Snapshot
2018-02-08
The Democratic Republic of Sao Tome and Principe is the second-smallest African country (after the Seychelles islands) and consists of an archipelago of two islands and four islets off the west coast of Gabon. The country, with a population of less than one-quarter of a million, is highly praised for its political freedom, freedom of speech, relatively good governance, and the rule of law.

The domestic economy has historically relied upon the production and exportation of cocoa, and to a lesser extent coconut, for foreign exchange earnings. Local agricultural production is, however, unable to meet the nutritional requirements of the local population, but economic opportunities relating to island tourism and the development of the offshore oil industry in the Gulf of Guinea, are expected to help drive improvements in quality of life. While significant deposits having yet to be discovered, several firms are currently exploring including a consortium of BP and Kosmos Energy.

In 2018, trade and investment relations with China improved considerably, with Sao Tome and Principe becoming a member of the Forum on China-Africa Cooperation. As part of the Chinese "One China" policy, Sao Tome and Principe was required to cut diplomatic and economic ties with Taiwan. China now intends to evaluate the economic feasibility of a local deepwater port, as well as thermal power infrastructure. If realised, Sao Tome and Principe would serve as a strategic hub for the China.
Info
| | |
| --- | --- |
| Capital | Sao Tome |
| Currency (Name, Abbreviation, Symbol) | Sao Tome and Principe dobra , STD , Db |
| Area | 964 sq km |
| Type of Government | presidential republic |
| Languages | Portuguese (official) |
| Natural Resources | fish, hydropower |
| Type of Industry | light construction, textiles, soap, beer, fish processing, timber |
| Stock Exchange | NONE |
| Stock Exchange Location | - |
| Stock Exchange Founded | - |
| Tax Rate: Corporate | |
| Tax Rate: Individual | |
| Natural Resources | fish, hydropower |
Latest available information as sourced from:
African Markets
Trading Economics
Economy Watch
The World Fact Book
Company Profile
There is no data available at the moment
Sector Research
There is no data available at the moment
Sector Research
There is no data available at the moment