Somalia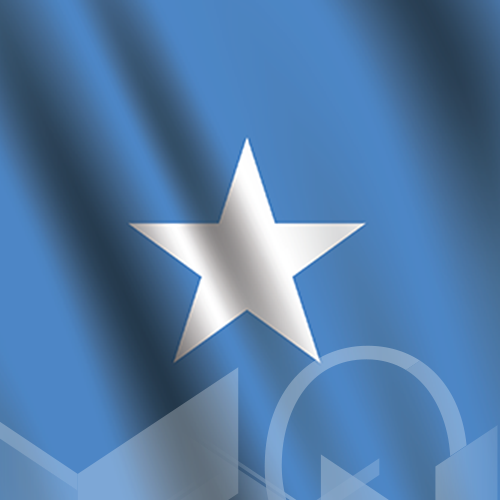 Country Economic Snapshot
2023-10-20
The Federal Republic of Somalia is in the Horn of Africa, bordered by Ethiopia to the west, Djibouti to the northwest, the Gulf of Aden to the north, the Indian Ocean to the east, and Kenya to the southwest. Somalia has a coastline of 3,333km which is the longest coastline in Africa, followed by South Africa. It has a population of 17.0 million and a GDP of US$7.6bn.

Following the collapse of the government of President Siad Barre in January 1991, Somalia entered its 30th year of civil war, which continues to date.

Somalia is classified by the United Nations as a least developed country, with the majority of its population being dependent on agriculture and livestock for their livelihood. About three-fifths of Somalia's economy is based on agriculture, although the main economic activity is not crop farming but livestock raising. Minerals produced in Somalia include gemstones and common building materials extracted for domestic consumption.

Somalia was the largest banana exporter in East Africa before the civil war, but the industry has since collapsed. Sesame is now the largest crop export, followed by dried lemon. The country's fish stocks hold potential for the economy, but despite a large economic exclusive zone, the fishing sector has remained small-scale and artisanal.

GDP growth is projected to be 2.8% in 2023 and 3.5% in 2024, driven by private consumption and external demand. Inflation is projected to be 4.2% in 2023 and 4.0% in 2024.


Sources: Who Owns Whom sector reports, CIA Factbook, African Development Bank, World Bank, Trading Economics, African Statistical Yearbook and IMF.
Info
| | |
| --- | --- |
| Capital | Mogadishu |
| Currency (Name, Abbreviation, Symbol) | Somali shilling , SOS , So. |
| Area | 637,657 sq km |
| Type of Government | in the process of building a federated parliamentary republic |
| Languages | Somali (official), Arabic (official, according to the Transitional Federal Charter), Italian, English |
| Natural Resources | uranium and largely unexploited reserves of iron ore, tin, gypsum, bauxite, copper, salt, natural gas, likely oil reserves |
| Type of Industry | a few light industries, including sugar refining, textiles, wireless communication |
| Stock Exchange | NONE |
| Stock Exchange Location | - |
| Stock Exchange Founded | - |
| Tax Rate: Corporate | |
| Tax Rate: Individual | |
| Natural Resources | uranium and largely unexploited reserves of iron ore, tin, gypsum, bauxite, copper, salt, natural gas, likely oil reserves |
Latest available information as sourced from:
African Markets
Trading Economics
Economy Watch
The World Fact Book
Company Profile
There is no data available at the moment
Sector Research
There is no data available at the moment
Sector Research
There is no data available at the moment
Top Somalia Reports
The Mining Sector in East Africa
R 1 900.00(ZAR) estimated $ 100.48 (USD)*

The Mining Sector in East Africa
2020
The Mining Sector in East Africa
R 1 900.00(ZAR) estimated $ 100.48 (USD)*

The Mining Sector in East Africa
2018
The Printing Industry in East Africa
R 1 900.00(ZAR) estimated $ 100.48 (USD)*

The Printing Industry in East Africa
2018