South Africa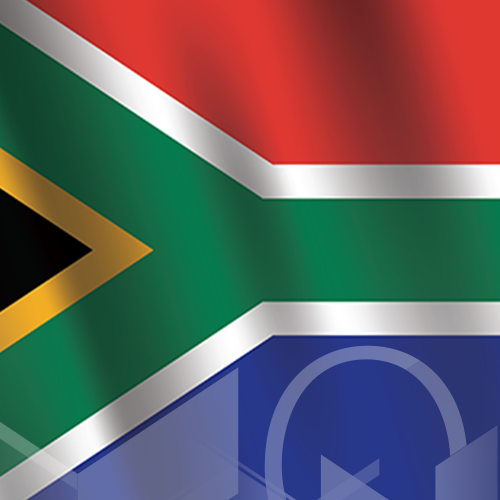 Country Economic Snapshot
2023-03-09
South Africa is based at the southern tip of Africa with and land mass of 1.22 million km² and a coastline of just under 3,000km which is Africa's third largest coastline after Mauritius and Somalia.

It has a GDP of UD$420bn and GDP per capita of US$7,055 with a population of 59.4 million. After the fall of apartheid in the early 1990s, South Africa had its first democratic election in 1994 and it has an independent judiciary, independent media and a vibrant civil society.

After contracting by 0.7% in Q2 2022, the economy rallied in Q3, expanding by 1.6%. The agriculture, finance, transport and manufacturing industries were the main drivers of growth on the supply side of the economy.

The OECD in November 2022 forecast that the South African economy would grow by 1.7% in 2022 and 1.1% in 2023. Treasury in October 2022 forecast GDP growth of 1.9% in 2022 and 1.4% in 2023. Consumer inflation dipped to 7.4% in November 2022, from 7.6% in October 2022 and lower than the 7.8% recorded in July 2022 (the highest level since May 2009 when it hit 8%, reported Stats SA). While unemployment declined by one percentage point to 32.9% in Q3 2022 over the previous quarter, it is still at near-record high levels, having increased from 22.4% in 2008.

South Africa is the third largest African economy behind Nigeria and Egypt. Although mainly mining based, with vast mineral resources and commodities such as platinum, gold, iron ore and coal topping its export basket, the country has world-class manufacturing capabilities in certain industries. Vehicle and machinery exports totalled US$14.8bn in 2020 – almost a fifth of total exports. At 62%, the main contributor to GDP remains the country's services sector.

South Africa has a dual economy with a well-developed banking and financial system, advanced infrastructure, superior IT networks and one of the top exchanges in the world. Its macroeconomic stability and budget transparency are rated highly. As a regional powerhouse, it accounts for about 51% of SADC's output and has a significant footprint in the region in terms of FDI, utilities, telecommunications and retail services. The government has committed itself to stabilise the debt-to-GDP ratio at 87% by 2023-2024, whereafter it is expected to decline.

Port operations in South Africa are controlled by two of state-owned Transnet's divisions, with Transnet National Ports Authority acting as landlord for eight commercial ports, and Transnet Port Terminals responsible for the day-to-day operations at the 16 terminals located at seven ports in Cape Town, Durban, East London, Ngqura, Gqeberha, Richards Bay and Saldanha Bay.

The Airports Company of South Africa (ACSA), majority-owned by the government, is legally and financially autonomous and operates under commercial law. ACSA manages South Africa's nine principal airports: Cape Town International, King Shaka (Durban), OR Tambo (Johannesburg), East London, Dawid Stuurman (Gqeberha), Upington, Bram Fischer (Bloemfontein), Kimberley and George. Lanseria is the only privately-owned international airport providing cargo services and, due to its proximity to OR Tambo, is the only airport offering any competition to ACSA.

In February 2022, the construction industry welcomed President Cyril Ramaphosa's announcement that more than R810bn would be spent on infrastructure investment over the next three years.

The construction industry's total income contracted by around 2% per annum between 2011 and 2021, and according to Trading Economics, the industry contracted by as much as a quarter over three years to R105bn in Q2 2022, from nearly R140bn in Q2 2019.

Sources: Who Owns Whom sector reports, CIA Factbook, African Development Bank, World Bank, Trading Economics, African Statistical Yearbook and IMF.
Info
| | |
| --- | --- |
| Capital | Pretoria |
| Currency (Name, Abbreviation, Symbol) | South African Rand , ZAR , R |
| Area | 1,219,090 sq km |
| Type of Government | presidential republic |
| Languages | IsiZulu (official) 23.82%, IsiXhosa (official) 17.64%, Afrikaans (official) 13.35%, Sepedi (offcial) 9.39%, English (official) 8.2%, Setswana (official) 8.2%, Sesotho (official) 7.93%, Xitsonga (official) 4.44%, siSwati (official) 2.66%, Tshivenda (official) 2.28%, isiNdebele (official) 1.59%, other 0.5% (2001 census) |
| Natural Resources | gold, chromium, antimony, coal, iron ore, manganese, nickel, phosphates, tin, rare earth elements, uranium, gem diamonds, platinum, copper, vanadium, salt, natural gas |
| Type of Industry | mining (world's largest producer of platinum, gold, chromium), automobile assembly, metalworking, machinery, textiles, iron and steel, chemicals, fertilizer, foodstuffs, commercial ship repair |
| Stock Exchange | Johannesburg Stock Exchange 4 Africa Exchange A2X Markets Equity Express Securities Exchange ZAR X |
| Stock Exchange Location | Johannesburg |
| Stock Exchange Founded | JSE - 1887 ZARX - 2016 4AX - 2017 |
| Tax Rate: Corporate | 28% |
| Tax Rate: Individual | 45% |
| Natural Resources | gold, chromium, antimony, coal, iron ore, manganese, nickel, phosphates, tin, rare earth elements, uranium, gem diamonds, platinum, copper, vanadium, salt, natural gas |
Latest available information as sourced from:
African Markets
Trading Economics
Economy Watch
The World Fact Book
Company Profile
!Kheis Local Municipality

Local Authority Activities

91300

//Khara Hais Local Municipality

Local Authority Activities

91300

1 Life Insurance (RF) Ltd

Life Insurance

82110

1 Merchant Place (Pty) Ltd

Real Estate Activities With Own or Rented Property

84110

1 Stop Engineering (Pty) Ltd

Manufacture of Machinery for Mining, Quarrying and Construction

35740

1 Stop Lifemed (Pty) Ltd

Other Health Services

93199

1 Time Airline (Pty) Ltd

Air Transport

73000

1 To 1 Agency of Engagement NPC

Architectural Activities

88212

102 Rivonia Road (Pty) Ltd

Real Estate Activities With Own or Rented Property

84110

107 Fitter Road (Pty) Ltd

Manufacturing of Parts and Accessories for Motor Vehicles

38309

10X Fund Managers(RF) (Pty) Ltd

Activities Auxiliary to Financial Intermediation n.e.c.

83190

10X Investments (Pty) Ltd

Pension Funding

82120

110 Berrange Road (Pty) Ltd

Manufacturing of Parts and Accessories for Motor Vehicles

38309

111 Coetzee Trans CC

Freight Transport by Road

7123

118 Contact Centre (Pty) Ltd

Other Business Activities n.e.c.

88999

120 End Street Property Investments (Pty) Ltd

Real Estate Activities With Own or Rented Property

84110

14 Earls Court CC

Real Estate Activities With Own or Rented Property

84110

14 Twenty One (Pty) Ltd

Business and Management Consultancy Activities

88140

15 On Orange Hotel (Pty) Ltd

Real Estate Activities With Own or Rented Property

84110

16 Kindon Road Properties (Pty) Ltd

Real Estate Activities With Own or Rented Property

84110

169 on Main (Pty) Ltd

Real Estate Activities With Own or Rented Property

84110

180 Degree Digital Print CC

Printing

32510

1st Mate Yacht Services CC

Building and Repairing of Ships and Boats

384

1Stream Managed Technology Solutions (Pty) Ltd

Other Business Activities n.e.c.

88999

1Time Holdings Ltd

Air Transport

73000

2 Degrees Properties (Pty) Ltd

Real Estate Activities With Own or Rented Property

84110

2010 FIFA World Cup Ticketing (Pty) Ltd

Sporting Activities

96410

21st Century Life (Pty) Ltd

Funeral and Related Activities

99030

24 Bit Games (Pty) Ltd

Manufacture of Games and Toys

39240

24-7 Industrial Door and Automations CC

Other Structural Metal Products; e.g. Metal Doors, Windows & Gates.

35419

24Com Online Studio (Pty) Ltd

Other Business Activities n.e.c.

88999

27Four Investment Managers (Pty) Ltd

Pension Funding

82120

27Four Life Ltd

Life Insurance

82110

28 Degrees South Capital (Pty) Ltd

Security Dealing Activities

83120

2C Solutions (Pty) Ltd

Manufacture of Insulated Wire and Cable

36300

2C Telecoms (Pty) Ltd

Office Machinery and Equipment Including Computers

61501

2Cana Solutions (Pty) Ltd

Computer & Related Activities

86

2Engage (Pty) Ltd

Business and Management Consultancy Activities

88140

2Identify (Pty) Ltd

Computer & Related Activities

86

3 Merchant Place (Pty) Ltd

Real Estate Activities With Own or Rented Property

84110

302 Spur Road Bealieu Midrand CC

Real Estate Activities With Own or Rented Property

84110

312 Halfway House Ext 13 Investments (Pty) Ltd

Other Financial Intermediation n.e.c.

81990

314 Halfway House Ext 13 Investments (Pty) Ltd

Other Financial Intermediation n.e.c.

81990

315 Halfway House Ext 13 Investments (Pty) Ltd

Other Financial Intermediation n.e.c.

81990

316 Halfway House Ext 13 Investments (Pty) Ltd

Other Financial Intermediation n.e.c.

81990

317 Halfway House Ext 13 Investments (Pty) Ltd

Other Financial Intermediation n.e.c.

81990

318 Halfway House Ext 13 Investments (Pty) Ltd

Other Financial Intermediation n.e.c.

81990

32 Kloof Road (Pty) Ltd

Real Estate Activities With Own or Rented Property

84110

320 Halfway House Ext 13 Investments (Pty) Ltd

Other Financial Intermediation n.e.c.

81990

321 Halfway House Ext 13 Investments (Pty) Ltd

Other Financial Intermediation n.e.c.

81990

360 Degrees Travel (Pty) Ltd

Travel Agencies and Related Activities

74140

360ne Investments (Pty) Ltd

Pension Funding

82120

360Plus (Pty) Ltd

Other Insurance n.e.c., Including Direct & Travel Insurance

82190

365 Digital Publishing (Pty) Ltd

Radio & Television Activities

96130

36ONE Asset Management (Pty) Ltd

Pension Funding

82120

3D Marketing (Pty) Ltd

Sales by Commission Agents

61101

3D Tactical Systems (Pty) Ltd

Manufacture of Aircraft and Spacecraft

38600

3G Mobile (Pty) Ltd

Telecommunications

75200

3M South Africa (Pty) Ltd

Retail Trade In Reading Matter And Stationery

62391

3Sixty Health (Pty) Ltd

Medical Aid Funding

82130

3Sixty Life Ltd

Life Insurance

82110

3XL Apparel (Pty) Ltd

Wholesale Trade in Textiles, Clothing and Footwear

61310

4 D Trading (Pty) Ltd

Other Financial Intermediation n.e.c.

81990

4 The Best (Pty) Ltd

Other Financial Intermediation n.e.c.

81990

41-42 Bartlett (Pty) Ltd

Real Estate Activities With Own or Rented Property

84110

43 Air School (Pty) Ltd

Other Educational Services - Own Account Teachers, Motor Vehicle Driving Schools/Tutors & Music, Dancing & Other Art Schools, etc.

92009

4Arrows Mining and Engineering (Pty) Ltd

Stone Quarrying, Clay & Sandpits

251

4CIT Software Solutions (Pty) Ltd

Computer & Related Activities

86

4Di Group (Pty) Ltd

Other Financial Intermediation n.e.c.

81990

4Racing (Pty) Ltd

Other Recreational Activities

96490

4th Dimension Technology CC

Computer & Related Activities

86

4th Dimension Training Consultants (Pty) Ltd

Education by Correspondence and Private Vocational Colleges

92008

5 Ounces (Pty) Ltd

Publishing of Newspapers, Journals and Periodicals

32420

507 Industrial (Pty) Ltd

Real Estate Activities With Own or Rented Property

84110

51 Denoon Drive CC

Repair, Servicing and Installation of Household and Personal Appliances

62602

52 Rigger Road (Pty) Ltd

Manufacturing of Parts and Accessories for Motor Vehicles

38309

58Fleet (Pty) Ltd

Other Passenger Transport, Including The Renting of Passenger Motor Vehicles With Drivers

71229

5one Marketing (SA) (Pty) Ltd

Computer & Related Activities

86

600SA Holdings (Pty) Ltd

Manufacture of Lifting and Handling Equipment

35650

7 Alp Investments (Pty) Ltd

Mining of Diamonds

25200

7 Trees Clothing (Pty) Ltd

Manufacture of Wearing Apparel, Except Fur Apparel

3140

7Across South Africa (Pty) Ltd

Hotels, Camping Sites & Other Provision of Short-Stay Accommodation

6410

8 Ink Media (Pty) Ltd

Publishing of Newspapers, Journals and Periodicals

32420

911 Rapid Response (Pty) Ltd

Computer & Related Activities

86

98 Degrees Financial Services 2 (Pty) Ltd

Other Credit Granting

81920
Sector Research
| CompanyName | Stock Exchange | Listed Date | Ticker Code | Country | Status |
| --- | --- | --- | --- | --- | --- |
| 4Sight Holdings Ltd | Johannesburg Stock Exchange | 2017-10-19 | 4SI | South Africa | Active |
| Absa Group Ltd | Johannesburg Stock Exchange | 1986-12-03 | ABG | South Africa | Active |
| Accelerate Property Fund Ltd | Johannesburg Stock Exchange | 2013-12-12 | APF | South Africa | Active |
| Acsion Ltd | Johannesburg Stock Exchange | 2014-12-09 | ACS | South Africa | Active |
| Adcock Ingram Holdings Ltd | Johannesburg Stock Exchange | 2008-08-25 | AIP | South Africa | Active |
| Adcorp Holdings Ltd | Johannesburg Stock Exchange | 1987-01-01 | ADR | South Africa | Active |
| ADvTECH Ltd | Johannesburg Stock Exchange | 1997-11-20 | ADH | South Africa | Active |
| AECI Ltd | Johannesburg Stock Exchange | 1966-01-01 | AFE | South Africa | Active |
| Afine Investments Ltd | Johannesburg Stock Exchange | 2021-12-09 | ANI | South Africa | Active |
| African and Overseas Enterprises Ltd | Johannesburg Stock Exchange | 1948-01-01 | AOO | South Africa | Active |
| African Dawn Capital Ltd | Johannesburg Stock Exchange | 1999-02-18 | ADW | South Africa | Active |
| African Equity Empowerment Investments Ltd | Johannesburg Stock Exchange | 1999-05-03 | AEE | South Africa | Active |
| African Media Entertainment Ltd | Johannesburg Stock Exchange | 1997-12-15 | AME | South Africa | Active |
| African Rainbow Capital Investments Ltd | Johannesburg Stock Exchange | 2017-09-07 | AIL | South Africa | Active |
| African Rainbow Minerals Ltd | Johannesburg Stock Exchange | 1988-01-01 | ARI | South Africa | Active |
| Afrimat Ltd | Johannesburg Stock Exchange | 2006-11-07 | AFT | South Africa | Active |
| Afristrat Investment Holdings Ltd | Johannesburg Stock Exchange | 1998-08-07 | ATI | South Africa | Suspended |
| Afrocentric Investment Corporation Ltd | Johannesburg Stock Exchange | 2006-05-19 | ACT | South Africa | Active |
| AH-Vest Ltd | Johannesburg Stock Exchange | 1998-12-21 | AHL | South Africa | Active |
| Alexander Forbes Group Holdings Ltd | Johannesburg Stock Exchange | 2014-07-24 | AFH | South Africa | Active |
| Altron Ltd | Johannesburg Stock Exchange | 1958-01-01 | AEL | South Africa | Active |
| Altvest Capital Ltd | Cape Town Stock Exchange | 2022-05-05 | 4AAVC | South Africa | Active |
| Anglo American Platinum Ltd | Johannesburg Stock Exchange | 1977-01-01 | AMS | South Africa | Active |
| AngloGold Ashanti PLC | Johannesburg Stock Exchange | 2023-09-20 | ANG | South Africa | Active |
| ArcelorMittal South Africa Ltd | Johannesburg Stock Exchange | 1989-11-08 | ACL | South Africa | Active |
| aReit Prop Ltd | Johannesburg Stock Exchange | 2022-03-01 | APO | South Africa | Active |
| Argent Industrial Ltd | Johannesburg Stock Exchange | 1994-11-24 | ART | South Africa | Active |
| Ascendis Health Ltd | Johannesburg Stock Exchange | 2013-11-22 | ASC | South Africa | Active |
| Aspen Pharmacare Holdings Ltd | Johannesburg Stock Exchange | 1987-01-01 | APN | South Africa | Active |
| Assupol Holdings Ltd | Cape Town Stock Exchange | 2018-06-13 | 4AASP | South Africa | Active |
| Astral Foods Ltd | Johannesburg Stock Exchange | 2001-04-09 | ARL | South Africa | Active |
| Attacq Ltd | Johannesburg Stock Exchange | 2013-10-14 | ATT | South Africa | Active |
| Aveng Ltd | Johannesburg Stock Exchange | 1999-07-05 | AEG | South Africa | Active |
| AVI Ltd | Johannesburg Stock Exchange | 1944-01-01 | AVI | South Africa | Active |
| AYO Technology Solutions Ltd | Johannesburg Stock Exchange | 2017-12-21 | AYO | South Africa | Active |
| Balwin Properties Ltd | Johannesburg Stock Exchange | 2015-10-15 | BWN | South Africa | Active |
| Barloworld Ltd | Johannesburg Stock Exchange | 1941-01-01 | BAW | South Africa | Active |
| Basil Read Holdings Ltd | Johannesburg Stock Exchange | 1987-01-01 | BSR | South Africa | Suspended |
| Bell Equipment Ltd | Johannesburg Stock Exchange | 1995-05-24 | BEL | South Africa | Active |
| Bid Corporation Ltd | Johannesburg Stock Exchange | 2016-05-30 | BID | South Africa | Active |
| Bidvest Group Ltd (The) | Johannesburg Stock Exchange | 1954-01-01 | BVT | South Africa | Active |
| BKB Ltd | Cape Town Stock Exchange | 2022-03-10 | 4ABKB | South Africa | Active |
| Blue Label Telecoms Ltd | Johannesburg Stock Exchange | 2007-11-14 | BLU | South Africa | Active |
| Bowler Metcalf Ltd | Johannesburg Stock Exchange | 1987-01-01 | BCF | South Africa | Active |
| Brait PLC | Johannesburg Stock Exchange | 1998-01-01 | BAT | South Africa | Active |
| Brikor Ltd | Johannesburg Stock Exchange | 2007-08-07 | BIK | South Africa | Active |
| Brimstone Investment Corporation Ltd | Johannesburg Stock Exchange | 1998-07-08 | BRT | South Africa | Active |
| British American Tobacco P L C (Incorporated in England and Wales) | Johannesburg Stock Exchange | 2008-10-28 | BTI | South Africa | Active |
| Buka Investments Ltd | Johannesburg Stock Exchange | 2007-08-21 | BKI | South Africa | Active |
| Burstone Group Ltd | Johannesburg Stock Exchange | 2011-04-14 | BTN | South Africa | Active |
| Bytes Technology Group PLC | Johannesburg Stock Exchange | 2020-12-17 | BYI | South Africa | Active |
| CAFCA Ltd | Johannesburg Stock Exchange | 1946-01-01 | CAC | South Africa | Active |
| Calgro M3 Holdings Ltd | Johannesburg Stock Exchange | 2007-11-16 | CGR | South Africa | Active |
| Capital Appreciation Ltd | Johannesburg Stock Exchange | 2015-10-16 | CTA | South Africa | Active |
| Capitec Bank Holdings Ltd | Johannesburg Stock Exchange | 2002-02-18 | CPI | South Africa | Active |
| Cashbuild Ltd | Johannesburg Stock Exchange | 1986-01-01 | CSB | South Africa | Active |
| Castleview Property Fund Ltd | Johannesburg Stock Exchange | 2017-12-20 | CVW | South Africa | Active |
| Caxton and CTP Publishers and Printers Ltd | Johannesburg Stock Exchange | 1948-01-01 | CAT | South Africa | Active |
| Chrometco Ltd | Johannesburg Stock Exchange | 2005-08-12 | CMO | South Africa | Suspended |
| City Lodge Hotels Ltd | Johannesburg Stock Exchange | 1992-11-18 | CLH | South Africa | Active |
| Clicks Group Ltd | Johannesburg Stock Exchange | 1996-02-26 | CLS | South Africa | Active |
| Clientele Ltd | Johannesburg Stock Exchange | 2008-05-19 | CLI | South Africa | Active |
| Cognition Holdings Ltd | Johannesburg Stock Exchange | 1999-04-22 | CGN | South Africa | Active |
| Collins Property Group Ltd | Johannesburg Stock Exchange | 2000-11-06 | CPP | South Africa | Active |
| Combined Motor Holdings Ltd | Johannesburg Stock Exchange | 1987-01-01 | CMH | South Africa | Active |
| Compagnie Financiere Richemont S.A. | Johannesburg Stock Exchange | 1988-01-01 | CFR | South Africa | Active |
| Conduit Capital Ltd | Johannesburg Stock Exchange | 1999-03-03 | CND | South Africa | Suspended |
| Copper 360 Ltd | Johannesburg Stock Exchange | 2023-04-21 | CPR | South Africa | Active |
| Coronation Fund Managers Ltd | Johannesburg Stock Exchange | 2003-06-13 | CML | South Africa | Active |
| Crookes Brothers Ltd | Johannesburg Stock Exchange | 1948-01-01 | CKS | South Africa | Active |
| Curro Holdings Ltd | Johannesburg Stock Exchange | 2011-06-02 | COH | South Africa | Active |
| Datatec Ltd | Johannesburg Stock Exchange | 1994-12-12 | DTC | South Africa | Active |
| Delta Property Fund Ltd | Johannesburg Stock Exchange | 2012-11-02 | DLT | South Africa | Active |
| Deneb Investments Ltd | Johannesburg Stock Exchange | 2014-12-01 | DNB | South Africa | Active |
| Dipula Income Fund Ltd | Johannesburg Stock Exchange | 2011-08-17 | DIB | South Africa | Active |
| Dis-Chem Pharmacies Ltd | Johannesburg Stock Exchange | 2016-11-18 | DCP | South Africa | Active |
| Discovery Ltd | Johannesburg Stock Exchange | 1999-10-21 | DSY | South Africa | Active |
| DRDGold Ltd | Johannesburg Stock Exchange | 1895-01-01 | DRD | South Africa | Active |
| E Media Holdings Ltd | Johannesburg Stock Exchange | 1968-01-01 | EMH | South Africa | Active |
| Eastern Platinum Ltd Incorporated in Canada | Johannesburg Stock Exchange | 2007-05-21 | EPS | South Africa | Active |
| Efora Energy Ltd | Johannesburg Stock Exchange | 1994-10-19 | EEL | South Africa | Suspended |
| Ellies Holdings Ltd | Johannesburg Stock Exchange | 2007-09-05 | ELI | South Africa | Active |
| Emira Property Fund Ltd | Johannesburg Stock Exchange | 2015-07-06 | EMI | South Africa | Active |
| enX Group Ltd | Johannesburg Stock Exchange | 2007-02-01 | ENX | South Africa | Active |
| EOH Holdings Ltd | Johannesburg Stock Exchange | 1998-08-14 | EOH | South Africa | Active |
| EPE Capital Partners Ltd | Johannesburg Stock Exchange | 2016-08-05 | EPE | South Africa | Active |
| Equites Property Fund Ltd | Johannesburg Stock Exchange | 2014-06-18 | EQU | South Africa | Active |
| Europa Metals Ltd | Johannesburg Stock Exchange | 2011-11-11 | EUZ | South Africa | Active |
| Exemplar REITail Ltd | Johannesburg Stock Exchange | 2018-06-12 | EXP | South Africa | Active |
| Exxaro Resources Ltd | Johannesburg Stock Exchange | 2001-11-26 | EXX | South Africa | Active |
| Fairvest Ltd | Johannesburg Stock Exchange | 2011-12-14 | FTA | South Africa | Active |
| Famous Brands Ltd | Johannesburg Stock Exchange | 1994-11-09 | FBR | South Africa | Active |
| Finbond Group Ltd | Johannesburg Stock Exchange | 2007-06-15 | FGL | South Africa | Active |
| FirstRand Ltd | Johannesburg Stock Exchange | 1998-05-28 | FSR | South Africa | Active |
| Fortress Real Estate Investments Ltd | Johannesburg Stock Exchange | 2009-10-22 | FFA | South Africa | Active |
| Foschini Group Ltd (The) | Johannesburg Stock Exchange | 1941-01-01 | TFG | South Africa | Active |
| Frontier Transport Holdings Ltd | Johannesburg Stock Exchange | 2018-04-24 | FTH | South Africa | Active |
| Gaia Fibonacci Fibre REIT 1 Ltd | Cape Town Stock Exchange | 2021-12-10 | 4AGFR1O | South Africa | Active |
| GAIA Renewables 1 Ltd | Cape Town Stock Exchange | 2020-10-22 | 4AGR1O | South Africa | Active |
| Gemfields Group Ltd | Johannesburg Stock Exchange | 2008-08-20 | GML | South Africa | Active |
| Glencore PLC | Johannesburg Stock Exchange | 2013-11-13 | GLN | South Africa | Active |
| Gold Fields Ltd | Johannesburg Stock Exchange | 1998-01-01 | GFI | South Africa | Active |
| Grand Parade Investments Ltd | Johannesburg Stock Exchange | 2008-06-06 | GPL | South Africa | Active |
| Grindrod Ltd | Johannesburg Stock Exchange | 1986-01-01 | GND | South Africa | Active |
| Growthpoint Properties Ltd | Johannesburg Stock Exchange | 1987-11-01 | GRT | South Africa | Active |
| Harmony Gold Mining Company Ltd | Johannesburg Stock Exchange | 1951-01-01 | HAR | South Africa | Active |
| Heartwood Properties Ltd | Cape Town Stock Exchange | 2018-03-20 | 4AHWP | South Africa | Active |
| Heriot REIT Ltd | Johannesburg Stock Exchange | 2017-07-24 | HET | South Africa | Active |
| HomeChoice International PLC | Johannesburg Stock Exchange | 2014-12-04 | HIL | South Africa | Active |
| Hosken Consolidated Investments Ltd | Johannesburg Stock Exchange | 1973-00-00 | HCI | South Africa | Active |
| Hudaco Industries Ltd | Johannesburg Stock Exchange | 1985-01-01 | HDC | South Africa | Active |
| Huge Group Ltd | Johannesburg Stock Exchange | 2007-08-08 | HUG | South Africa | Active |
| Hulamin Ltd | Johannesburg Stock Exchange | 2007-06-25 | HLM | South Africa | Active |
| Hyprop Investments Ltd | Johannesburg Stock Exchange | 1988-01-01 | HYP | South Africa | Active |
| iHealthcare Group Holdings Ltd | Cape Town Stock Exchange | 2019-12-13 | 4AIHGH | South Africa | Active |
| Impala Platinum Holdings Ltd | Johannesburg Stock Exchange | 1973-01-01 | IMP | South Africa | Active |
| Insimbi Industrial Holdings Ltd | Johannesburg Stock Exchange | 2008-03-14 | ISB | South Africa | Active |
| Investec PLC | Johannesburg Stock Exchange | 2002-07-29 | INP | South Africa | Active |
| Invicta Holdings Ltd | Johannesburg Stock Exchange | 1987-01-01 | IVT | South Africa | Active |
| ISA Holdings Ltd | Johannesburg Stock Exchange | 1998-12-15 | ISA | South Africa | Active |
| Italtile Ltd | Johannesburg Stock Exchange | 1988-08-01 | ITE | South Africa | Active |
| Jasco Electronics Holdings Ltd | Johannesburg Stock Exchange | 1987-01-01 | JSC | South Africa | Suspended |
| JSE Ltd | Johannesburg Stock Exchange | 2006-06-05 | JSE | South Africa | Active |
| Jubilee Metals Group PLC | Johannesburg Stock Exchange | 2006-12-07 | JBL | South Africa | Active |
| KAL Group Ltd | Johannesburg Stock Exchange | 2017-06-26 | KAL | South Africa | Active |
| KAP Ltd | Johannesburg Stock Exchange | 1994-12-13 | KAP | South Africa | Active |
| Kibo Energy PLC | Johannesburg Stock Exchange | 2011-05-30 | KBO | South Africa | Active |
| Kumba Iron Ore Ltd | Johannesburg Stock Exchange | 2006-11-20 | KIO | South Africa | Active |
| Labat Africa Ltd | Johannesburg Stock Exchange | 1999-06-14 | LAB | South Africa | Active |
| Lesaka Technologies Inc | Johannesburg Stock Exchange | 2008-10-08 | LSK | South Africa | Active |
| Lewis Group Ltd | Johannesburg Stock Exchange | 2004-10-04 | LEW | South Africa | Active |
| Libstar Holdings Ltd | Johannesburg Stock Exchange | 2018-05-09 | LBR | South Africa | Active |
| Life Healthcare Group Holdings Ltd | Johannesburg Stock Exchange | 2010-06-10 | LHC | South Africa | Active |
| Lighthouse Properties PLC | Johannesburg Stock Exchange | 2015-11-27 | LTE | South Africa | Active |
| London Finance & Investment Group PLC | Johannesburg Stock Exchange | 1933-07-11 | LNF | South Africa | Active |
| Mahube Infrastructure Ltd | Johannesburg Stock Exchange | 2015-11-12 | MHB | South Africa | Active |
| Mantengu Mining Ltd | Johannesburg Stock Exchange | 2012-06-25 | MTU | South Africa | Active |
| Marshall Monteagle PLC (Incorporated in Jersey) | Johannesburg Stock Exchange | 1982-01-01 | MMP | South Africa | Active |
| MAS PLC | Johannesburg Stock Exchange | 2009-08-31 | MSP | South Africa | Active |
| Master Drilling Group Ltd | Johannesburg Stock Exchange | 2012-12-20 | MDI | South Africa | Active |
| MC Mining Ltd | Johannesburg Stock Exchange | 2006-11-30 | MCZ | South Africa | Active |
| Merafe Resources Ltd | Johannesburg Stock Exchange | 1988-01-01 | MRF | South Africa | Active |
| Metair Investments Ltd | Johannesburg Stock Exchange | 1948-01-01 | MTA | South Africa | Active |
| Metrofile Holdings Ltd | Johannesburg Stock Exchange | 1995-06-26 | MFL | South Africa | Active |
| MiX Telematics Ltd | Johannesburg Stock Exchange | 2007-11-12 | MIX | South Africa | Active |
| Momentum Metropolitan Holdings Ltd | Johannesburg Stock Exchange | 2001-09-21 | MTM | South Africa | Active |
| Mondi PLC | Johannesburg Stock Exchange | 2007-07-03 | MNP | South Africa | Active |
| Motus Holdings Ltd | Johannesburg Stock Exchange | 2018-11-22 | MTH | South Africa | Active |
| Mpact Ltd | Johannesburg Stock Exchange | 2011-07-11 | MPT | South Africa | Active |
| Mr Price Group Ltd | Johannesburg Stock Exchange | 1952-01-01 | MRP | South Africa | Active |
| MTN Group Ltd | Johannesburg Stock Exchange | 1995-08-14 | MTN | South Africa | Active |
| MTN Zakhele Futhi (RF) Ltd | Johannesburg Stock Exchange | 2019-11-25 | MTNZF | South Africa | Active |
| MultiChoice Group Ltd | Johannesburg Stock Exchange | 2019-02-27 | MCG | South Africa | Active |
| Murray and Roberts Holdings Ltd | Johannesburg Stock Exchange | 1948-01-01 | MUR | South Africa | Active |
| Mustek Ltd | Johannesburg Stock Exchange | 1997-04-03 | MST | South Africa | Active |
| Nampak Ltd | Johannesburg Stock Exchange | 1969-01-01 | NPK | South Africa | Active |
| Naspers Ltd | Johannesburg Stock Exchange | 1994-09-12 | NPN | South Africa | Active |
| Nedbank Group Ltd | Johannesburg Stock Exchange | 1969-01-01 | NED | South Africa | Active |
| NEPI Rockcastle N.V. | Johannesburg Stock Exchange | 2017-07-12 | NRP | South Africa | Active |
| Netcare Ltd | Johannesburg Stock Exchange | 1996-12-04 | NTC | South Africa | Active |
| Newpark REIT Ltd | Johannesburg Stock Exchange | 2016-02-03 | NRL | South Africa | Active |
| Nictus Ltd | Johannesburg Stock Exchange | 1969-01-01 | NCS | South Africa | Active |
| Ninety One Ltd | Johannesburg Stock Exchange | 2020-03-16 | NY1 | South Africa | Active |
| Northam Platinum Holdings Ltd | Johannesburg Stock Exchange | 2021-09-08 | NPH | South Africa | Active |
| Northchester (RF) Ltd | Equity Express Securities Exchange | 2022-12-28 | NCR | South Africa | Active |
| Novus Holdings Ltd | Johannesburg Stock Exchange | 2015-03-31 | NVS | South Africa | Active |
| Nu-World Holdings Ltd | Johannesburg Stock Exchange | 1987-01-01 | NWL | South Africa | Active |
| NWK Beherend Ltd | Cape Town Stock Exchange | 2017-09-28 | 4ANWKH | South Africa | Active |
| Oando PLC | Johannesburg Stock Exchange | 2005-11-25 | OAO | South Africa | Active |
| Oasis Crescent Property Fund | Johannesburg Stock Exchange | 2005-11-23 | OAS | South Africa | Active |
| Oceana Group Ltd | Johannesburg Stock Exchange | 1947-01-01 | OCE | South Africa | Active |
| Octodec Investments Ltd | Johannesburg Stock Exchange | 1990-09-20 | OCT | South Africa | Active |
| Old Mutual Ltd | Johannesburg Stock Exchange | 2018-06-26 | OMU | South Africa | Active |
| Omnia Holdings Ltd | Johannesburg Stock Exchange | 1980-01-01 | OMN | South Africa | Active |
| OUTsurance Group Ltd | Johannesburg Stock Exchange | 2011-03-07 | OUT | South Africa | Active |
| Pan African Resources PLC | Johannesburg Stock Exchange | 2007-07-31 | PAN | South Africa | Active |
| PBT Group Ltd | Johannesburg Stock Exchange | 1936-01-01 | PBG | South Africa | Active |
| Pembury Lifestyle Group Ltd | Johannesburg Stock Exchange | 2017-03-31 | PEM | South Africa | Suspended |
| Pepkor Holdings Ltd | Johannesburg Stock Exchange | 2017-09-20 | PPH | South Africa | Active |
| Phuthuma Nathi Investments (RF) Ltd | Equity Express Securities Exchange | | EXPN | South Africa | Active |
| Pick n Pay Stores Ltd | Johannesburg Stock Exchange | 1968-01-01 | PIK | South Africa | Active |
| PPC Ltd | Johannesburg Stock Exchange | 1910-01-01 | PPC | South Africa | Active |
| Premier Group Ltd | Johannesburg Stock Exchange | 2023-03-24 | PMR | South Africa | Active |
| Primeserv Group Ltd | Johannesburg Stock Exchange | 1998-04-29 | PMV | South Africa | Active |
| Prosus N.V. | Johannesburg Stock Exchange | 2019-09-11 | PRX | South Africa | Active |
| PSG Financial Services Ltd | Johannesburg Stock Exchange | 2014-06-18 | KST | South Africa | Active |
| PSV Holdings Ltd | Johannesburg Stock Exchange | 2006-04-21 | PSV | South Africa | Suspended |
| Purple Group Ltd | Johannesburg Stock Exchange | 1998-11-18 | PPE | South Africa | Active |
| Putprop Ltd | Johannesburg Stock Exchange | 1988-07-04 | PPR | South Africa | Active |
| Quantum foods Holdings Ltd | Johannesburg Stock Exchange | 2014-10-06 | QFH | South Africa | Active |
| Randgold and Exploration Company Ltd | Johannesburg Stock Exchange | 2010-10-04 | RNG | South Africa | Active |
| Raubex Group Ltd | Johannesburg Stock Exchange | 2007-03-20 | RBX | South Africa | Active |
| RCL Foods Ltd | Johannesburg Stock Exchange | 1989-06-15 | RCL | South Africa | Active |
| Rebosis Property Fund Ltd | Johannesburg Stock Exchange | 2011-05-17 | REB | South Africa | Suspended |
| RECM and Calibre Ltd | Johannesburg Stock Exchange | 2010-06-08 | RACP | South Africa | Active |
| Redefine Properties Ltd | Johannesburg Stock Exchange | 2000-02-23 | RDF | South Africa | Active |
| Reinet Investments S.C.A. | Johannesburg Stock Exchange | 2008-10-10 | RNI | South Africa | Active |
| Remgro Ltd | Johannesburg Stock Exchange | 2000-09-26 | REM | South Africa | Active |
| Renergen Ltd | Johannesburg Stock Exchange | 2015-06-09 | REN | South Africa | Active |
| Resilient REIT Ltd | Johannesburg Stock Exchange | 2002-12-06 | RES | South Africa | Active |
| Reunert Ltd | Johannesburg Stock Exchange | 1948-01-01 | RLO | South Africa | Active |
| Rex Trueform Group Ltd | Johannesburg Stock Exchange | 1945-01-01 | RTO | South Africa | Active |
| RFG Holdings Ltd | Johannesburg Stock Exchange | 2014-10-02 | RFG | South Africa | Active |
| RH Bophelo Ltd | Johannesburg Stock Exchange | 2017-07-12 | RHB | South Africa | Active |
| RMB Holdings Ltd | Johannesburg Stock Exchange | 1992-11-25 | RMH | South Africa | Active |
| Runway Property Group Ltd | Cape Town Stock Exchange | | ZXRPG | South Africa | Active |
| SA Corporate Real Estate Ltd | Johannesburg Stock Exchange | 2015-06-29 | SAC | South Africa | Active |
| SAB Zenzele Kabili Holdings (RF) Ltd | Johannesburg Stock Exchange | 2021-05-28 | SZK | South Africa | Active |
| Sable Exploration and Mining Ltd | Johannesburg Stock Exchange | 2012-11-23 | SXM | South Africa | Active |
| Sabvest Capital Ltd | Johannesburg Stock Exchange | 2020-05-13 | SBP | South Africa | Active |
| Safari Investments (RSA) Ltd | Johannesburg Stock Exchange | 2014-04-07 | SAR | South Africa | Active |
| Salungano Group Ltd | Johannesburg Stock Exchange | 2005-07-20 | SLG | South Africa | Suspended |
| Sanlam Ltd | Johannesburg Stock Exchange | 1998-11-30 | SLM | South Africa | Active |
| Santam Ltd | Johannesburg Stock Exchange | 1964-01-01 | SNT | South Africa | Active |
| Santova Ltd | Johannesburg Stock Exchange | 2002-03-28 | SNV | South Africa | Active |
| Sappi Ltd | Johannesburg Stock Exchange | 1937-01-01 | SAP | South Africa | Active |
| Sasfin Holdings Ltd | Johannesburg Stock Exchange | 1987-01-01 | SFN | South Africa | Active |
| Sasol Ltd | Johannesburg Stock Exchange | 1979-01-01 | SOL | South Africa | Active |
| Sea Harvest Group Ltd | Johannesburg Stock Exchange | 2017-03-23 | SHG | South Africa | Active |
| Sebata Holdings Ltd | Johannesburg Stock Exchange | 1998-08-25 | SEB | South Africa | Active |
| Sephaku Holdings Ltd | Johannesburg Stock Exchange | 2009-08-21 | SEP | South Africa | Active |
| Shaftesbury Capital PLC | Johannesburg Stock Exchange | 2010-05-10 | SHC | South Africa | Active |
| Shoprite Holdings Ltd | Johannesburg Stock Exchange | 1936-01-01 | SHP | South Africa | Active |
| Sibanye Stillwater Ltd | Johannesburg Stock Exchange | 2020-02-19 | SSW | South Africa | Active |
| Sirius Real Estate Ltd | Johannesburg Stock Exchange | 2014-12-05 | SRE | South Africa | Active |
| Soapstone Investment Ltd | Johannesburg Stock Exchange | 2013-06-26 | DMCCB | South Africa | Active |
| South Ocean Holdings Ltd | Johannesburg Stock Exchange | 2007-02-28 | SOH | South Africa | Active |
| South32 Ltd | Johannesburg Stock Exchange | 2015-05-18 | S32 | South Africa | Active |
| Southern Sun Ltd | Johannesburg Stock Exchange | 2019-06-12 | SSU | South Africa | Active |
| SPAR Group Ltd (The) | Johannesburg Stock Exchange | 2004-10-18 | SPP | South Africa | Active |
| Spear REIT Ltd | Johannesburg Stock Exchange | 2016-11-11 | SEA | South Africa | Active |
| Spur Corporation Ltd | Johannesburg Stock Exchange | 1999-11-29 | SUR | South Africa | Active |
| Stadio Holdings Ltd | Johannesburg Stock Exchange | 2017-10-03 | SDO | South Africa | Active |
| Standard Bank Group Ltd | Johannesburg Stock Exchange | 1970-01-01 | SBK | South Africa | Active |
| Stefanutti Stocks Holdings Ltd | Johannesburg Stock Exchange | 2007-08-03 | SSK | South Africa | Active |
| Stor-Age Property REIT Ltd | Johannesburg Stock Exchange | 2015-11-16 | SSS | South Africa | Active |
| Sun International Ltd | Johannesburg Stock Exchange | 1984-01-01 | SUI | South Africa | Active |
| Super Group Ltd | Johannesburg Stock Exchange | 1996-01-01 | SPG | South Africa | Active |
| Sygnia Ltd | Johannesburg Stock Exchange | 2015-10-14 | SYG | South Africa | Active |
| Telemasters Holdingsc Ltd | Johannesburg Stock Exchange | 2007-03-12 | TLM | South Africa | Active |
| Telkom SA SOC Ltd | Johannesburg Stock Exchange | 2003-03-04 | TKG | South Africa | Active |
| Texton Property Fund Ltd | Johannesburg Stock Exchange | 2011-08-11 | TEX | South Africa | Active |
| Tharisa PLC | Johannesburg Stock Exchange | 2014-04-10 | THA | South Africa | Active |
| Thungela Resources Ltd | Johannesburg Stock Exchange | 2021-06-07 | TGA | South Africa | Active |
| Tiger Brands Ltd | Johannesburg Stock Exchange | 1944-01-01 | TBS | South Africa | Active |
| Tongaat Hulett Ltd | Johannesburg Stock Exchange | 1952-01-01 | TON | South Africa | Suspended |
| Transaction Capital Ltd | Johannesburg Stock Exchange | 2012-06-07 | TCP | South Africa | Active |
| Transformational Investment Portfolio One Ltd | Cape Town Stock Exchange | | ZXTIP | South Africa | Active |
| Transpaco Ltd | Johannesburg Stock Exchange | 1987-01-01 | TPC | South Africa | Active |
| Trellidor Holdings Ltd | Johannesburg Stock Exchange | 2015-10-28 | TRL | South Africa | Active |
| Trematon Capital Investments Ltd | Johannesburg Stock Exchange | 1997-11-20 | TMT | South Africa | Active |
| Trencor Ltd | Johannesburg Stock Exchange | 1955-09-28 | TRE | South Africa | Active |
| Trustco Group Holdings Ltd | Johannesburg Stock Exchange | 2009-02-19 | TTO | South Africa | Active |
| Truworths International Ltd | Johannesburg Stock Exchange | 1998-05-11 | TRU | South Africa | Active |
| Tsogo Sun Ltd | Johannesburg Stock Exchange | 1994-01-01 | TSG | South Africa | Active |
| TWK Investments Ltd | A2X Markets | 2021-11-30 | TWI | South Africa | Active |
| Ukhamba Holdings (Pty) Ltd | Equity Express Securities Exchange | 2017-12-08 | EXUKH | South Africa | Active |
| Union Atlantic Minerals Ltd | Johannesburg Stock Exchange | 2005-12-19 | UAT | South Africa | Active |
| Visual International Holdings Ltd | Johannesburg Stock Exchange | 2014-05-23 | VIS | South Africa | Active |
| Vodacom Group Ltd | Johannesburg Stock Exchange | 2009-05-18 | VOD | South Africa | Active |
| Vukile Property Fund Ltd | Johannesburg Stock Exchange | 2004-06-24 | VKE | South Africa | Active |
| Vunani Capital Partners Ltd | Equity Express Securities Exchange | 2021-06-15 | VCP | South Africa | Active |
| Vunani Ltd | Johannesburg Stock Exchange | 2007-11-27 | VUN | South Africa | Active |
| W G Wearne Ltd | Johannesburg Stock Exchange | 2006-02-21 | WEA | South Africa | Suspended |
| Wesizwe Platinum Ltd | Johannesburg Stock Exchange | 2005-12-21 | WEZ | South Africa | Active |
| Wilson Bayly Holmes-Ovcon Ltd | Johannesburg Stock Exchange | 1995-00-00 | WBO | South Africa | Active |
| Woolworths Holdings Ltd | Johannesburg Stock Exchange | 1997-10-20 | WHL | South Africa | Active |
| Workforce Holdings Ltd | Johannesburg Stock Exchange | 2006-11-21 | WKF | South Africa | Active |
| YeboYethu (RF) Ltd | Johannesburg Stock Exchange | 2016-08-11 | YYLBEE | South Africa | Active |
| York Timber Holdings Ltd | Johannesburg Stock Exchange | 1946-01-01 | YRK | South Africa | Active |
| Zeda Ltd | Johannesburg Stock Exchange | 2022-12-13 | ZZD | South Africa | Active |
| Zeder Investments Ltd | Johannesburg Stock Exchange | 2006-12-01 | ZED | South Africa | Active |
Top South Africa Reports
Growing of Cereals and Other Crops in South Africa
R 20 000.00(ZAR) estimated $ 1068.03 (USD)*

Growing of Cereals and Other Crops in South Africa
2023
Retail and Wholesale of Books and Stationery in South Africa
R 20 000.00(ZAR) estimated $ 1068.03 (USD)*

Retail and Wholesale of Books and Stationery in South Africa
2023
Manufacture and Retail of Toys and Games in South Africa
R 20 000.00(ZAR) estimated $ 1068.03 (USD)*

Manufacture and Retail of Toys and Games in South Africa
2023