South Sudan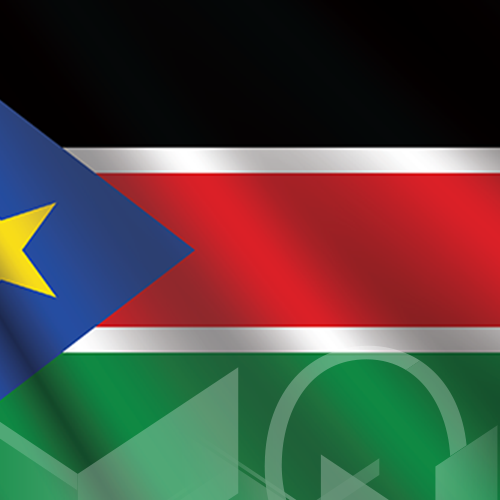 Country Economic Snapshot
2023-11-08
South Sudan, officially the Republic of South Sudan, is a landlocked country in Central Africa and politically grouped in Eastern Africa. It is bordered by Ethiopia, Sudan, the Central African Republic, the Democratic Republic of the Congo, Uganda, and Kenya. It has a land mass of 644,329km² a population of 11 million people and a GDP of US$12bn in 2015 (there is no current data available).

South Sudan is the world's youngest nation, after seceding from Sudan in 2011 in a process in which then South African president Thabo Mbeki was the lead negotiator, and which followed a decade-long war for independence. In 2013, the country fell into civil war after disagreements between soldiers loyal to president Salva Kiir and forces loyal to his former deputy, Riek Machar, became hostile.

South Sudan is one of the most oil-dependent countries in the world, with oil accounting for almost all its exports, 90% of revenue, and more than a third of GDP. Due to the conflict and economic mismanagement, the country's productive capacity has been eroded, although it has returned to relative stability.

Real GDP contracted an estimated 2.9% in 2021/22, after contracting 4.9% in 2020/21, driven by the oil sector. Oil production declined to 156,000 barrels a day in 2021/22 from 169,000 in 2020/21 after several oilfields were damaged by floods.

Poverty remains high, with an estimated 7.7 million people requiring emergency food assistance in 2022.

GDP is projected to contract 0.4% 2022/23 and recover to 4.6% growth in 2023/24, driven by increased domestic oil production and higher global oil prices. Growth is expected to be driven by the oil sector on the supply side, and private consumption and investment on the demand side. The current account balance is projected to narrow to a surplus of 7.0% of GDP in 2022/23 and 6.6% in 2023/24, reflecting higher oil export revenue.

South Sudan has unexploited deposits of copper, cobalt, zinc and iron ore, while gold is produced by artisanal miners.


Sources: Who Owns Whom sector reports, CIA Factbook, African Development Bank, World Bank, Trading Economics, African Statistical Yearbook and IMF.
Info
| | |
| --- | --- |
| Capital | Juba |
| Currency (Name, Abbreviation, Symbol) | Sudanese pound , SDG , SDG |
| Area | |
| Type of Government | |
| Languages | English (official), Arabic (includes Juba and Sudanese variants), regional languages include Dinka, Nuer, Bari, Zande, Shilluk |
| Natural Resources | |
| Type of Industry | |
| Stock Exchange | |
| Stock Exchange Location | |
| Stock Exchange Founded | |
| Tax Rate: Corporate | |
| Tax Rate: Individual | |
| Natural Resources | |
Latest available information as sourced from:
African Markets
Trading Economics
Economy Watch
The World Fact Book
Company Profile
There is no data available at the moment
Sector Research
There is no data available at the moment
Sector Research
There is no data available at the moment
Top South Sudan Reports
The Mining Sector in East Africa
R 1 900.00(ZAR) estimated $ 100.20 (USD)*

The Mining Sector in East Africa
2020
The Mining Sector in East Africa
R 1 900.00(ZAR) estimated $ 100.20 (USD)*

The Mining Sector in East Africa
2018
The Printing Industry in East Africa
R 1 900.00(ZAR) estimated $ 100.20 (USD)*

The Printing Industry in East Africa
2018