Sudan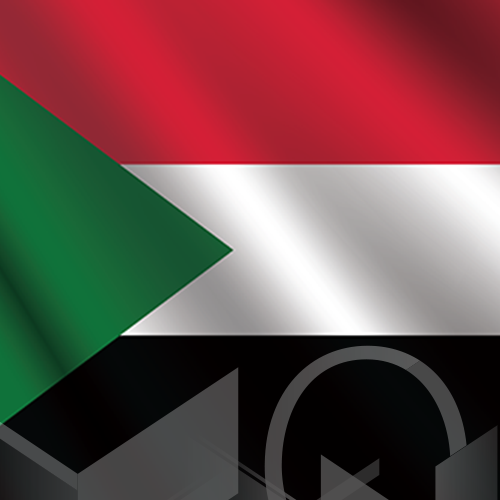 Country Economic Snapshot
2018-03-07
The Republic of the Sudan was the largest country in Africa until a 2011 referendum resulted in the oil-rich southern region separating into the independent country of South Sudan. Following this, the remaining northern region, now the third largest country in Africa, has struggled to stabilise its economy and replace the lost foreign exchange revenue stream.

Sudan is arguably one of the most corrupt countries in the world and remains on the USA's list of state sponsors of terrorism. Despite this, in October last year, the United States lifted 20-year old trade sanctions against the country. Following the recommendations of the IMF and World Bank, Sudan then cut subsidies on wheat, effectively doubling the price of bread in the country. The inflation rate grew to 52% in January, giving rise to protests in the capital city of Khartoum.

Hundreds of demonstrators were subsequently arrested and President Omar al-Bashir, already indicted by the International Criminal Court for co-ordinating a campaign of mass killing against civilians in the Darfur region, continues to be accused of jailing dissenters and censoring the media.

The scarcity of physical currency and the increased demand for US dollars on the black markets, has forced the government to cut the official pegged exchange rate. Sudan has devalued its currency twice this year already, but continues to ignore calls to float its currency.

Agricultural activity remains important to the economy, accounting for almost 35% of GDP and employing 80% of the labour force. Agricultural products account for close to 95% of exports, including: cotton, peanuts and acacia gum ('gum Arabic') - used primarily in the food industry as an emulsifier and a thickening agent.
Info
| | |
| --- | --- |
| Capital | Khartoum |
| Currency (Name, Abbreviation, Symbol) | Sudanese pound , SDG , SDG |
| Area | |
| Type of Government | |
| Languages | Arabic (official), English (official), Nubian, Ta Bedawie, Fur |
| Natural Resources | |
| Type of Industry | oil, cotton ginning, textiles, cement, edible oils, sugar, soap distilling, shoes, petroleum refining, pharmaceuticals, armaments, automobile/light truck assembly, milling |
| Stock Exchange | Khartoum Stock Exchange |
| Stock Exchange Location | Khartoum, |
| Stock Exchange Founded | |
| Tax Rate: Corporate | 35% |
| Tax Rate: Individual | 15% |
| Natural Resources | |
Latest available information as sourced from:
African Markets
Trading Economics
Economy Watch
The World Fact Book
Company Profile
There is no data available at the moment
Sector Research
There is no data available at the moment
Sector Research
There is no data available at the moment
Al Baraka Bank Sudan
Khartoum Stock Exchange
2012-05-10
BRKA
Sudan
Active
Top Sudan Reports
Mining in East Africa
R 5 800.00(ZAR) estimated $ 384.07 (USD)*

Mining in East Africa
2020
Mining in East Africa
R 1 700.00(ZAR) estimated $ 112.57 (USD)*

Mining in East Africa
2018
The Printing Industry in East Africa
R 1 700.00(ZAR) estimated $ 112.57 (USD)*

The Printing Industry in East Africa
2018