Sudan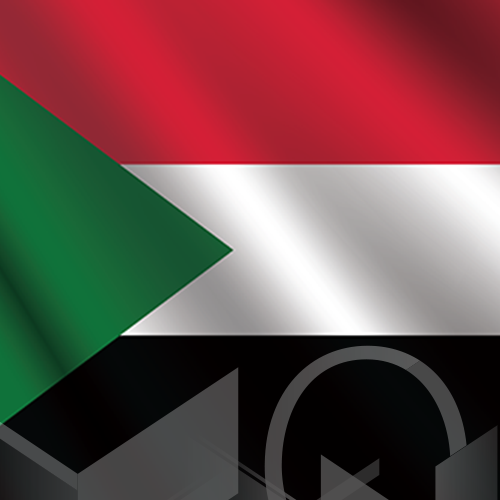 Country Economic Snapshot
2023-10-23
The Republic of the Sudan has a land mass of 1.86 million km² and shares borders with the Central African Republic to the southwest, Chad to the west, Egypt to the north, Eritrea to the northeast, Ethiopia to the southeast, Libya to the northwest, South Sudan to the south and the Red Sea. It has a population of 46 million and a GDP of US$34.3bn largely comprising agriculture and mining.

The Republic of the Sudan was the largest country in Africa until a 2011 referendum resulted in the oil-rich southern region separating into the independent country of South Sudan. Since then, the remaining northern region, now the third largest country in Africa, has struggled to stabilise its economy and replace the lost foreign exchange revenue stream.

In October 2021, a military takeover took place, key government structures were dissolved and terms of the 2019 constitutional charter were suspended. In early January 2022, the Prime Minister stepped down after his efforts to reach a political settlement between domestic stakeholders failed. In December 2022, a political framework agreement was signed, between the military and a number of political parties, in an attempt to relaunch the country's transition to civilian government and hold elections in two years.

Sudan contains unexploited deposits of iron ore, copper, bauxite, cobalt, nickel, lead, uranium, rare earth elements, zinc and graphite, while chromite, gold, manganese and silver are produced. The government owns the chromite and manganese producer Ingessana Hills Mining Corporation and the gold mining company Ariab Mining Company.

Early in 2019, Canadian company Orca Gold announced the findings of a feasibility study on its Block 14 project in Sudan. A mine producing an average of 5.2t of gold per annum for 13.6 years could be constructed at a cost of US$328m. Sudan is Africa's third-largest gold producer and fourth-largest chromite producer.

GDP grew 0.7% in 2022 after contracting 1.9% in 2021 on account of political instabilities and spillover effects of Russia's invasion of Ukraine. GDP is projected to grow 2.0% in 2023 and 3.8% in 2024, driven by reduced political instability following the signing of the agreement. Growth is projected to be driven by agriculture and mining.

The main downside risks to growth are political instability and the Russia-Ukraine war (notably higher food and oil prices). Sudan is known for high levels of corruption and remains on the US list of state sponsors of terrorism.



Sources: Who Owns Whom sector reports, CIA Factbook, African Development Bank, World Bank, Trading Economics, African Statistical Yearbook and IMF.
Info
| | |
| --- | --- |
| Capital | Khartoum |
| Currency (Name, Abbreviation, Symbol) | Sudanese pound , SDG , SDG |
| Area | |
| Type of Government | |
| Languages | Arabic (official), English (official), Nubian, Ta Bedawie, Fur |
| Natural Resources | |
| Type of Industry | oil, cotton ginning, textiles, cement, edible oils, sugar, soap distilling, shoes, petroleum refining, pharmaceuticals, armaments, automobile/light truck assembly, milling |
| Stock Exchange | Khartoum Stock Exchange |
| Stock Exchange Location | Khartoum, |
| Stock Exchange Founded | |
| Tax Rate: Corporate | 35% |
| Tax Rate: Individual | 15% |
| Natural Resources | |
Latest available information as sourced from:
African Markets
Trading Economics
Economy Watch
The World Fact Book
Company Profile
There is no data available at the moment
Sector Research
There is no data available at the moment
Sector Research
There is no data available at the moment
Al Baraka Bank Sudan
Khartoum Stock Exchange
2012-05-10
BRKA
Sudan
Active
Sudatel Telecom Group Ltd
Khartoum Stock Exchange
1997-07-04
SUDATEL
Sudan
Active
Top Sudan Reports
The Mining Sector in East Africa
R 1 900.00(ZAR) estimated $ 101.46 (USD)*

The Mining Sector in East Africa
2020
The Mining Sector in East Africa
R 1 900.00(ZAR) estimated $ 101.46 (USD)*

The Mining Sector in East Africa
2018
The Printing Industry in East Africa
R 1 900.00(ZAR) estimated $ 101.46 (USD)*

The Printing Industry in East Africa
2018