Tanzania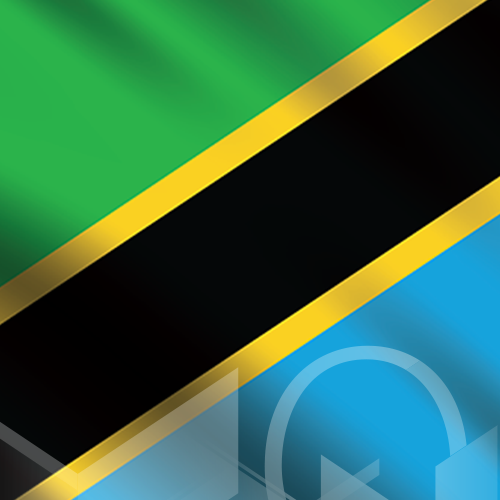 Country Economic Snapshot
2023-11-08
Tanzania has a land mass of 947,300 km² with a coastline of 1,424km, and is bordered by the Indian Ocean to the east, Kenya and Uganda to the north, Burundi and Rwanda to the northwest, Democratic Republic of the Congo (DRC) to the west, Malawi and Zambia to the southwest and Mozambique to the south.

It has a population of 63.59 million and a GDP of US$67.84bn. GDP growth slowed to 4.7% in 2022 from 4.9% in 2021, due in part to the impact of Russia's invasion of Ukraine, notably on food and energy prices. Growth was driven by services and agriculture on the supply side and by investment and consumption on the demand side.

Tanzania is among the most politically stable countries in Africa and has Swahili and English as official languages. It has a fertile coastal belt, a plateau in the central and southern regions, and the Masai Steppe and mountain ranges in the north.

The major food crops are maize, cassava (a root vegetable), rice, potatoes, beans, sweet potatoes, sorghum and bananas, while the main cash crops are coffee, cotton, sugarcane, tea, cashew nuts, tobacco, sesame seed, flowers and sunflower seed. Challenges in the agribusiness sector are the limited use of fertilisers, pesticides and improved seeds, limited use of mechanisation, and a reliance on natural rainfall. Other factors influencing the performance of the sector are inadequate storage facilities, poor or non-existent transport infrastructure, weak value chains and limited affordable financial services.

For many crops, commercial farms consist of a main farm operated by an investor or owner, and surrounding smallholder farmers known as out growers. Most farmers are engaged in small-scale farming on plots ranging between 0.9ha and 3ha. The fact that farmers do not own their land makes it difficult for them to use their farms as collateral for financing.

Tanzania's agribusiness sector shows great potential as the country has an abundance of land and water resources, and a favourable climate for the production of a variety of crops.
A key policy document is the Tanzania Development Vision 2025 which aims for the agricultural sector to be modernised, commercial, highly productive and profitable by 2025.
Tanzania's petroleum industry has been growing recently in terms of natural gas output and the consumption of natural gas and petroleum products. Tanzania has recoverable natural gas reserves of 1,629 billion cubic metres, the fifth largest in Africa, while it produces enough natural gas to satisfy domestic demand. The country's 23 petroleum product receiving terminals at its ports have a combined storage capacity of 1.4 million kilolitres, enough to satisfy the country's consumption for 122 days. Tanzania is an important channel for neighbouring landlocked countries' petroleum imports, and it exported petroleum to the value of US$52.3m in 2021.

In August 2022, the minister of Energy, January Makamba, said the government was looking for companies interested in partnering with state-owned Tanzania Petroleum Development Corporation (TPDC) in oil and gas exploration. In November 2022, the Zanzibar Petroleum Regulatory Authority signed a contract with global petroleum services company Schlumberger to carry out a 2D seismic survey over blocks 9 to 12 east of Zanzibar. This will provide the government with the data it needs to market these blocks to potential investors.


Sources: Who Owns Whom sector reports, CIA Factbook, African Development Bank, World Bank, Trading Economics, African Statistical Yearbook and IMF.
Info
| | |
| --- | --- |
| Capital | Dodoma |
| Currency (Name, Abbreviation, Symbol) | Tanzanian shilling , TZS , x |
| Area | 947,300 sq km |
| Type of Government | presidential republic |
| Languages | Kiswahili or Swahili (official), Kiunguja (name for Swahili in Zanzibar), English (official, primary language of commerce, administration, and higher education), Arabic (widely spoken in Zanzibar), many local languages note: Kiswahili (Swahili) is the mother tongue of the people living in Zanzibar and nearby coastal Tanzania; although Kiswahili is in structure and origin, its vocabulary draws on a variety of sources including Arabic and English; it has become the lingua franca of central and eastern Africa; the first language of most people is one of the local languages |
| Natural Resources | hydropower, tin, phosphates, iron ore, coal, diamonds, gemstones, gold, natural gas, nickel |
| Type of Industry | agricultural processing (sugar, beer, cigarettes, sisal twine); mining (diamonds, gold, and iron), salt, soda ash; cement, oil refining, shoes, apparel, wood products, fertilizer |
| Stock Exchange | Dar es Salaam Stock Exchange* |
| Stock Exchange Location | Dar es Salaam |
| Stock Exchange Founded | 1998 |
| Tax Rate: Corporate | 30% |
| Tax Rate: Individual | 30% |
| Natural Resources | hydropower, tin, phosphates, iron ore, coal, diamonds, gemstones, gold, natural gas, nickel |
Latest available information as sourced from:
African Markets
Trading Economics
Economy Watch
The World Fact Book
Company Profile
There is no data available at the moment
Sector Research
| CompanyName | Stock Exchange | Listed Date | Ticker Code | Country | Status |
| --- | --- | --- | --- | --- | --- |
| CRDB Bank PLC | Dar es Salaam Stock Exchange | 2009-06-17 | CRDB | Tanzania | Active |
| Dar es Salaam Stock Exchange PLC | Dar es Salaam Stock Exchange | 2016-07-12 | DSE | Tanzania | Active |
| DCB Commercial Bank PLC | Dar es Salaam Stock Exchange | 2008-09-16 | DCB | Tanzania | Active |
| JATU PLC | Dar es Salaam Stock Exchange | 2020-11-18 | JATU | Tanzania | Active |
| LafargeHolcim Bangladesh Ltd | Dar es Salaam Stock Exchange | | LHBL | Tanzania | Active |
| Maendeleo Bank PLC | Dar es Salaam Stock Exchange | 2013-11-04 | MAENDELEO | Tanzania | Active |
| Mkombozi Commercial Bank PLC | Dar es Salaam Stock Exchange | 2014-12-29 | MKCB | Tanzania | Active |
| MUCOBA Bank PLC | Dar es Salaam Stock Exchange | 2016-06-08 | MUCOBA | Tanzania | Active |
| Mwalimu Commercial Bank PLC | Dar es Salaam Stock Exchange | 2015-06-08 | MCB | Tanzania | Active |
| National Investments PLC | Dar es Salaam Stock Exchange | 2018-06-05 | NICOL | Tanzania | Active |
| NMB Bank PLC | Dar es Salaam Stock Exchange | 2008-00-00 | NMB | Tanzania | Active |
| Precision Air Services PLC | Dar es Salaam Stock Exchange | | PAL | Tanzania | Active |
| Swala Oil and Gas (Tanzania) PLC | Dar es Salaam Stock Exchange | 2014-08-11 | SWALA | Tanzania | Suspended |
| Swissport Tanzania PLC | Dar es Salaam Stock Exchange | 2006-11-26 | SWISSPORT | Tanzania | Active |
| Tanga Cement PLC | Dar es Salaam Stock Exchange | 2002-09-26 | SIMBA | Tanzania | Active |
| Tanzania Breweries PLC | Dar es Salaam Stock Exchange | | TBL | Tanzania | Active |
| Tanzania Cigarette Company PLC | Dar es Salaam Stock Exchange | 2000-11-16 | TCC | Tanzania | Active |
| Tanzania Portland Cement PLC | Dar es Salaam Stock Exchange | 2006-09-29 | TWIGA | Tanzania | Active |
| Tatepa PLC | Dar es Salaam Stock Exchange | 1999-12-17 | TATEPA | Tanzania | Active |
| TCCIA Investment PLC | Dar es Salaam Stock Exchange | 2018-03-16 | TICL | Tanzania | Active |
| TOL Gases Ltd | Dar es Salaam Stock Exchange | 1998-04-15 | TOL | Tanzania | Active |
| Vodacom Tanzania PLC | Dar es Salaam Stock Exchange | 2017-08-15 | VODA | Tanzania | Active |
| Yetu Microfinance Bank PLC | Dar es Salaam Stock Exchange | 2016-03-10 | YETU | Tanzania | Active |
Top Tanzania Reports
Lithium Mining in Africa
R 20 000.00(ZAR) estimated $ 1055.64 (USD)*

Lithium Mining in Africa
2023
The Petroleum Industry in Tanzania
R 20 000.00(ZAR) estimated $ 1055.64 (USD)*

The Petroleum Industry in Tanzania
2023
The Generation of Electricity in Southern Africa
R 9 500.00(ZAR) estimated $ 501.43 (USD)*

The Generation of Electricity in Southern Africa
2022