Uganda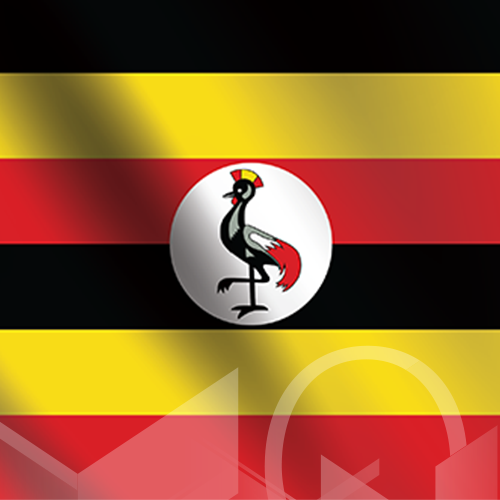 Country Economic Snapshot
2020-06-15
Although Uganda is endowed with substantial natural resources, it remains one of the world's least-developed economies.

The country, with a population of 43 million, has a GDP of US$27.5bn, ranking it 18th on the continent.

While about 700,000 young people reach working age every year, only 75,000 jobs are created per year. This leaves more than 70% of Ugandans employed in agriculture, mainly on a subsistence basis. An average of one million young people are expected to reach working age between 2030-2040.

Uganda has a generous refugee policy and has had an influx of foreigners mainly from the DRC and South Sudan who enjoy access to social services, land and can move and work freely. However, the continued influx is straining host communities and service delivery.

Since the late 1980s, the state's macroeconomic policies have consistently focused on containing inflation and ensuring exchange rate stability. President Yoweri Museveni's government has made industrial sector development the centre of the state's socio-economic development plan. The industrial sector accounts for 18% of GDP, and is largely dependent on imported inputs like oil and equipment.

To address increasing demand for electricity and to develop oil and gas reserves in the Albertine Graben (Mwitanzigye) region, government has allocated funds for the following interventions.
- Completion of the 250MW Bujagali hydropower project.
- Construction of the 600MW Karuma hydropower project.
- Completion of preliminary work on 140MW Isimba hydropower plant, which will be developed with private sector financing, and completion of the feasibility of the first phase of the 600MW Ayago hydropower plant.
- Commencement of preliminary work on the construction of an oil refinery near Hoima.
- Construction of a petroleum resources database at the Ministry of Energy and Mineral Development.
Info
| | |
| --- | --- |
| Capital | Kampala |
| Currency (Name, Abbreviation, Symbol) | Ugandan shilling , UGX , USh |
| Area | 241,038 sq km |
| Type of Government | presidential republic |
| Languages | English (official national language, taught in grade schools, used in courts of law and by most newspapers and some radio broadcasts), Ganda or Luganda (most widely used of the Niger-Congo languages, preferred for native language publications in the capital and may be taught in school), other Niger-Congo languages, Nilo-Saharan languages, Swahili, Arabic |
| Natural Resources | copper, cobalt, hydropower, limestone, salt, arable land, gold |
| Type of Industry | sugar, brewing, tobacco, cotton textiles; cement, steel production |
| Stock Exchange | Uganda Securities Exchange |
| Stock Exchange Location | Kampala |
| Stock Exchange Founded | 1997 |
| Tax Rate: Corporate | 30% |
| Tax Rate: Individual | 40% |
| Natural Resources | copper, cobalt, hydropower, limestone, salt, arable land, gold |
Latest available information as sourced from:
African Markets
Trading Economics
Economy Watch
The World Fact Book
Company Profile
There is no data available at the moment
Sector Research
There is no data available at the moment
Sector Research
There is no data available at the moment
Bank of Baroda Uganda Ltd
Uganda Securities Exchange
BOBU
Uganda
Active
British American Tobacco Uganda Ltd
Uganda Securities Exchange
BATU
Uganda
Active
Cipla Quality Chemical Industries Ltd
Uganda Securities Exchange
2018-07-17
CiplaQCIL
Uganda
Active
Development Finance Company of Uganda Ltd
Uganda Securities Exchange
2004-10-14
DFCU
Uganda
Active
MTN Uganda Ltd
Uganda Securities Exchange
2021-12-06
MTN
Uganda
Active
New Vision Printing and Publishing Company Ltd
Uganda Securities Exchange
2004-11-00
NVL
Uganda
Active
NIC Holdings Ltd
Uganda Securities Exchange
NICO
Uganda
Active
Stanbic Bank Holdings Ltd
Uganda Securities Exchange
2007-01-25
SBUL
Uganda
Active
Uganda Clays Ltd
Uganda Securities Exchange
UGCL
Uganda
Active
Umeme Ltd
Uganda Securities Exchange
2012-00-00
UMEME
Uganda
Active
Top Uganda Reports
Mining in East Africa
R 6 500.00(ZAR) estimated $ 393.98 (USD)*

Mining in East Africa
2020
Mining in East Africa
R 1 900.00(ZAR) estimated $ 115.16 (USD)*

Mining in East Africa
2018
The Printing Industry in East Africa
R 1 900.00(ZAR) estimated $ 115.16 (USD)*

The Printing Industry in East Africa
2018