Western Sahara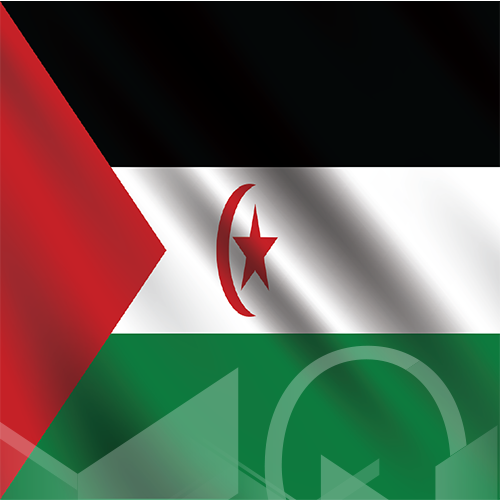 Country Economic Snapshot
2023-11-08
bordering the North Atlantic Ocean to the northwest, Morocco to the north-northeast, Algeria to the east-northeast, and Mauritania to the east and south. It has a land mass of 266,000km² and a coastline of 1,110km. It has a population of 652,000 people and a GDP of approximately US$1bn.

Western Sahara has a small market-based economy whose main industries are fishing, phosphate mining, tourism, and pastoral nomadism, but the economy is based almost entirely on saltwater fishing and phosphate mining. The arid desert climate makes sedentary agriculture difficult, and Western Sahara imports much of its food. The region lacks sufficient rainfall and fresh water resources for large-scale agriculture. There is speculation that there may be offshore oil and natural gas fields, but it is unclear whether these resources can ever be legally or profitably exploited.

Formerly the colony Spanish Sahara, it is a disputed territory in the Maghreb region claimed by both Morocco and the Sahrawi/Saharan Arab Democratic Republic (SADR). Morocco controls approximately 80% of the territory and administers it officially as the "Southern Provinces" consisting of the Ri¬o de Oro and Saguia el-Hamra regions. The SADR controls the remaining 20% and a UN-monitored ceasefire has been in effect since 1991.

As of 2017, no other member state of the United Nations has officially recognised Moroccan sovereignty over the Western Sahara, and the SADR is fully recognised by many states in addition to being a full member of the African Union. Morocco was re-admitted to the African Union in 2017, years after it withdrew from the Organisation of African Unity (the AU's predecessor) in 1986, in protest of the SADR's membership.


Sources: Who Owns Whom sector reports, CIA Factbook, African Development Bank, World Bank, Trading Economics, African Statistical Yearbook and IMF.
Info
| | |
| --- | --- |
| Capital | Laayoune |
| Currency (Name, Abbreviation, Symbol) | Moroccan Dirham , MAD , DH |
| Area | |
| Type of Government | |
| Languages | |
| Natural Resources | |
| Type of Industry | |
| Stock Exchange | |
| Stock Exchange Location | |
| Stock Exchange Founded | |
| Tax Rate: Corporate | |
| Tax Rate: Individual | |
| Natural Resources | |
Latest available information as sourced from:
African Markets
Trading Economics
Economy Watch
The World Fact Book
Company Profile
There is no data available at the moment
Sector Research
There is no data available at the moment
Sector Research
There is no data available at the moment