Ethiopia's Construction Industry: Building a future for its people
The WOW report on "The Construction Industry in Ethiopia" highlights several construction projects underway in the country. The best known is the US$4.8bn Grand Ethiopian Renaissance Dam due to be completed in 2024, which will deliver 6GW of hydroelectric power. The project stirred some controversy when Egypt and Sudan raised concerns about the share and use of the Nile River water.
In this blog, we will look at Ethiopia through the lens of the recent book The Time-travelling Economist by Charlie Robertson, chief economist at Renaissance Capital, starting with what the book purports are the major tenets for economic growth. The background on the country and its current construction activity will offer a frame of reference as we dive into what these tenets mean for Ethiopia's economic development
According to the book, emerging markets and developmental economic policies come down to three pillars that are key to escaping poverty – education, electricity and fertility. The book provides some compelling evidence in support of the thesis, which provides a good background read to the WOW report on Ethiopia's construction business landscape.
The question proffered by Robertson's thesis is: Why did Ethiopia not do better in improving individual wealth? This is a valid question, given that Ethiopia performed fairly well economically in recent years.
In addition to the US$4.8bn Renaissance Dam project, major construction projects include a US$5bn airport project for the best performing airline in Africa, Ethiopian Airlines, a US$4bn new railway line from the capital to the port of Djibouti and hydro dams, roads and housing complexes.
Overall Ethiopia has been achieving high GDP growth rates, with an average of 7.7% over the last four years (South Africa averaged 0.08% over the last four years). It achieved better growth than its peers but at US$944 income per person (2021) the country still ranks 235th out of 257 on the World Bank GDP/capita ranking list of countries and categories. South Africa's GDP/capita in 2021 was US$6,449.2.
It is hoped that the war in the northern Tigray region, which began in late 2020 and caused immense disruption, will soon be resolved and the country will be able to get back to its developmental path.
How then does Robertson's paradigm rate Ethiopia's progress according to his key pillars?
Robertson considers electricity as the primary productive asset needed to support a country's development. How then does this correlate to the view that construction activity is viewed as a catalyst for economic growth and for the creation of individual wealth in a country?
Ethiopia is referred to as the water tower as it has the highest water reserves in Africa, with 14 major rivers pouring off its high tableland. 90% of Ethiopia's electricity is hydro-generated and is nowhere near its potential, as only 10% of its hydro potential is developed at this stage.
Ethiopia's electricity is the 5th cheapest in the world at US$0.007/kWh (US$0.145 in South Africa), yet today only about 25% of its population has access to it. The plan is to increase access to 75% by 2030. The country seems to be on the right track but still needs a lot of investment in electricity to unlock wealth-creating growth.
A high literacy rate generally provides a better chance for economic development. According to a report in Robertson's book, Ethiopians in the garment industry earn about US$26 a month, far less than their Bangladeshi counterparts who earn nearly US$100 per month. China's wage levels are much higher even. The comparability is drawn from education and ensuing productivity. Ethiopia's literacy rate today (2021) is similar to that of China in the 1970s and the wage differentials reflect that.
Ethiopia still has a much improved but still high fertility rate of 2.7% as reported in the WOW report. Robertson's premise is that raising children costs money that otherwise could have been saved. Bigger savings in a country lead to lower interest rates and more funds to invest in productive infrastructure, raising the inhabitants' income. Robertson's graph below, with Ethiopia still in the 4-5 category here, gives an indication of how bank deposits link to fertility rates.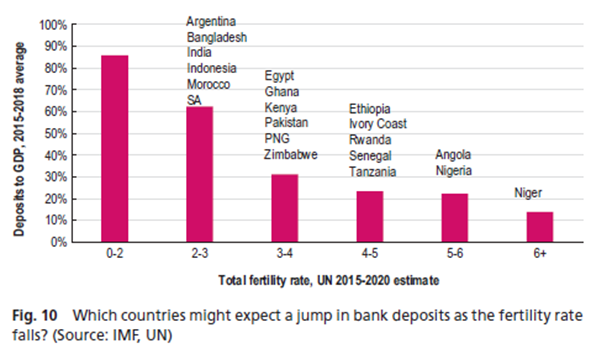 According to Robertson, the electricity pillar is indicative of the essential highly productive infrastructure investment required. It goes without saying that other infrastructure elements form part of this pillar. To illustrate the point, with some of the road projects being overdesigned, underutilised and improperly maintained, the transport infrastructure to take produce to market is undoing the benefits engendered by the availability of electricity.
In general, Ethiopia is doing well, considering that its nominal GDP/capita growth over the last 10 years stands at 10.3%. Ethiopia's low education and high fertility are likely the major cause of sub-optimal development, especially in respect of the standard of living of Ethiopians.
Returning to the construction sector in Ethiopia, it can be said that the country appears to have the right balance in terms of choice and allocation of infrastructure projects, which include large social housing programmes.
The government has further implemented policies to protect and promote SMEs by limiting foreign companies to large infrastructure projects. Ethiopia offers South African construction companies an attractive market to explore.
The inescapable conclusion is that Ethiopia has done well on many fronts, but it could have done better.
Contact us to access WOW's quality research on African industries and business
Contact Us
Related Articles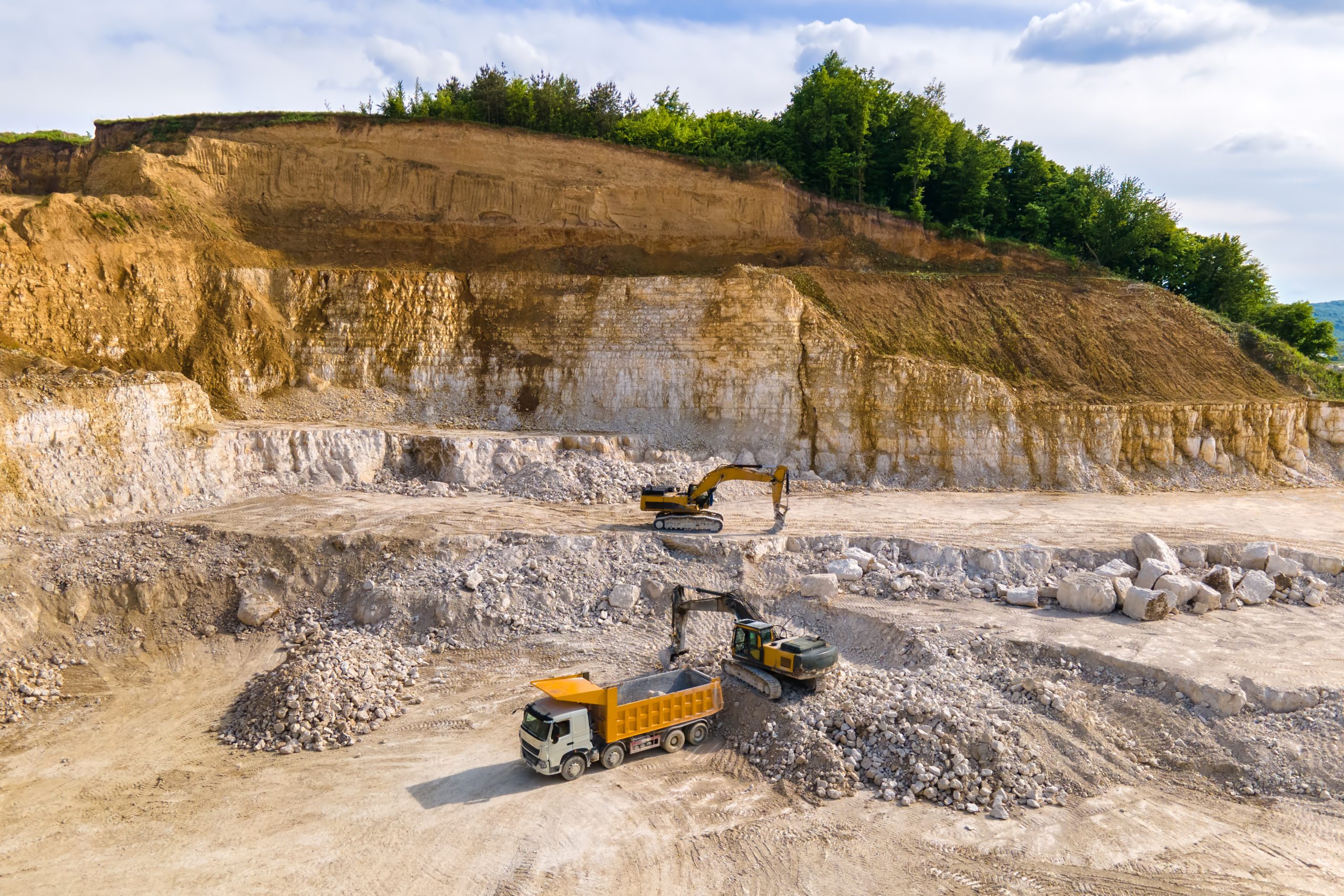 BlogCountries MiningSouth Africa
Mining Companies in Africa continue to grow as climate change shifts
Contents [hide] Africa has plenty of minerals and mineral elements such as bauxite, coal, diamonds, gold, platinum-group metals (PGMs), iron ore, copper, lead, lithium, manganese, nickel, cobalt, phosphate rock, semi-precious...