Investigating & Security Activities Including Vehicle Tracking in South Africa
The compliant private security industry consists of legally-registered business entities that provide on a contractual basis a broad range of services and technology involved in the monitoring, protection and safeguarding of people and property. Demand for private security services in South Africa is driven by the high level of crime, the inability of the South African Police Service to hold back the criminal onslaught and the public's increasing lack of faith in the police's ability to solve crimes. South Africans are now spending an estimated R50bn annually to pay approximately 500,000 registered security officers employed by almost 9,000 compliant service providers, to safeguard their lives, homes, businesses and assets.
Get the full report here: Investigating & Security Activities Including Vehicle Tracking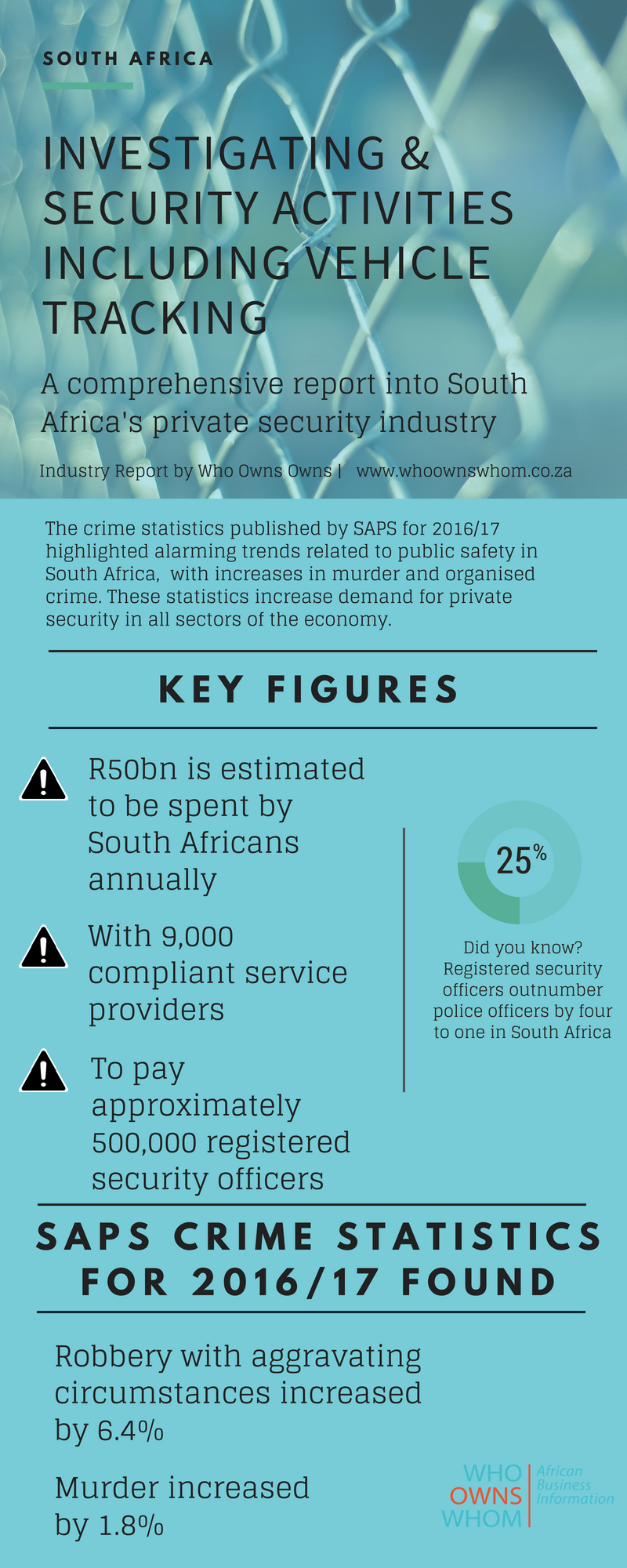 A Sector under Pressure
The private security industry is under pressure, confronted by problems arising from the move to the insourcing of security services following the #feesmust fall campaign at tertiary institutions and potential job losses from the move to hybrid man-machine guarding systems. According to the Private Security Industry Regulatory Authority (PSiRA), within the sector there are many non-compliant companies as well as many illegal, often foreign security officers, especially in the car guard sector. Also of concern to role players is the controversial Private Security Industry Amendment Bill that if approved, will give power to the Minister of Police to expropriate up to 100% of a foreign-owned security company and limit foreign ownership of private security companies, including electronic equipment suppliers, to 49%.
Report Coverage
The detailed report on investigation and security activities describes current conditions, recent developments and factors influencing the success of the industry. Profiles for 37 companies are provided. Included is new company Fidelity ADT, the result of a merger valued at R2bn between Fidelity Security Group (Pty) Ltd and US-based Tyco International in March 2017. The new entity, which includes the ADT Kusela guarding business, will be 100% South African owned and a 54.62% black-owned company. Also profiled are smaller local companies such as Transcash (Pty) Ltd active in the cash-in-transit sub-sector, and iFacts (Pty) Ltd, a provider of verification services.
Would you like to know more? These historical reports may also be of interest:
Investigating and Security Activities Including Vehicle Tracking / July 2016
Investigation and Security Activities Including Vehicle Tracking / August 2014
Contact us to access WOW's quality research on African industries and business
Contact Us
Related Articles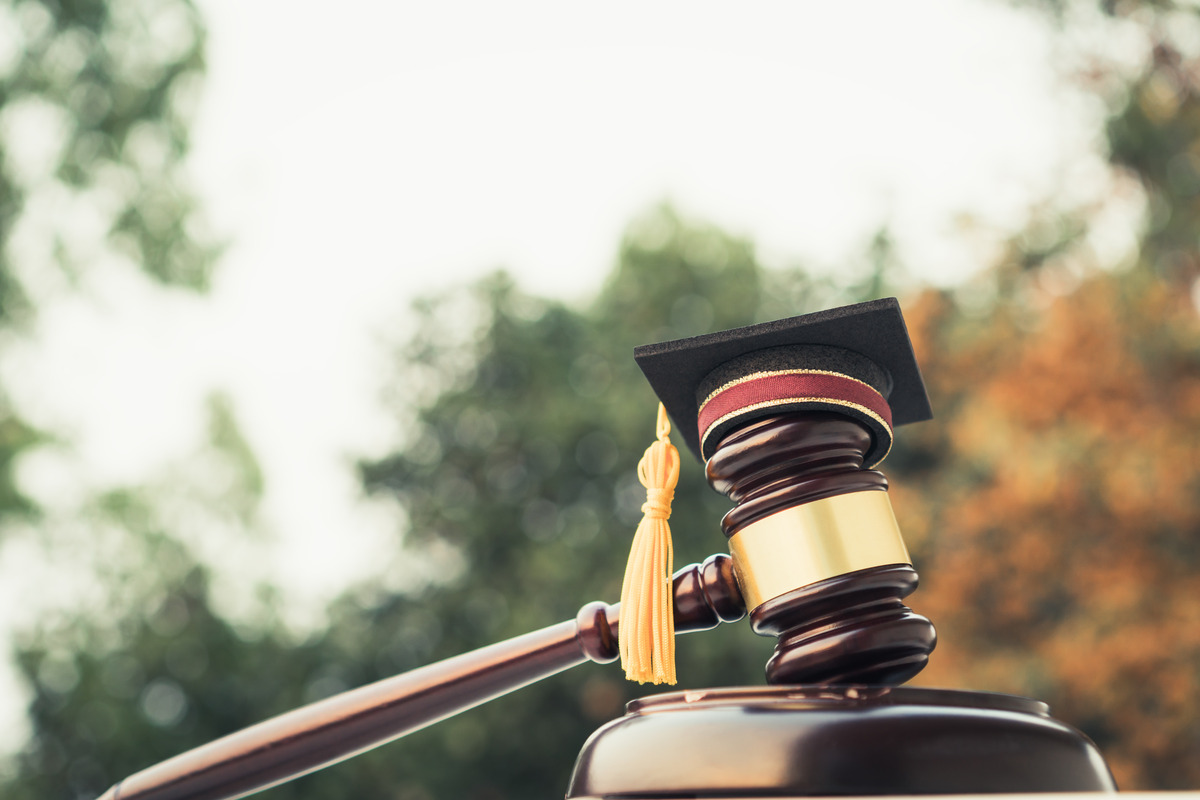 BlogCountries Community & Personal ServicesSouth Africa
The Impact of High Youth Unemployment Rates in South Africa
Contents [hide] South Africa's youth unemployment remains very high by any standard. According to the latest WOW report on youth employment trends in South Africa, South African youth (aged 15...