Is the Construction Sector in South Africa Built to Last?
Who Owns Whom's 2022 report on the Construction Sector in South Africa provides some insights into some of the challenges in the sector and the resilience of some companies in difficult times, including some companies having to downsize to stay afloat.
The sector contribution to GDP
As illustrated in the Stats SA data, the sector's contribution to GDP has declined, especially if viewed in real terms. The actual value of this loss at current prices equates to R75.59bn, which is equivalent to 150,000 affordable houses at a cost of R500,000 per house. According to the WOW report, government budgeted for 85,898 subsidised affordable houses by March 2021 and only delivered 45,551, falling short by close to 50%.

The future of the construction sector
The civil confidence index produced by FNB/BER, as illustrated in the graph below, is an indication of where the construction industry is going in the short term, and it does not look hopeful. But there is optimism that this study and some advocacy for policy changes will trigger government to implement changes that will lead to a longer-term revival of the sector.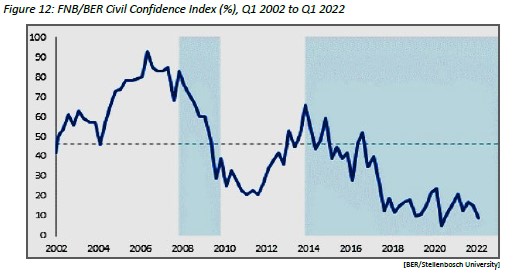 The status of the sector
We will anecdotally glance at where South Africa stands today and what might happen if the R810bn infrastructure programme is implemented. The WOW report offers a more complete picture of the sector. The table below shows the government is responsible for about 50% of all construction work. Diminishing volumes and lack of a steady flow of government work calls for immediate action to remedy the decline noted earlier. In the 2019 SONA the President Cyril Ramaphosa established a R100 billion infrastructure fund in the presidency. In February 2022 he announced an infrastructure investment of more than R810bn over the next three years. However, the 2022 confidence index indicated in the above graph reveals a scepticism, demonstrating a lack of confidence in government's ability to deliver on its promise.

While government's direct involvement in the residential segment is small, the indirect impact of government policies and costs on private residential construction are significant. The residential sector was not spared from the steady decline in construction activity, largely due to affordability issues among prospective homeowners. Private residential construction is affected by stagnating income on the one hand and the rising cost of ownership on the other. The cost of ownership has been adversely affected by high increases in rates and taxes, electricity, water and sewage prices. The ownership cost is now also affected by rising interest rates. Government needs to curtail excessive increases in administered prices. If the economy was growing, more jobs and better average income would be created which would improve affordability
Way forward for the sector
Government has come to the realisation that it needs to foster public-private partnerships and fast-track the execution of its programmes to re-establish trust and regain its authority. Construction as an investment in capital formation can advance economic activity and growth, with improved availability of public infrastructure and its ensuing benefits.
Construction is an important value creator to the economy. According to the WOW report, the construction sector contributed 2.7% to GDP. This value added is a direct function of the level of investment in the industry, with the largest share contributed by construction works/civil engineering, followed by residential buildings and non-residential buildings
With the recent economic headwinds (COVID lockdowns, destructive construction mafias and flooding damage) there is no shortage of highly desirable infrastructure investment. Policy changes are needed to unlock private sector investment in construction. The private sector can deliver, but requires government to follow through on tender process that are transparent to ensure timeous project implementation.
As per the WOW report: "According to a March 2020 Institute for Economic Justice study on income and employment multipliers, for every R1m spent on a construction project, an average of 6.32 jobs are created if one factors in induced spending and investment."
This is a really good number that should spur the government to amplify its urgent construction plans and accelerate their execution. Some review of current policies might help.
Contact us to access WOW's quality research on African industries and business
Contact Us
Related Articles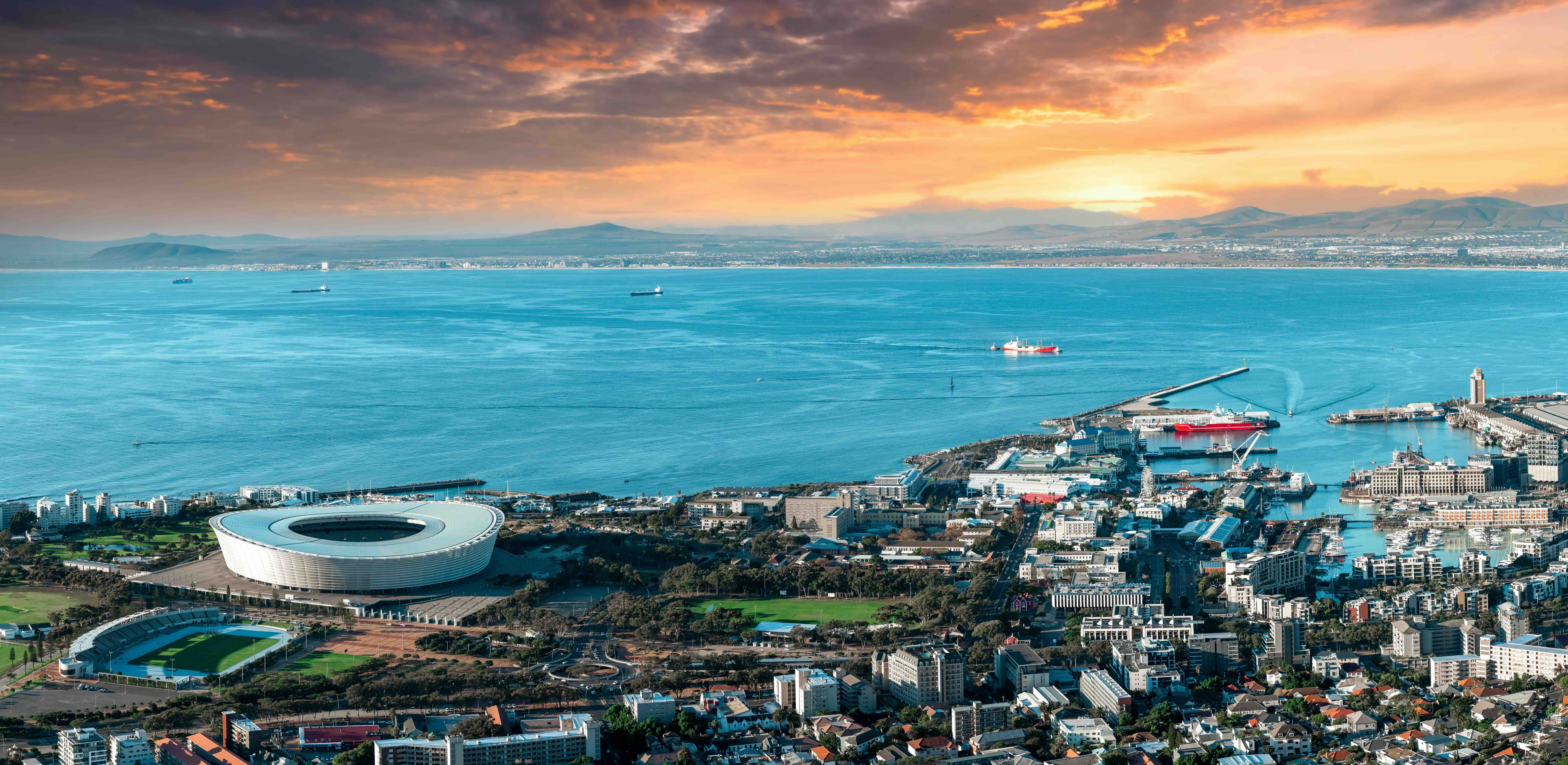 BlogCountries Construction & InfrastructureSouth Africa
The Impact of Infrastructure Development Challenges in South Africa
Contents [hide] The importance of capital formation for infrastructure development Infrastructure development has many elements including fixed capital formation, a statistical term for just about everything that constitutes investment in...