Manufacture of Basic Precious & Non-Ferrous Metals in South Africa
Responsibility beyond legality
The mining and manufacturing of basic precious non-ferrous metals industry remains very important to the South African economy, having had a sterling performance during the pandemic. It is still a big ticket item in the country, with many challenges in a world where ethics (responsible mining) and environment (carbon neutral manufacturing) have taken centre stage.
It seems the climate change regulation and the fourth industrial revolution will increase demand for some of the basic precious and non-ferrous metals, not only in South Africa but globally.  Cobalt as the essential ingredient in batteries, has become the mainstay of high demand for non-ferrous metals, as batteries will power future transportation such as electric cars.
If you wish to sit at the negotiating table about non-ferrous and precious metals manufacturing you better read the latest WoW report on this topic, it is an excellent deep dive into the industry. It brings to light the issue of responsibility and ethics of mining as characterised by the precious and non-ferrous metals industry. Diamond mining pretty much falls in the same category. You might remember the 2006 Leonardo DiCaprio in the movie "Blood Diamonds"? Three years ahead of the movie, the diamond industry represented by 85 countries signed the Kimberley Process agreement to deal with "conflict diamonds".
Quite a bit later, in April 2019, the London Metal Exchange (LME) released new rules regarding the sourcing of metals it trades, in an effort to eliminate child labour in mining and seek environmental and occupational compliance. On 1 Jan21 the EU followed suit and aims at preventing mining imports financing armed conflict and unlawful practices.
Meanwhile in the DRC, the propensity of abusive labour practices and civil strife is very much alive, creating civil strife, unrest and misery for the local people.
So why are we singling out the DRC? Various sources estimate the DRC cobalt reserves to be in the 50 to 60% of world reserves.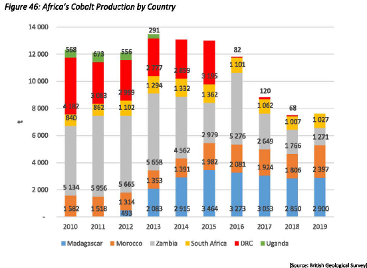 Many countries, companies and warlords are scouring for untold riches in the Eastern Congo region. Bad publicity around what's happening there has been the main trigger for occupational health and safety compliance measures in particular against child labour practices and armed conflict. Compliance requirements might be the reason why cobalt from DRC is not recorded in the 2016 to 2019 British Geological Survey illustrated in the graph above. That does not mean there is no cobalt mining and neither does it solve the problem. The LME requires:
"a refinery has to be in operation for a minimum of five years and refine large quantities before it is allowed to be accredited by the London Bullion Market Association."
This is similar to the issuance of 10,000 licences to subsistence fishermen in South Africa, leaving another 10,000 out in the cold, as if the remaining 10,000 subsistence fisherman will stop fishing for their basic livelihood.
Shutting out people with blanket measures has unintended consequences, as Niarchos illustrates in his 24 May 2021 "The Dark Side of Congo's Cobalt Rush" article. The legislation of awarding all mining rights to "the country", whilst it might be well intended, diverts wealth of local communities to governments and big corporates. Governments continue to pay lip service to child labour but don't do enough to reduce poverty, which fuels child labour. Well to do parent do not turn a blind eye to child labour and they will use the institutional framework to deal with perpetrators of such acts.
Another hindrance is the over-regulation which prevents enterprising individuals from participating in small scale mining. They continue to operate on the fringes of legality.
Even if artisanal mining supports poor families in the region, it's hard to applaud it. The lives of most the actual diggers 'zama zamas' are short and marked by suffering associated with physical and psychological injuries from mine collapses, accidents, and violent confrontations with security and police.
We need a solution that balances compliance, responsibility and broader economic participation. The highly paid bureaucrats in cushy jobs at the United Nations and other international institutions and respective countries' should perhaps pay more attention to mining entrepreneurs to better understand their plight and find innovative ways of improving their circumstances. There is a need to see hardworking entrepreneurial people earning a decent living and able to create a better life for their offspring, secure a sustainable future and decent living conditions.
Contact us to access WOW's quality research on African industries and business
Contact Us
Related Articles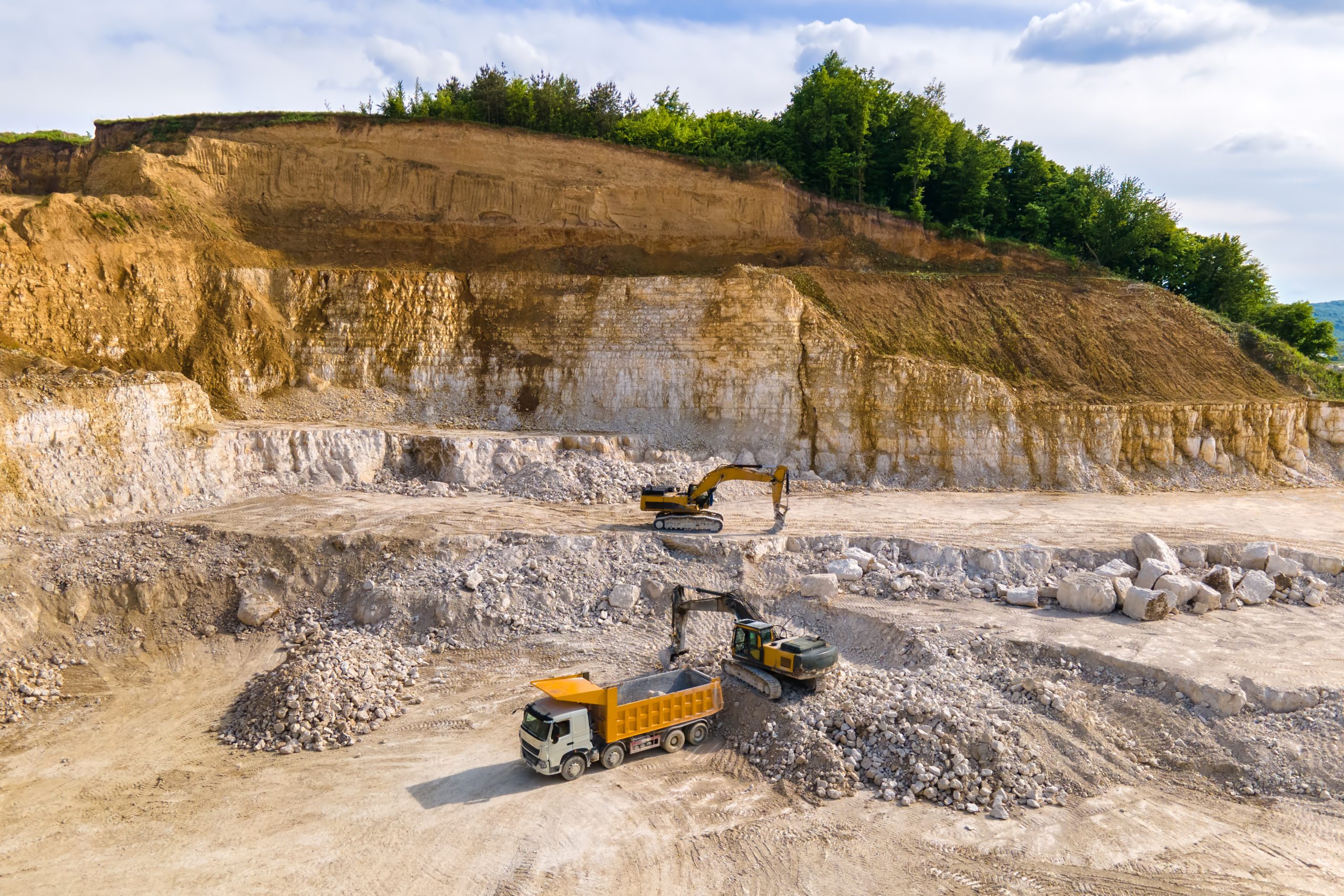 BlogCountries MiningSouth Africa
Mining Companies in Africa continue to grow as climate change shifts
Contents [hide] Africa has plenty of minerals and mineral elements such as bauxite, coal, diamonds, gold, platinum-group metals (PGMs), iron ore, copper, lead, lithium, manganese, nickel, cobalt, phosphate rock, semi-precious...