Mining Companies in Africa continue to grow as climate change shifts
Africa has plenty of minerals and mineral elements such as bauxite, coal, diamonds, gold, platinum-group metals (PGMs), iron ore, copper, lead, lithium, manganese, nickel, cobalt, phosphate rock, semi-precious stones, silver, tantalum and niobium, tin, titanium minerals, tungsten, uranium, zinc and zircon, rare earth elements, graphite, chromite, beryllium, boron, caesium, fluorine, but for the longest time, mining has remained underdeveloped. This blog will look into the opportunities and how countries can use policy frameworks to leverage their mineral wealth to become sustainable.
The biggest companies in mining on the African continent
There is a shift in the presence of large multinational mining companies on the continent. The traditional big names are well known (Anglo American, Gold Fields, De Beers, Glencore, Kumba, Rio Tinto, Vale, Barrick, Newmont etc), and all long-established names and South Africa owing to their historically dominant role in gold production. The shift in ownership in the mining landscape is due to ownership structures changing due to policy shifts, economic conditions, geopolitical factors, and evolving industry dynamics.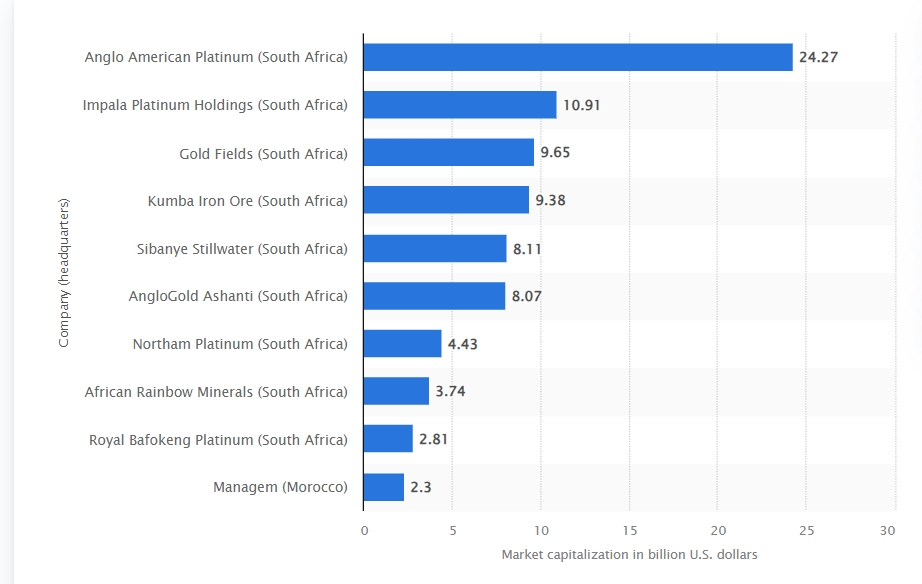 Many African countries are now demanding increased local ownership and participation in mining operations and pushing for a higher percentage of ownership or involvement by local entities, communities, or governments themselves to ensure that more benefits of mining stay in the country.
The large-scale mining of traditional minerals such as gold, PGM, copper, zinc, tin and diamonds has gradually been expanded to more and different minerals. Demand for different minerals has been triggered by the imposition of climate change goals and the breakthrough of electric cars. Lithium and cobalt required for energy storage systems are crucial to produce lithium-ion batteries, while graphite is used in fuel cells and other advanced technologies. There is also increased demand for rare earth elements that are essential for various modern technologies including smartphones and wind turbines.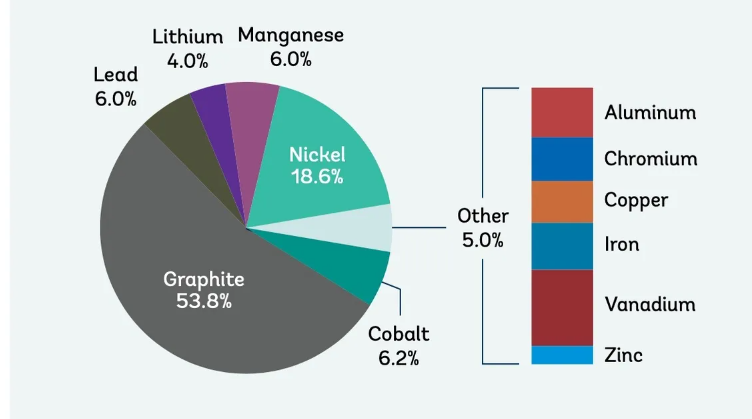 There is continued demand for cars, and in 2022, global motor vehicle production increased by 5.7% to 85.4 million vehicles compared to 2021.
Transition to electric vehicles (EVs) has led to a massive increase in demand for batteries and battery components that consist of several minerals, including lithium, manganese, cobalt, nickel, and graphite.
Changing demand for minerals
Africa is a large continent with many of the minerals in current demand. Therefore it is no wonder that we are seeing the presence of several Chinese and Australian companies exploring and exploiting those minerals in many African states. There are two recent WOW reports that provide a deep dive into this aspect – The Mining Industry in West Africa and Lithium Mining in Africa.
More and more African countries are moving away from colonial-type exploitation and want meaningful participation in the value chain of their precious minerals. Shareholder participation in the mining ventures and in-country beneficiation are high on the list of demands for exploration permits.
Most disputes arise out of disagreements on these issues alongside the ever-present bribery issues, not helped by political instability in many African countries.
Importance of balanced policies
National governments need to strike a balance in the face of the high cost of exploration and developing mineral mines, aggravated in many countries by the lack of infrastructure, transport networks and distance to ports.
Poor economic policies and governance saw South Africa lose the crown of the largest gold producer to Ghana. Ghana regained the title of Africa's largest gold producer from South Africa as gold production by companies increased to 95.8t in 2022 after output fell by 29.9% year-on-year in 2021. Artisanal and small-scale miners produced 20.4t, bringing the total to 116.2t, a 32.5% increase from 87.7t in 2021.
The WOW reports highlight that Africa's mineral wealth is huge, but the continent is largely unexplored, unmapped, and under-resourced. A previous Eskom CEO once said that we have a lot of coal, but coal in the ground is not the same as coal at the power station, and changing environments and demand are set to make coal a lot less valuable. Mining investment is costly and long-term and requires policy certainty to realise a return on investment. Technological innovation and political change may lead to losses in value and markets.
South Africa has experienced first-hand that supporting infrastructure is critical to mining, having lost export opportunities in the mining industry due to failing transport infrastructure in rail and ports.
Tax regime on the African continent
Tax regimes and inadequate governance in African countries are facilitating illicit trade, especially in countries where artisanal mining represents a significant share of production. For example, in Mali, which has a favourable export tariff, minerals are being smuggled in for export. Situations like these result in neighbouring countries participating in the illicit trade that does not contribute to the country's tax coffers.
This is a challenge that governments should keep in check when devising new policies. Companies use legal skills to maximise avoidance, while small-scale operators often use evasion to reduce tax burdens, and as a result, operate in the grey middle.
With the mining landscape rapidly evolving in Africa, countries are strategically positioning themselves to leverage their mineral wealth while fostering sustainability. They are embedding this through local participation, but need to enforce sound governance to grow their economies and improve the livelihoods of their citizens.
Contact us to access WOW's quality research on African industries and business
Contact Us
Related Articles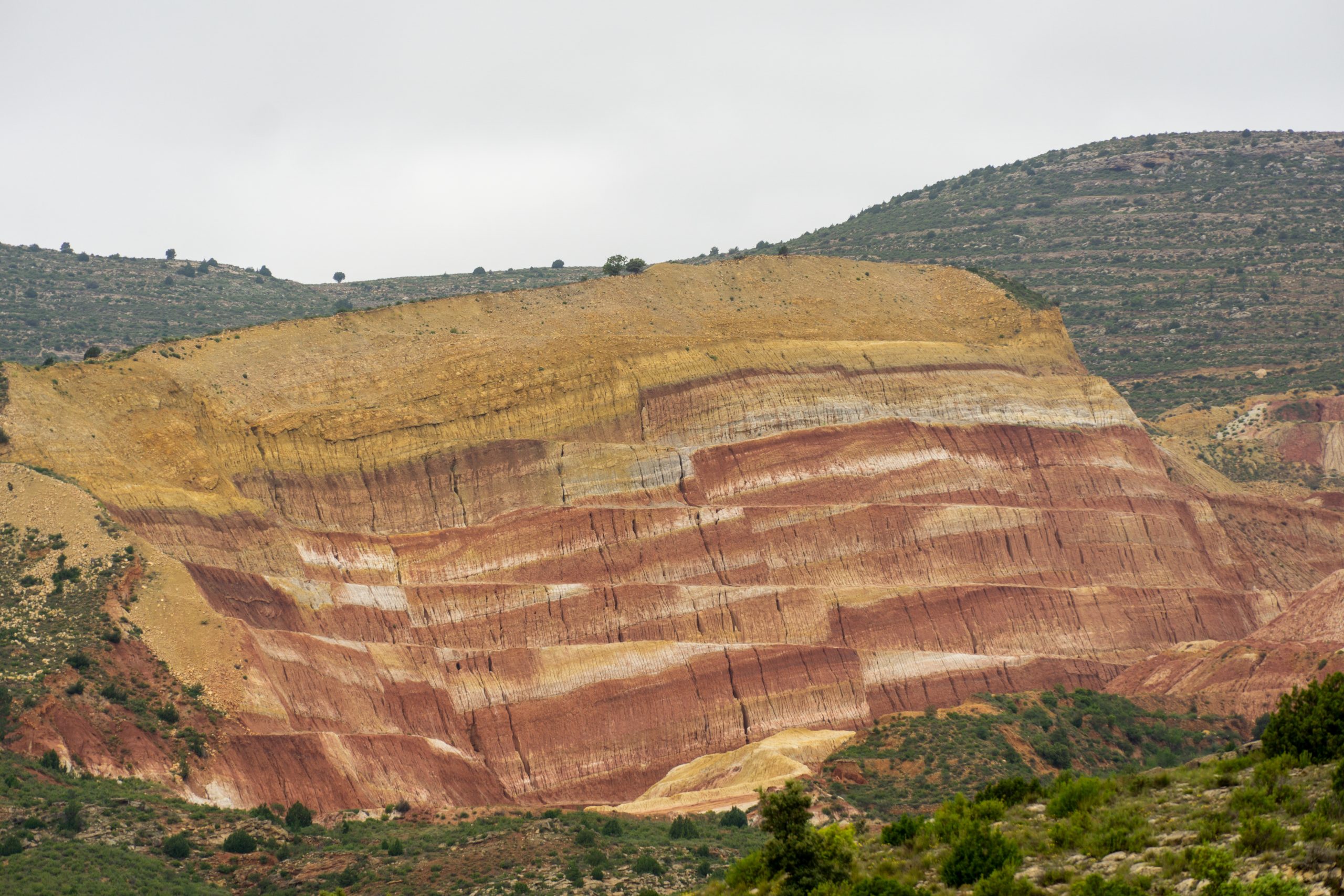 BlogCountries MiningNamibia
Opportunities in Namibia's Mining Industry
Contents [hide] The WOW report on the Mining Industry in Namibia reveals a good story from a country small in population (about 2.6 million) but vast in size compared to...