The Construction Industry in Tanzania
Tanzania's construction sector is characterised by a large number of micro-entrepreneurs, the majority of whom operate in the country's informal economy. The country's formal construction sector comprises indigenous and indigenised firms, as well as numerous major foreign civil engineering and construction companies. As an industry with linkages to all sectors of the economy, the construction sector performs a pivotal role in Tanzania, as well as across the East African trade bloc. According to the Tanzanian National Bureau of Statistics, the market value of the construction sector at current prices increased from approximately US$6.6bn in 2016 to more than US$7bn in 2017.
Download and share our infographic on The Construction Industry in Tanzania or find the full report here: The Construction Industry in Tanzania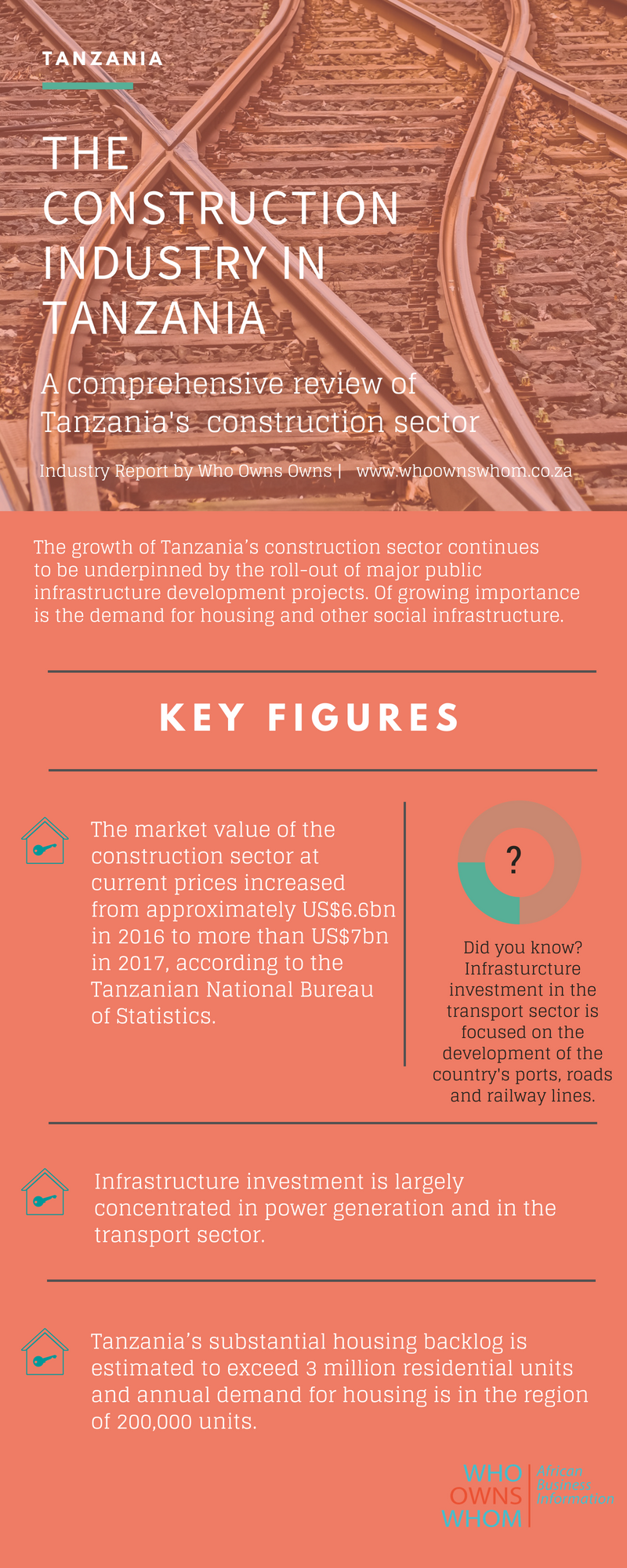 Major Infrastructure Projects
The growth of Tanzanian construction sector continues to be underpinned by the roll-out of major public infrastructure development projects. Infrastructure investment is largely concentrated in power generation and in the transport sector, with a particular focus on the development of the country's ports, roads and railway lines. Of growing importance is the demand for housing and other social infrastructure. Tanzania's substantial housing backlog is estimated to exceed 3 million residential units and annual demand for housing is in the region of 200,000 units.
Report Coverage
The Tanzanian Construction report focuses on current conditions, developments in the sector, the key drivers and the challenges that the industry faces. Profiles for 32 companies active in the sector are provided. Included are Chinese companies such as China Civil Engineering Construction Corporation, China Communications Construction Company, China Merchants Port Holdings Company, China Railway Group and China Wu Yi Company Ltd which are proving to be particularly competitive, especially in the civil construction market. Also profiled is Estim Construction Company Ltd which has subsidiaries in Mozambique and Zambia but whose headquarters are based in Tanzania. Alvic Builders (Tanzania) Ltd is another company with headquarters in Tanzania which undertakes projects throughout Africa.
Like what you see? You may also find these historical reports of interest:
The Infrastructure Industry in Tanzania / October 2015
The Infrastructure Industry in Tanzania / May 2015
The Infrastructure Industry in Tanzania / Nov 2014
Contact us to access WOW's quality research on African industries and business
Contact Us
Related Articles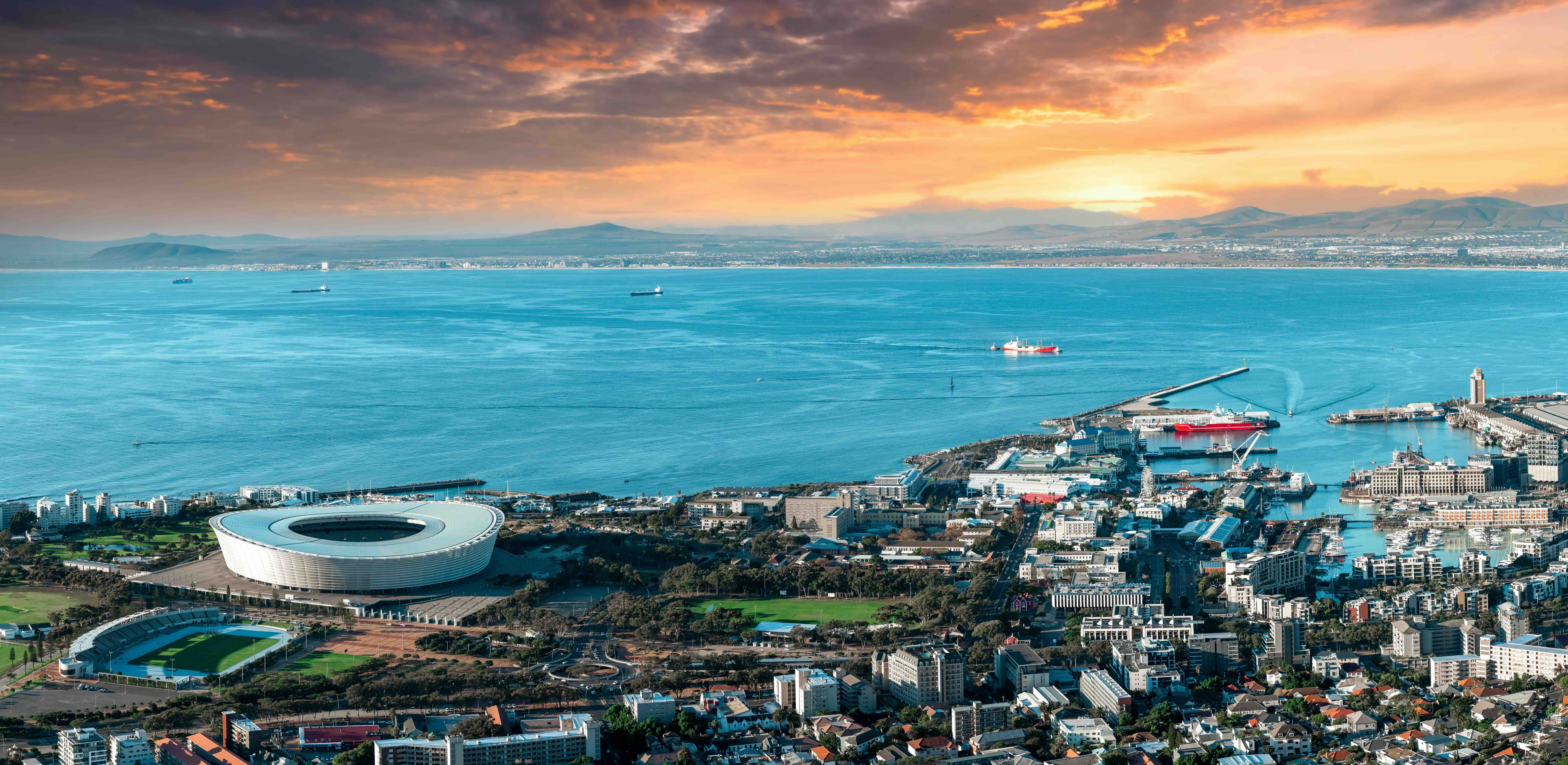 BlogCountries Construction & InfrastructureSouth Africa
The Impact of Infrastructure Development Challenges in South Africa
Contents [hide] The importance of capital formation for infrastructure development Infrastructure development has many elements including fixed capital formation, a statistical term for just about everything that constitutes investment in...