The European Union Commits to Fixed Direct Investment in South Africa
There seems to be a refreshing revival of trade relations under president Cyril Ramaphosa, who recently said at the economic summit in Brussels that the European Union (EU) was an ally in fighting poverty and inequality and growing the South African economy.
Manufacturing and Mining amongst the biggest employers
Recent research conducted by Who Owns Whom on behalf of the EU and the Black Management Forum shows that South African subsidiaries of European companies who are the biggest employers are those in financial services, followed by manufacturing and mining. In an interview with City Press at the EU economic summit (https://city-press.news24.com/Business/eu-wants-relaxation-of-bee-rules-before-investing-in-sa-20181120), Trade and Industry minister Rob Davies said that South Africa was becoming increasingly investor-friendly, and his department had asked the World Bank to advise on how the ease of doing business in South Africa could be improved.
Six EU countries, namely Germany, UK, Netherlands, Belgium, Spain and Italy, are among our top twenty export markets. Notably absent from this list is France, although it is number ten on our import list.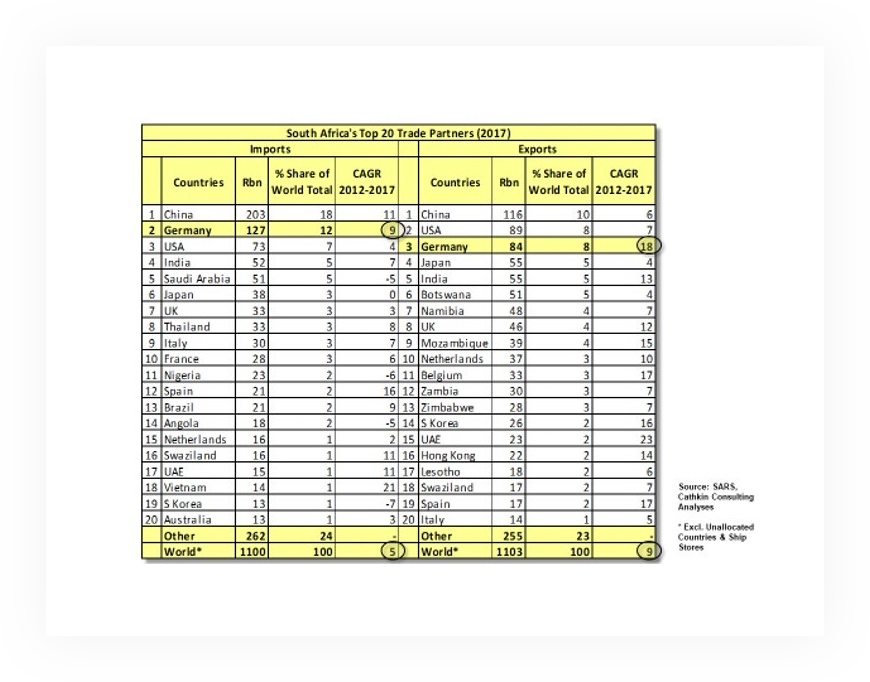 The Who Owns Whom ownership file lists 1,611 European majority-owned companies operating in South Africa. While there is a significant Portuguese and Irish diaspora in South Africa, they have the smallest fixed direct investment (FDI). The UK and Germany show the largest commitment to South Africa in terms of trade and FDI. While France is not one of our top 20 export markets, it is fourth on the FDI list, and the recent R540m purchase of Interwaste Holdings by Seche Environnement S.A is perhaps an indication of renewed interest.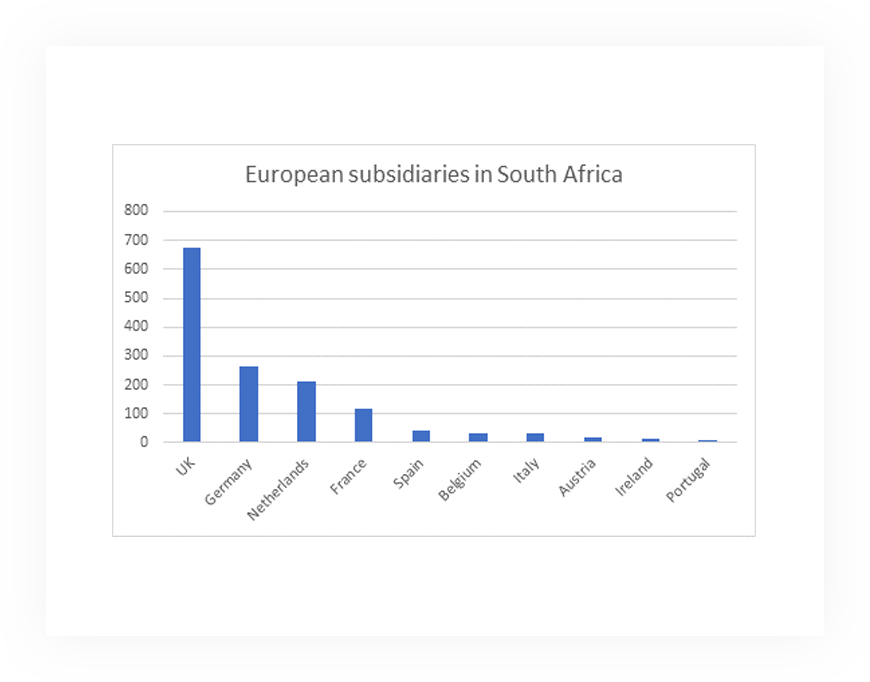 Although there are only two subsidiaries of Russian companies on the Who Owns Whom file, the Zuma cabal had an obsession with Russia, which might have been triggered by the Guptas – News24 reported that their personnel jet spent six days in Russia in December 2017. One wonders why our current deputy president is still visiting there.
French president Emmanuel Macron distinguishes between patriotism and nationalism, with the former being a positive position on national values and the latter a narrow focus on self-interest and illiberalism, practised by the new wave of protectionist world leaders that have risen to power on a wave of nationalist public sentiment driven by economic hardship. This political opportunism has also taken root in South Africa.
Inclusive and rapid economic growth is needed to eliminate poverty and inequality by, amongst other policy initiatives, embracing international society and particularly our traditional economic allies.
Contact us to access WOW's quality research on African industries and business
Contact Us
Related Articles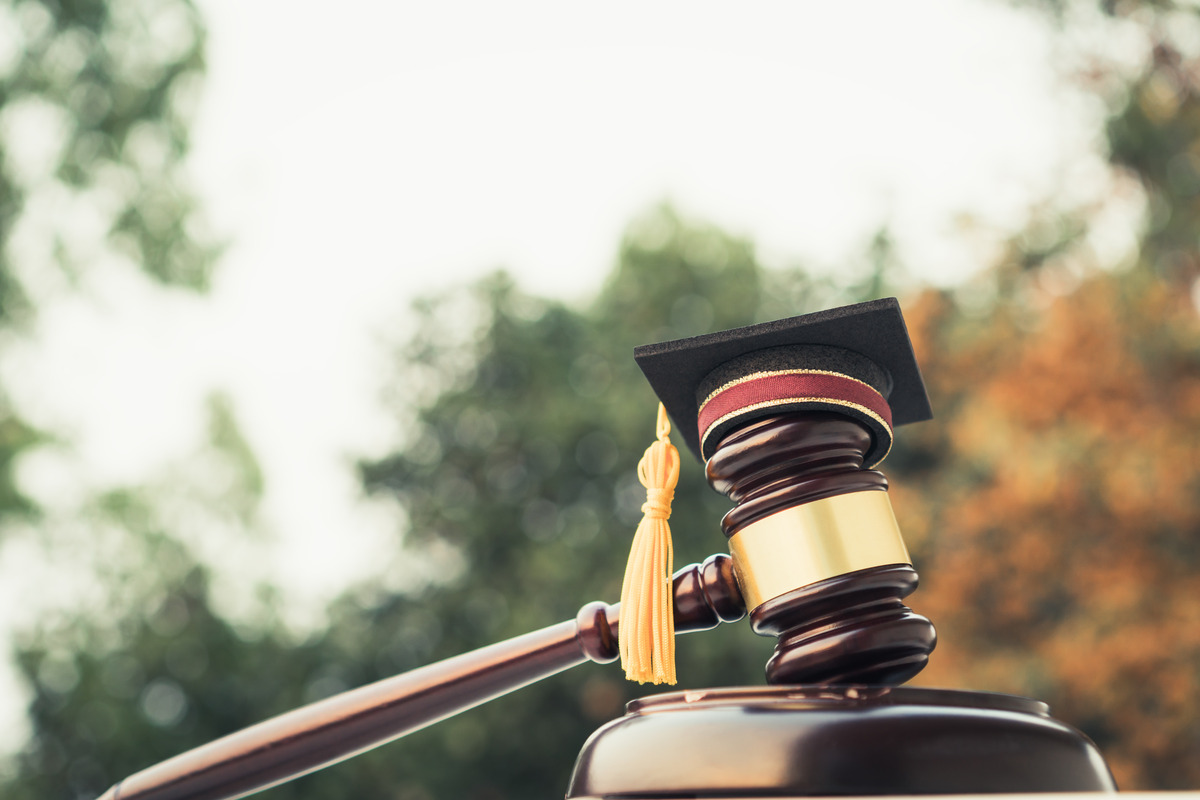 BlogCountries Community & Personal ServicesSouth Africa
The Impact of High Youth Unemployment Rates in South Africa
Contents [hide] South Africa's youth unemployment remains very high by any standard. According to the latest WOW report on youth employment trends in South Africa, South African youth (aged 15...