The Footwear Industry in South Africa – March 2022
With climate change and sustainability gaining momentum in boardroom strategic discussions, companies that design and manufacture footwear intentionally seek alternative environmentally friendly materials to replace leather and plastic in their production process and according to the WOW report on the Footwear industry in South Africa – March 2022, there is a growing demand for vegan footwear driven by increased concerns about plastic waste and strong demand for vegan products.
One would have expected that the industry would have been boosted by the increasing number of local brands, particularly during the two years of lock-down, triggered by a focus on localisation and more South Africans choosing to buy local.
The report, however, highlights a decline in recent years of the number of shoes produced and the number of smaller factories operating, raising concerns about the sustainability of the industry, mainly due to low productivity and cost of labour. That does not augur well for the government's production incentive programme introduced to assist the local manufacturing industry.
Having said that, the quantity value of footwear sales as recorded by the Leather Industries Association (SAFLIA) and captured in the WOW report since 2000 shows that quantities increased from 33,207 to 56,919 in the period 2000 to 2019. The overall 10-year growth rate amounted to only 2.9% per annum for local production whilst imports grew by 5.7% per annum. It is not good news in fact, from 2016 the local production has been in decline whilst imports continued to grow.
Chinese imports accounted for close to 90% of all imports in 2016, even though the WOW report indicates that other Asian countries especially Vietnam and Indonesia are becoming serious competitors for China, the reason being cheaper labour.
After all, the footwear industry has great job creation potential and just to demonstrate the opportunity, in Italy, the industry employs roughly 75 thousand employees as compared to a meagre 11 thousand in South Africa. It might not be a fair comparison given the historical culture of footwear in Italy, but it reveals the potential, importance and value of this industry.
The production and import/export statistics outlined in the WOW report need to be interpreted with some caution though, given the vast difference in the production price per pair of shoes. China is still the leader in shoe sales but other Asian countries are starting to compete on price whilst Italy shows that quality and differentiation have the power to keep market share at a premium price.
The DTIC's assistance in the form of cheap loans and/or grants, and regulations could propel the South African footwear industry if it did not lag on implementation. There is certainly nothing wrong with enforcing local SABS standards on imports, the EU is very good at that, but allowing a huge backlog of up to 2 years, as reported by Villa Footwear for SABS approvals of applications by local producers then defeats the whole purpose.
Footwear manufacturing is still a fairly labour-intensive process and labour costs are thus one of the core drivers of competitive advantage. The DTIC should be investing in methodologies that can boost efficiency for the footwear industry rather than spending time and money on blocking imports. Providing effective, time conscious result-driven assistance to such enterprises by the DTIC could see a revival of local production, SMMEs sustainability and job creation stimulation.
Manufacturers are struggling to compete with imports due to high labour costs and low productivity, and the retail industry is still chasing profits based on buying cheap, even though some of them have made great investments in local manufacturing.
The 8.8% of big manufacturers produce only about 40% of South Africa's output. Thus there is a fair representation of smaller manufacturers in the country responsible for 60% of the output.
Other hindrances to this industry are rising costs and unreliable power which makes it extremely difficult for any local producer (in manufacturing in general) to compete with cheaper imports. This is further captured in the 2019 productivity statistics by Productivity SA which shows that capital productivity increased to 1.3% in 2018 from 0.7% in 2017, but labour productivity fell to -0.9% from +0.4% in the same period.
South Africa has to punch above its weight in this industry with dominant international players like China who are well entrenched, but surely, given political will and the buoyancy of the local market, the country can compete with other African countries and join the other Asian countries in capturing some of the 1% lost by China to competitors.
Contact us to access WOW's quality research on African industries and business
Contact Us
Related Articles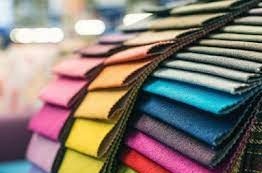 BlogCountries South AfricaTextiles, Clothing & Footwear
The Textile Industry in South Africa – Delayed Gratification
A first reflection on the latest WoW report addressing The Textile Industry in South Africa is that the industry is part of the Clothing and Textiles Competitiveness Programme (now rebooted...