The importance of the motor industry in South Africa
The motor vehicle industry in South Africa has been an important driver of the country's economy in terms of GDP contribution and job creation. According to industry association Naamsa, the automotive industry contributes approximately 7.7% to the economy.
What is holding the motor industry back in South Africa
Given this importance, one expects the regulatory framework would be supportive to enable the industry to flourish, particularly given the much-needed high-skill jobs created. However, bureaucratic hurdles and fluctuations in policy implementation have posed obstacles. The lack of infrastructure for electric vehicles, loadshedding, and challenges with production of components, have been some of the challenges faced by the industry which experienced an 8.5% year on year decline in September 2023. According to Naamsa, the overall new vehicle market declined by 4.1% in September 2023.
New vehicle sales in South Africa
Young people in South Africa, as they come of age, generally aspire to buy a car, not only for status reasons but because of the poor state of public transport as well as the location of townships which are generally far from places of work. The cost of acquisition is becoming insurmountable given the high unemployment, stagnating economy and sky-high car price increases.
In the 2022 and 2023 motor industry reports by Who Owns Whom, the following vehicle densities were indicated: South Africa's motor vehicle ownership was 214 per 1,000 population in 2021 and 182 in 2022. This means South Africa's population grew faster than vehicle ownership, as the standard of living deteriorated, evidenced by GDP per capita that regressed as reflected in the graph below.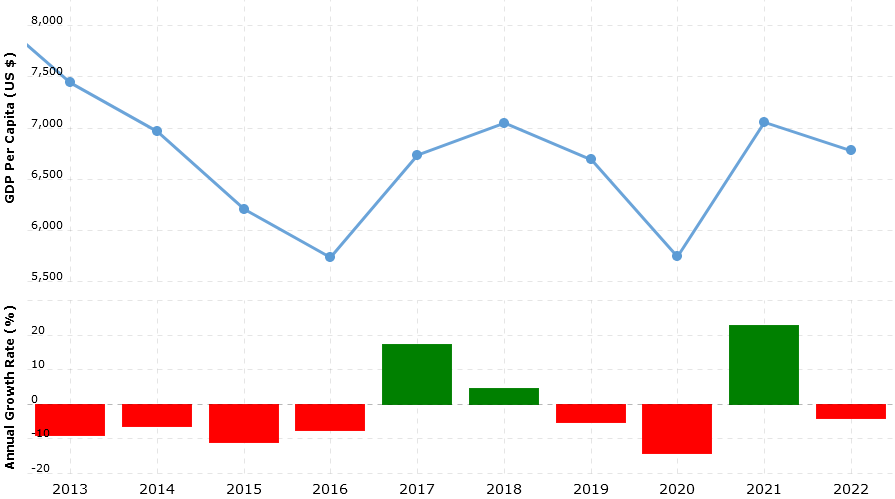 To illustrate the point, let's juxtapose China's performance (as a BRICS member):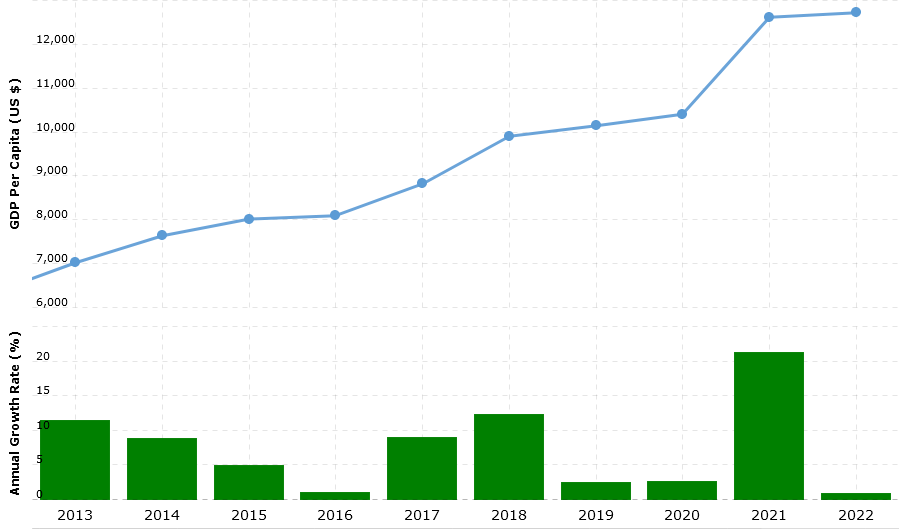 Car ownership numbers from 2014 to 2022 indicate the following.
Cars/1000 population              2014                      2022             Growth
China 83 170 104.8%
South Africa 165 182 10.3%
Among many other issues, motor vehicle ownership is also related to road infrastructure. Compared to the US with ownership above 800, and all west-European countries above 600, how would South Africa manage in terms of available road infrastructure if our densities increased to these levels?
The low 10.3% increase as shown above is somewhat deceiving, as population growth significantly affects the number of vehicles on the road. Population growth with much higher vehicle density amplifies the challenge of adequate support infrastructure.
South Africa's move to greener options in the motor industry?
There is a greater consciousness of the pollution associated with transport. However, there is still generally resistance by car owners to abandoning convenience and prestige and taking up public transport. One can argue that efficient public transport is the most viable alternative to owning a private vehicle, besides the cost factor, but there is a need to balance the need for new jobs and economic activity generated by the sector and moving to cleaner options.
In South Africa, the cost of ownership is still more of a factor than the efficiency of public transport, which is decades away from becoming competitive and reliable. The Paris metro, considered one of the best in the world, connects you to everywhere in the city within minutes and at an affordable rate. A metro ticket in Paris costs €1.90 (about R40), while according to the Gautrain website, the minimum ticket price is R34, with OR Tambo to Sandton being R40-R210. Taking the average take-home pay in South Africa of R15,670 (BankservAfrica Take-home Pay Index) into account in relation to France, at around R50,000 (OECD), this cost calls for a debate. This difference is also ignored when Eskom states that our electricity is (a little bit) cheaper than Germany's.
The Who Owns Whom report illustrates with numerical data how important the motor vehicle industry is for the South African economy, and it needs attention and the necessary supportive infrastructure and policies.
The motor vehicle industry remains a significant economic contributor that drives GDP and employment. It is therefore crucial to attract more investment into newer technology and infrastructure to enable the growth of electric vehicles and advance job creation and sustainability for a prosperous future.
Contact us to access WOW's quality research on African industries and business
Contact Us
Related Articles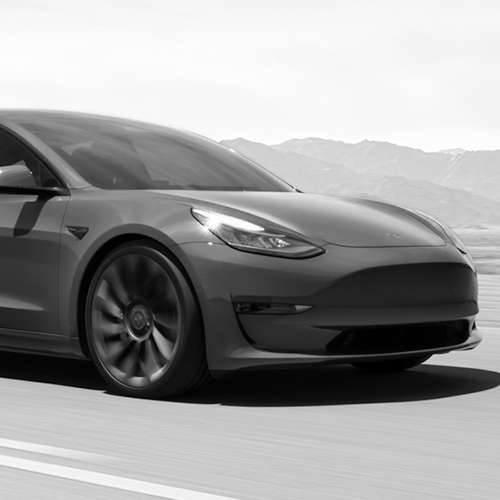 BlogCountriesIndustries Automotive & PartsSouth Africa
The South African Motor Vehicle Industry report
Would you like to know more about South Africa's motor vehicle? Purchase the full report. If you found the infographic below useful, then please feel free to download it and use it as you see fit.