The Liquor Industry: A curse or Boon to the South African economy
We reflect on the liquor industry along two dimensions. The economic reality of an extremely lucrative business and the ethical aspects of alcohol consumption and its consequences.
We will start with the easy part which is the economics of liquor. Worldwide, and South Africa is no exception, liquor manufacture and trade constitutes an important component of almost all countries' GDP.
Agriculture represents 2.4% of GDP, mining 8.2%, (down from 12% in the 1980s and hoping to go back to 8.2%). The Liquor manufacturing and capex account for 4.4% share of GDP which amounted to an estimated R106.1 billion 2016 – respectable numbers I would say.
The liquor industry's GDP multiplier is estimated at 2.08, and the latest WoW report on this industry states that in the wine sub-sector, every wine farm job creates 10 more jobs downstream. I reckon that such high economic multiplier aspect needs to be supported by thorough research for acceptance. Every link in a supply chain tends to apply multipliers to enhance its importance without considering overlaps with adjacent economic activities. Nevertheless, the numbers put forward do illustrate sufficiently the economic importance of the liquor business to the South African economy.
The other question of relevance is who benefits from this significant and lucrative economic activity?
There is of course the first taker: the government. The liquor sector is singled out for its budgetary importance. In the same league as petrol and mining, liquor and tobacco are government favourites for tax contributions. Alcohol excise (sin) taxes exceed R 30 billion annually in a normal year, with the 2020 COVID related alcohol and tobacco bans being an exception. If one includes VAT and company taxes the total tax income is estimated at R 173 billion for 2019 or about 3.4% of GDP, and that's besides the estimated loss of R 6.4 billion through illegal alcohol trade (which was exacerbated in 2020 due to the alcohol ban).
The structure of the sector is sadly another example of excessive concentration and possibly skewed income and wealth distribution. In the sector, the manufacture and the retail distribution (the whole value chain) is highly concentrated, representing over 80% and 70% concentration in a few entities. In fact the manufacturing and distribution of the beer market is essentially owned by SAB (AB Inbev) and Heineken.
But then you will find that these large conglomerates cherish the thriving alcohol retail business in the Township economy here in South Africa, where you'll find a huge number of households that heavily depend on alcohol sales to put bread on the table and educate their children. Within a radius of about 2km2 one finds hundreds of such micro-enterprise businesses selling beer from their homes. This was brought into sharp focus during the high level Lock downs when these people simply sank into sheer poverty, where previously hey earned a subsistence income.
Consumption, excluding the 2020 bans, has, in spite of lower levels of some decades ago, essentially remained stable, with a noticeable bias for "cheaper" alcohol. Beer sales dominated the sector, accounting for 56.1% of the value of liquor sales and nearly 80% of the volume. Most popular amongst wines are the cheaper varieties.
A short reflection on the ethical aspects. The 2020 ban was largely motivated on moral/financial grounds, emptying emergency rooms in hospitals and creating space for the COVID treatment cases. Yet it had, along with tobacco, the very perverse effect of a leap in illegal trade, costing the government billions in lost revenue, revenue that could have been used for other relieve measures (not that is necessarily would have).
Research has also shown that the socio-economic effects associated with alcohol abuse include unemployment, violence, crime, risky sexual behaviour and disruptions to family life and work performance.
According to a study by the National Library centre, the combined total tangible and intangible costs of alcohol harm to the economy were estimated at 10 – 12% of the 2009 gross domestic product (GDP). The tangible financial cost of harmful alcohol use alone was estimated at R37.9 billion, or 1.6% of the 2009 GDP.
The stark economic reality in terms of cost benefit leads to the conclusion of a net gain to GDP and wealth creation by the liquor sector. The costs of alcohol consumption were recently estimated as equivalent to 2.5% of GDP in high-income countries and 2.1% in middle-income countries. Since its GDP contribution is estimated at over 4%, benefits clearly outweigh costs.
Could the same have been said for tobacco? And why is the eradication of tobacco much higher on the agenda than curtailing alcohol consumption? And why is marijuana consumption (that includes smoking) being liberalised? While we don't have an answer for the latter, and explanation for the former is advanced in the South African WHO sponsored study, a thought we will leave you with to ponder: A further complication is that, from a medical perspective, the optimal consumption of alcohol is not zero. Moderate consumption has been shown to reduce the risk of contracting certain diseases. Tobacco taxation does not have this complication, because tobacco smoking is hazardous at all consumption levels. (Economics of alcohol consumption C Van Walbeek et al WHO South Africa) Both opposing sides have merit, although from a different perspective. It is a no win for either side thus from a practical point of view the solution lies in sound policy and management.
Contact us to access WOW's quality research on African industries and business
Contact Us
Related Articles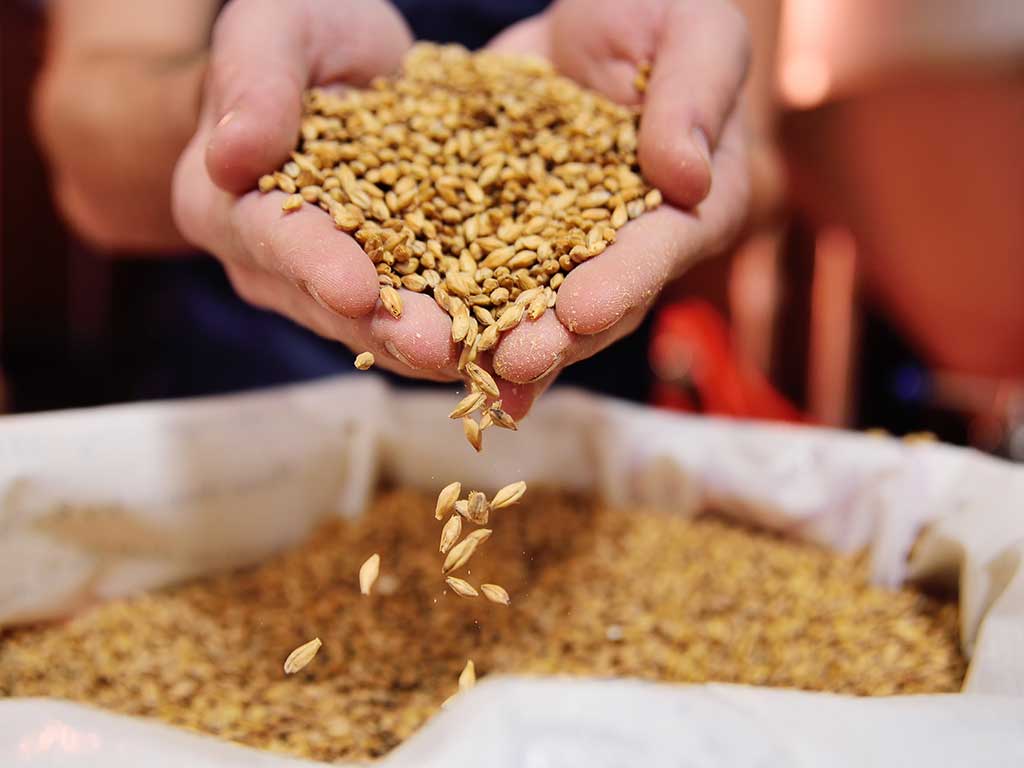 BlogCountries Agriculture & AgribusinessFood & BeverageSouth Africa
How Competitive Is The Starch Industry in South Africa?
Contents [hide] The starch industry is an unsung hero in the South African economy and is largely unnoticed. The WOW report on The Starch Industry in South Africa does it...