The South African Clothing Industry Report
Would you like to find out more about South Africa's clothing industry? Download our free infographic below or purchase the full report here: The South Africa Clothing industry report.

Like what you see? You may also find these historical reports of interest:
The Clothing Industry / July 2014
The Clothing Industry / November 2015
The Clothing Industry / April 2017
Contact us to access WOW's quality research on African industries and business
Contact Us
Related Articles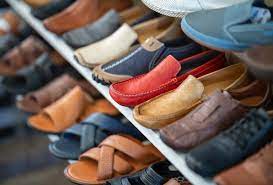 BlogCountries South AfricaTextiles, Clothing & Footwear
The Footwear Industry in South Africa – March 2022
With climate change and sustainability gaining momentum in boardroom strategic discussions, companies that design and manufacture footwear intentionally seek alternative environmentally friendly materials to replace leather and plastic in their...