Wholesale and Retail sector in Morocco
Is income equality enough for the developing countries?
One of the most popular movies of all times "Casablanca" with Humphrey Bogart and Ingrid Bergman put Morocco on the map, and gave viewers a feel of what North Africa looked like in 1942.
Sure, time did not stand still; there has been a lot of development after 1945 in Casablanca, Rabat, Tangiers and Morocco as a whole. They still have the timeless souks (open market shops) run by small traders who still dominate the retail landscape today even though they are losing market share at an accelerating rate in favour of big retailers in urban centres since the 1990s, a trend not only evident in Morocco but in many parts of the world.
The latest WoW report on the Retail sector in Morocco narrates that the unavoidable evolution in the modern world, with sophisticated logistics, supply chains, software applications (phone apps etc), all aiming to reduce end-user cost of goods and improve delivery conveniences, is met with strong resistance by the local small retailers fighting for a dwindling market share especially in urban centres.
The superstores are generally catering to more affluent consumers whilst the traditional neighbourhood stores cater to the lower income population who tend to buy fewer items on a more frequent basis. This is a phenomenon common in poorer communities.
Let us venture into interpreting some of the numbers put forward in the WOW report. These numbers as they relate to Morocco are distinctive enough to risk such an undertaking.
The 43.6% of the services sector's total employment, found largely in the tourism sector combined with the high contribution of the food sector to the GDP (13.4%) has relatively low income per capita (USD 3,158). Tourism and food are generally known for high employment rates but low remuneration. It is then reasonable to infer and generalise that a large proportion of this sub-sector in the GDP is good for employment and may contribute to a better Gini coefficient, but is probably not so good for increasing nationwide income levels given the low value add contribution.
According to the latest WOW report, the Moroccan Ministry of Industry, Trade and Green Digital Economy, considers the wholesale and retail industry as a pillar of the economy as it is the second largest creator of jobs after the agriculture sector and employs 13% of the economically active population.
Morocco has shown more consistent growth than South Africa in the last 10 years. This is how they compare:
GDP Growth Morocco South Africa
2010-2020 12.1% – 15.6%
Annual 1.93% – 1.68%
Morocco managed to stay ahead and improve living standards.
GDP/Capita
2010 2,926 7,328
2020 3,158 5,091
If we further compare Morocco to South Africa, the country had an unemployment rate of 9.2% in 2019 (the 12.7% in 2020 is due to the exceptional COVID circumstances); South Africa on the other hand, has an expanded unemployment rate of over 40%. More inclusion in economic activity (lower unemployment rate) appears to benefit a more equal society. Morocco's Gini coefficient of 35.7% being much better than South Africa's at 57.7%, reflecting a much more unequal society.
On the "equality in society" measurement, Morocco is not doing that different compared to its wealthier neighbours such as Spain (34.7%) or France (32.4%), yet it is known that many Moroccans' desire to migrate to Spain or Europe and Belgium as favoured destinations.
It therefore seems that the GDP/Capita, the average wealth per person in a country and the social benefits that go with it is more desired. This is what makes Spain, with a GDP/Capita of USD 32,000 and France with a GDP/Capita of USD 42,600 attractive, much more so than the income equality measure per se. The lowest income for the people in those countries is way better than middle to higher income groups in Morocco.
The retail sector in Morocco holds many benefits. Morocco's geographical location offers great opportunities for trade with Europe. Its container port Tanger Med is amongst the largest on the African continent. There are numerous government initiatives enumerated in the WOW report that clearly show that Morocco is working towards transforming to a more modern economy that can advantage of the economies of scale and economic whilst mitigating the inevitable negative impact on the local small retail operators. The services sector, dominated by retail, is the biggest gainer in GDP contribution in a growing economy. If Morocco achieves good growth, its retail sector will likely benefit the most.
The presence of more than one international retailer in the country and interest of others to set up shop is testimony to the opportunities that exist in the retails sector and the promising future in the Moroccan held by services sector as a whole. It seems that the souks will remain, particularly in the less urbanised areas, and some still in urban areas on the strength of tourism, but transition to the well-known pattern of large retail centres will gain serious market share of the Moroccan retail market for large retailers.
Even with new modern shopping centres, Casablanca remains an interesting city to visit – made famous by Humphrey Bogart "The most dangerous man in the most dangerous city"?
Contact us to access WOW's quality research on African industries and business
Contact Us
Related Articles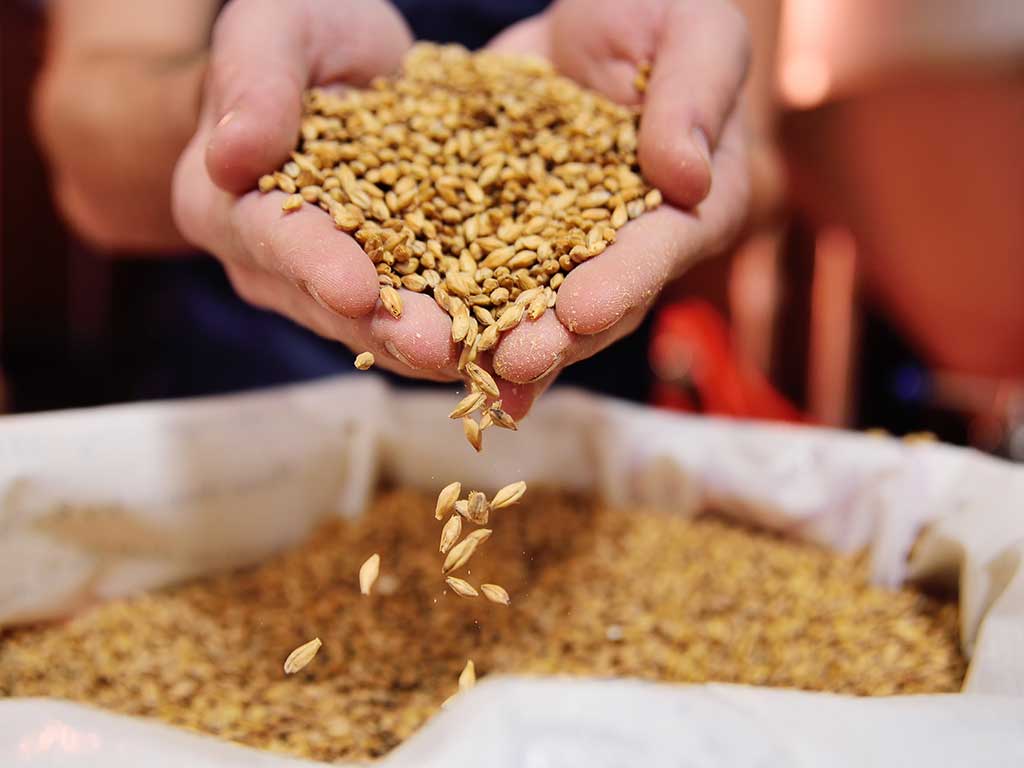 BlogCountries Agriculture & AgribusinessFood & BeverageSouth Africa
How Competitive Is The Starch Industry in South Africa?
Contents [hide] The starch industry is an unsung hero in the South African economy and is largely unnoticed. The WOW report on The Starch Industry in South Africa does it...