Zambia
Zambia is large, landlocked, sparsely populated resource-rich country in the centre of Southern Africa. The country has a population of 17.8 million people and a GDP in 2020 of US$18.5bn. GDP contracted by an estimated 4.9% in 2020 as a result of the pandemic, after growing by 4.0% in 2018 and 1.9% in 2019. After 15 years of significant socio-economic progress and achieving middle-income status in 2011, Zambia's economic performance has stalled in in recent years.
The decline in 2020 reflected a deterioration in all the key sectors of the economy. Manufacturing output fell sharply as supply chains were disrupted, while the service and tourism sectors were affected by weak private consumption and investment due to lockdowns and travel restrictions. Mining output, which declined initially due to falling global demand for copper, is recovering amidst production disruptions in South America. Zambia's public and publicly guaranteed debt hit 91.6% of GDP in 2019 and 104% in 2020, a substantial portion of which is owed to China.
The economy is projected to grow by 1.0% in 2021 and 2.0% in 2022, underpinned by recovery in the mining, tourism, and manufacturing sectors. The recovery in international demand and copper prices are positive developments, while a reduction in coronavirus cases will boost manufacturing and tourism activity. The recovery will also be fuelled by the commissioning of a new hydro power station, and a return to normal rainfall patterns ,supporting growth in agriculture. Zambia is experiencing a large demographic shift and is one of the world's youngest countries by median age. Its population is largely urban and is growing rapidly at 2.8% a year.
The recent landslide poll victory by opposition leader Hakainde Hichilema, who replaces President Edgar Lungu, is an important milestone for democracy in Africa. The electoral swing shows voter determination to reject oppressive and corrupt government, and the handover of power was achieved without bloodshed. Hichilema is a successful businessman, and is expected to restore respect for human rights and urgently address the countries debt mountain.
Contact us to access WOW's quality research on African industries and business
Contact Us
Related Articles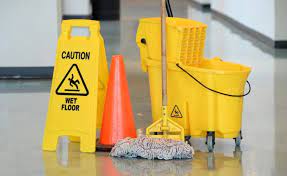 BlogCountries Business ServicesBusiness Support ServicesSouth Africa
The Contract Cleaning industry in South Africa – 2022
A clean slate for contract cleaning As things stand in South Africa, one cannot reflect on an industry and not ponder on how that particular sector can assist in boosting...