2019, A Difficult but Productive Year
In 2019 we successfully introduced the Companies and Intellectual Properties Commission (CIPC) data onto WOWEB, which gives users access to all registered companies in South Africa. While the information is limited and is provided by the company itself or an outsourced third party and has not been validated, it is useful to have access to the full South African business universe. If you do not have access to CIPC and would like to trial it, please let us know.
Together with Amabhungane and the Helen Suzman Foundation, we have made considerable progress toward the introduction of legislation by the DTI for companies to disclose ultimate beneficial ownership to CIPC with their annual returns. This will enhance the CIPC data set considerably. We also have the support of Corruption Watch, the Financial Intelligence Centre and Business Leadership South Africa with this initiative.
WOWEB now has ownership of 188 586 companies, full profiles of 18 875 companies and reports on 374 industries across Africa. This year we onboarded twenty four new clients, employed two additional researchers in our PE office and one in the JHB office and put two disabled learners through a year's technology course via Afrika Tikkun. Carla has also employed a team of students to enhance our municipality data set during their holidays.
If you are travelling over the festive season, please do so safely and may 2020 meet all your expectations.
Contact us to access WOW's quality research on African industries and business
Contact Us
Related Articles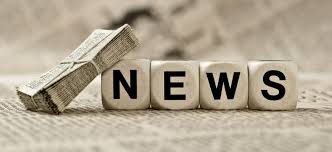 Newsletters
Update from WOW
Youth Employment Trends The recently published Youth Employment Trends in South Africa report highlights youth (aged 15 to 34) accounted for 34.8% or over 21.6 million of the 62 million...