Africa Inc 2022
The Economist magazine covers from 2000, 2011, 2103 in 2019 are a thermometer of global perceptions of Africa as a trade, investment and tourist destination.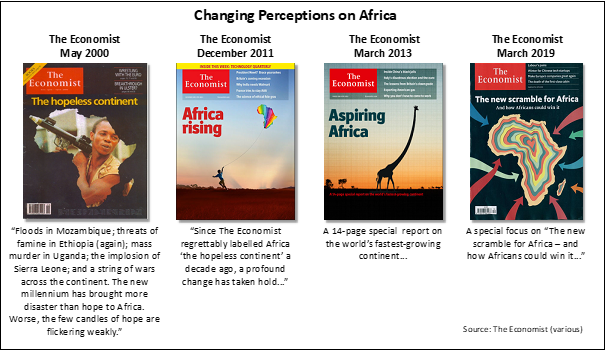 The latest WOW trends report on Imports and Exports states that: "As South Africa is a small, open economy, international trade can be seen as the engine room of its economy. With total trade worth R3.2tn in 2021, and a contribution of almost 60% to GDP, an increase in trade has the ability to steer the country away from pedestrian growth onto a new and elevated growth path."
The much anticipated African Continental Free Trade Agreement will soon be implemented providing the impetus for eliminating trade barriers amongst African countries.
Since 1994, South African companies voted with their feet, and the table below extracted from the WOWEB Report Generator shows the current extent of their footprint on the continent.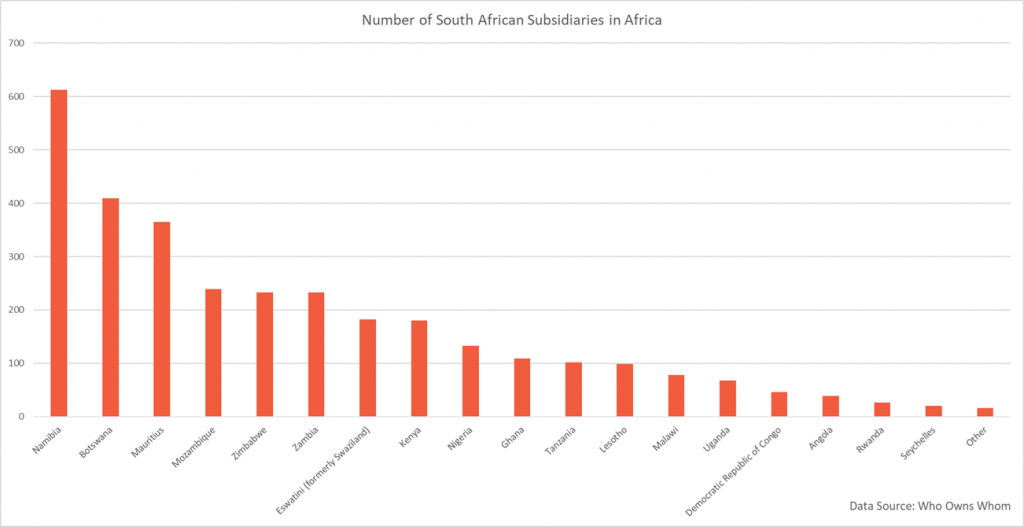 While there have been some failures, particularly in Nigeria, continental revenue and profits have become a significant component of financial performance for South African companies.
The table below, also generated from WOWEB, shows the extent of foreign investment into South Africa (please note that these are identified investments that reflect holdings of 25% or greater), a good indicator of where our international relations efforts should be focused.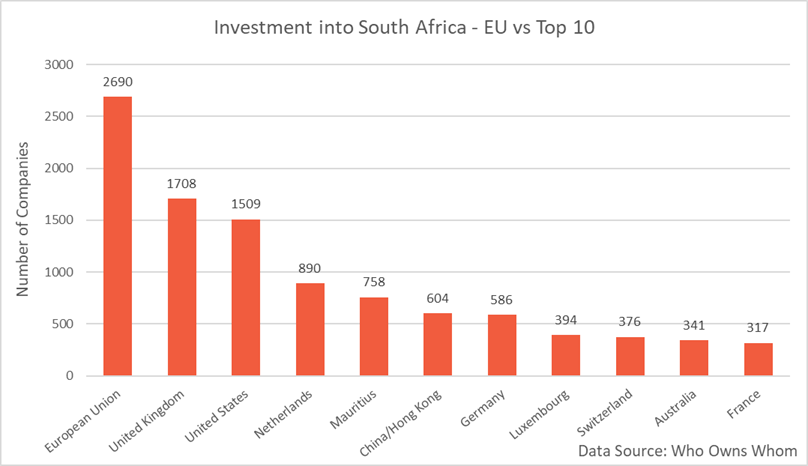 While protectionism is rising throughout the world, 54 African countries (Eritrea is likely to enter the agreement later) agreed to sign the African Continental Free Trade Agreement that will become the largest free-trade agreement since the signing of the World Trade Organization (WTO) in 1994. It will combine a market of 1.4 billion people and create a free trade area with a total GDP of more than US$2.99tn based on 2022 figures.
The scene is set for South Africa to be a significant competitor in the global race for Africa, but this is hampered by the lack of cohesion between the private sector and the state. It is clearly in the interests of both to achieve higher economic growth, increase employment and alleviate poverty, but to achieve that, they need to be singing from the same hymn sheet. While there are elements within the state and the private sector who have not bathed themselves in glory in the recent past, the vast majority of people I engage with in government and in business are committed to these objectives.
Until these two parties form a compact to achieve the same objectives while playing to their respective strengths, the African window of opportunity will, at some point, close. Only the state has the authority to lead such an initiative.
Contact us to access WOW's quality research on African industries and business
Contact Us
Related Articles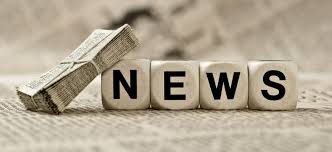 Newsletters
Update from WOW
Youth Employment Trends The recently published Youth Employment Trends in South Africa report highlights youth (aged 15 to 34) accounted for 34.8% or over 21.6 million of the 62 million...