Cape Point: a thermometer of the world's oceans
A little-known fact is that while the Indian and Atlantic oceans meet geographically at Cape Agulhas, the warm Agulhas and cold Benguela currents meet at Cape Point, which scientists have termed a "thunderstorm in the ocean". This makes Cape Point an important thermometer of global ocean temperatures which are monitored internationally as an early warning system for climate change.
A co-operation between Norway and South Africa at the Nansen-Tutu Centre for Marine Environmental Research at the University of Cape Town has deployed a 'mini-submarine' measuring device over 4km below the ocean's surface.
According to our latest Global Disruptor report on Energy Storage, the International Energy Agency estimates that coal demand will increase by 60% more than all renewables combined in 2021, with more than 80% of the growth in coal demand concentrated in Asia.
Batteries are likely to solve the energy supply problem due to strides being made in battery technology. Lithium is a primary component of battery manufacture, and global reserves are estimated at 14 million tons, with a global supply deficit of 1.1 million tons expected by 2030, which can be mitigated by recycling. Interestingly, Zimbabwe and the Democratic Republic of Congo are among the top 10 countries in the world for lithium reserves, and in Zimbabwe, a single mine, Bikita, holds lithium ore reserves of more than 11 million tons.
The report on The South African Tobacco and Tobacco Products Industry notes that a study by Imperial College London academic Nikolaus Voulvoulis highlighted the environmental impact of the global tobacco industry from agriculture to product use and disposal, including soil acidification and fossil fuel use. The manufacture of e-cigarette devices is a further contributor to climate change omissions. However, the industry creates employment in farming, warehousing, distribution, retail and the informal sector. Manufacturers say that loss of market share to illicit sales, and the yet to be explained ban on tobacco sales under hard lockdown, will have a long term negative impact on employment in the industry.
The printing industry (The Printing Industry in South Africa) has been under long term pressure from environmentalists due to the impact of paper production. Printers such as Novus, CTP and SA Litho voluntarily adhere to Forest Stewardship Council (FSC) chain of custody certification that paper is sourced from plantations that comply with environmental and socio-economic standards.
Industry respondents state that the local industry continues to be undermined by the offshoring of printing, including government outsourcing the printing of school textbooks to countries such as India and China. While the cost of printing is lower, offshoring can result in delayed delivery, poor quality and no guarantee of environmentally responsible practices.
As promised in previous in previous communications we are introducing a South African news feed sourced from ISI Emerging Markets which have multiple global data sources. Shortly, you will see a 'News' tab to the extreme right of the WOWEB landing page coloured teal, as with the CIPC tab, to indicate it is not original WOW research. The facility allows for searching and sorting and also appears under the Companies and Industries tabs where the news is linked to individual companies and industries. There is a marginal additional charge for the news, so once it is available please contact us for a short training session and trial access.
Contact us to access WOW's quality research on African industries and business
Contact Us
Related Articles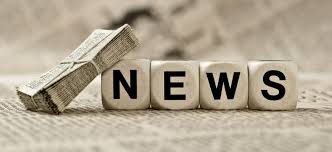 Newsletters
Update from WOW
Youth Employment Trends The recently published Youth Employment Trends in South Africa report highlights youth (aged 15 to 34) accounted for 34.8% or over 21.6 million of the 62 million...