Kenya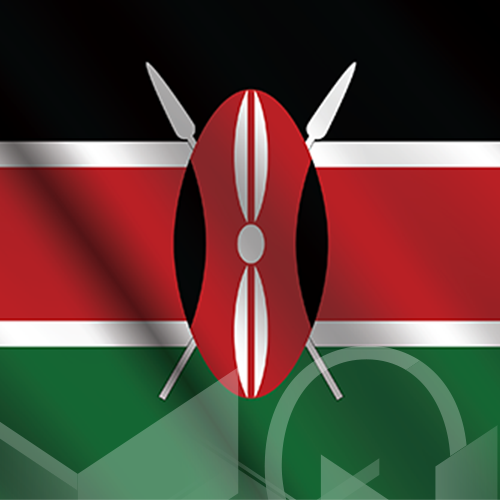 Country Economic Snapshot
2019-07-18
Kenya's real GDP grew an estimated 5.9% in 2018, from 4.9% in 2017, and is expected to grow at 6% in 2019 and slightly more in 2020, according to African Development Bank forecasts.

But 2019 started off relatively poorly, with first quarter growth of 5.6% being below expectations, and well below the 6.5% recorded in the same quarter last year. The Kenya National Bureau of Statistics said this reflected a slowdown in agricultural activities due to dry weather.

While the country remains somewhat subject to the vagaries of weather conditions and other external factors such as exchange rates, in line with its African peers, Kenya remains committed to president Uhuru Kenyatta's Big Four agenda - his grand plan focused on manufacturing, affordable housing, universal health coverage and food and nutrition security, to boost economic growth to over 7% a year.

The African Development Bank highlighted a few problems in the economy, including the public debt-to-GDP ratio, that has increased considerably over the past five years, although the current account deficit narrowed to 5.8% of GDP in 2018 from 6.7% in 2017 due to increased manufacturing exports, which helped improve the trade balance.

While economic growth remains relatively strong, Kenya faces the continent-wide problem of inadequate infrastructure, income inequality and high unemployment, although The African Development Bank points out that Kenya's population in extreme poverty has progressively declined from 46% in 2006 to 36% in 2016.

Africa Report said inflation was a concern for Kenya, as recent inflation figures of 6.58% were the highest in 19 months. It said that while government talks about austerity and financial responsibility, its own spending continues apace with Kenyan legislators, "already among the best paid in the world", backdating their housing allowance to August last year.

The recent Budget also showed increased allocations to the presidency, the military "and some of the same administrations that have recently been riddled with corruption and wasteful spending".

The African Development Bank said Kenya has a strategic geographic location with sea access, opportunities for private investors, and the development of oil, gas and coal.

While the bulk of the recently announced Budget is allocated to infrastructure projects, Kenya continues to have an infrastructure deficit, and development continues to be met with challenges. Last month Kenya was forced to halt the development of its first coal power project following a court order on environmental concerns.

Moody's Investor Service said Kenya has improved the electricity access rate to around 75% in 2018 from 36% in 2014, the highest in East Africa, while more than 7,000km of paved roads were added between 2014 and 2018.

The country has an ongoing infrastructure financing gap and is asking pension funds in South Africa, the United States and the United Kingdom to invest in infrastructure, real estate and affordable housing.
Info
| | |
| --- | --- |
| Capital | Nairobi |
| Currency (Name, Abbreviation, Symbol) | Kenyan shilling , KES , KSh |
| Area | 580,367 sq km |
| Type of Government | presidential republic |
| Languages | English (official), Kiswahili (official), numerous indigenous languages |
| Natural Resources | limestone, soda ash, salt, gemstones, fluorspar, zinc, diatomite, gypsum, wildlife, hydropower |
| Type of Industry | small-scale consumer goods (plastic, furniture, batteries, textiles, clothing, soap, cigarettes, flour), agricultural products, horticulture, oil refining; aluminum, steel, lead; cement, commercial ship repair, tourism |
| Stock Exchange | Nairobi Stock Exchange |
| Stock Exchange Location | Nairobi |
| Stock Exchange Founded | 1954 |
| Tax Rate: Corporate | 30% |
| Tax Rate: Individual | 30% |
| Natural Resources | limestone, soda ash, salt, gemstones, fluorspar, zinc, diatomite, gypsum, wildlife, hydropower |
Latest available information as sourced from:
African Markets
Trading Economics
Economy Watch
The World Fact Book
Company Profile
There is no data available at the moment
Sector Research
| CompanyName | Stock Exchange | Listed Date | Ticker Code | Country | Status |
| --- | --- | --- | --- | --- | --- |
| Absa Bank Kenya PLC | Nairobi Stock Exchange | 1986-00-00 | ABK | Kenya | Active |
| Bamburi Cement PLC | Nairobi Stock Exchange | | BBK | Kenya | Active |
| BOC Kenya PLC | Nairobi Stock Exchange | | BOC | Kenya | Active |
| Britam Holdings PLC | Nairobi Stock Exchange | | BRIT | Kenya | Active |
| British American Tobacco Kenya PLC | Nairobi Stock Exchange | | BAT | Kenya | Active |
| Car & General (Kenya) PLC | Nairobi Stock Exchange | | LT | Kenya | Active |
| Carbacid Investments PLC | Nairobi Stock Exchange | | CARB | Kenya | Active |
| Centum Investment Company PLC | Nairobi Stock Exchange | | ICDF | Kenya | Active |
| CIC Insurance Group Ltd | Nairobi Stock Exchange | | CIC | Kenya | Active |
| Co-operative Bank of Kenya Ltd (The) | Nairobi Stock Exchange | 2008-12-22 | COOP | Kenya | Active |
| Crown Paints Kenya PLC | Nairobi Stock Exchange | 1992-00-00 | CRWN | Kenya | Active |
| Deacons (East Africa) PLC | Nairobi Stock Exchange | 2016-08-02 | DCEA | Kenya | Suspended |
| Diamond Trust Bank Kenya Ltd | Nairobi Stock Exchange | | DTK | Kenya | Active |
| Eaagads Ltd | Nairobi Stock Exchange | | EGAD | Kenya | Active |
| East African Breweries Ltd | Nairobi Stock Exchange | | EABL | Kenya | Active |
| East African Cables PLC | Nairobi Stock Exchange | 1973-00-00 | CABL | Kenya | Active |
| East African Portland Cement PLC | Nairobi Stock Exchange | | PORT | Kenya | Active |
| Equity Group Holdings PLC | Nairobi Stock Exchange | 2006-00-00 | EQTY | Kenya | Active |
| Eveready East Africa PLC | Nairobi Stock Exchange | | EVRD | Kenya | Active |
| Express Kenya PLC | Nairobi Stock Exchange | | XPRS | Kenya | Active |
| Flame Tree Group Holdings Ltd | Nairobi Stock Exchange | 2014-11-06 | FTG | Kenya | Active |
| HF Group PLC | Nairobi Stock Exchange | | HFCK | Kenya | Active |
| Home Afrika Ltd | Nairobi Stock Exchange | 2013-07-15 | HAFR | Kenya | Active |
| Homeboyz Entertainment PLC | Nairobi Stock Exchange | 2020-12-20 | HEL | Kenya | Active |
| I&M Holdings PLC | Nairobi Stock Exchange | 1950-00-00 | I&M | Kenya | Active |
| ILAM Fahari I-REIT | Nairobi Stock Exchange | 2015-11-26 | Stanlib I-REIT | Kenya | Active |
| Jubilee Holdings Ltd | Nairobi Stock Exchange | 1973-00-00 | JHL | Kenya | Active |
| Kakuzi PLC | Nairobi Stock Exchange | | KUKZ | Kenya | Active |
| Kapchorua Tea Kenya PLC | Nairobi Stock Exchange | | KAPC | Kenya | Active |
| KCB Group PLC | Nairobi Stock Exchange | | KCB | Kenya | Active |
| Kenya Airways PLC | Nairobi Stock Exchange | | KQ | Kenya | Suspended |
| Kenya Electricity Generating Company PLC | Nairobi Stock Exchange | 2006-05-17 | KEGC | Kenya | Active |
| Kenya Orchards PLC | Nairobi Stock Exchange | | ORCH | Kenya | Active |
| Kenya Power and Lighting Company Ltd | Nairobi Stock Exchange | | KPLC | Kenya | Active |
| Kenya Reinsurance Corporation Ltd | Nairobi Stock Exchange | | KNRE | Kenya | Active |
| Kurwitu Ventures Ltd | Nairobi Stock Exchange | 2014-11-13 | KUR | Kenya | Active |
| Liberty Kenya Holdings PLC | Nairobi Stock Exchange | 2011-04-21 | LKHL | Kenya | Active |
| Limuru Tea PLC | Nairobi Stock Exchange | | LIMT | Kenya | Active |
| Longhorn Publishers PLC | Nairobi Stock Exchange | 2012-05-20 | LKL | Kenya | Active |
| Mumias Sugar Company Ltd | Nairobi Stock Exchange | 2001-00-00 | MSCL | Kenya | Suspended |
| Nairobi Business Ventures PLC | Nairobi Stock Exchange | 2016-06-03 | NBV | Kenya | Suspended |
| Nairobi Securities Exchange PLC | Nairobi Stock Exchange | 2014-09-09 | NSE | Kenya | Active |
| Nation Media Group PLC | Nairobi Stock Exchange | 1976-00-00 | NMG | Kenya | Active |
| NCBA Group PLC | Nairobi Stock Exchange | 2019-10-26 | NCBA | Kenya | Active |
| Olympia Capital Holdings Ltd | Nairobi Stock Exchange | | OCH | Kenya | Active |
| Safaricom PLC | Nairobi Stock Exchange | 2002-05-16 | SCOM | Kenya | Active |
| Sameer Africa PLC | Nairobi Stock Exchange | 1995-07-01 | FIRE | Kenya | Active |
| Sanlam Kenya PLC | Nairobi Stock Exchange | 1963-00-00 | PAIC | Kenya | Active |
| Sasini PLC | Nairobi Stock Exchange | | SASN | Kenya | Active |
| Stanbic Holdings PLC | Nairobi Stock Exchange | | CFC | Kenya | Active |
| Standard Chartered Bank Kenya Ltd | Nairobi Stock Exchange | | SCBK | Kenya | Active |
| Standard Group PLC | Nairobi Stock Exchange | | SGL | Kenya | Active |
| TotalEnergies Marketing Kenya PLC | Nairobi Stock Exchange | 1988-00-00 | TOTL | Kenya | Active |
| TPS Eastern Africa PLC | Nairobi Stock Exchange | 1997-00-00 | TPSE | Kenya | Active |
| TransCentury PLC | Nairobi Stock Exchange | 2009-00-00 | TCL | Kenya | Active |
| Uchumi Supermarkets PLC | Nairobi Stock Exchange | 2011-05-31 | UCHM | Kenya | Active |
| Unga Group PLC | Nairobi Stock Exchange | | UNGA | Kenya | Active |
| Williamson Tea Kenya PLC | Nairobi Stock Exchange | | WTK | Kenya | Active |
| WPP Scangroup PLC | Nairobi Stock Exchange | 1996-00-00 | SCAN | Kenya | Active |
Top Kenya Reports
The Telecommunications Industry in Kenya
R 13 500.00(ZAR) estimated $ 818.26 (USD)*

The Telecommunications Industry in Kenya
2022
The Banking Industry in Kenya
R 9 500.00(ZAR) estimated $ 575.81 (USD)*

The Banking Industry in Kenya
2021
The Petroleum Industry in Kenya
R 9 500.00(ZAR) estimated $ 575.81 (USD)*

The Petroleum Industry in Kenya
2021