Disruptors
Disruptors present both threats and opportunities and are largely driven by three things; changes in consumer tastes, changes in law and technological innovation. Ostrich feathers were highly fashionable in the early 1900s and a kg of feathers cost as much as a kg of gold but the market crashed overnight with the start of the 1st world war in 1914. The international ban on whaling in 1986 collapsed that industry and examples of technological disruption is the demise of the typewriter and the telex machine. Some current examples from recently published WOW reports are;
Snackification
Health awareness and the consequent growing unpopularity of junk food is driving the processed foods market to 'snackification', which is the trend of replacing large meals with snacks that are consumed more than four times per day. Rhodes Food Group, which is taking advantage of this international trend, has increased its international sales by 8.8% and announced in March that it will be supplying Walmart stores in the US.
Conditions such as high cholesterol, diabetes and obesity have led people to consume low cholesterol and nutrient-rich food, and manufacturers are adding organic and healthy ingredients such as superfoods to their products. Consumers are increasingly demanding convenient on-the-go meals and snacks such as fruit bars, dried superfruit and healthy vegetarian and vegan meals.
Montagu Dried Fruit & Nuts, which was acquired by Acorn Agri and Food and changed its name to Montagu Snacks, is rolling out its new brand name through its 89 stores. In2food Group opened its new 22,700m² production facility in the OR Tambo special economic zone which is one of the largest fresh food factories in the world and utilises the world's second largest CO2 refrigeration plant installation. (Preserving and Processing of Fruit and Vegetables)
Second Hand Goods
Even prior to coronavirus, economic conditions resulted in consumers examining their lifestyles and consumption habits, and there has been an increase in demand for quality second hand goods. The Industrial Development Corporation views the purchasing of franchise stores as ideal for previously disadvantaged operators as the cost of entry is relatively small. It said franchisors often source their staff from the communities in which they operate, helping to create employment and deepen empowerment. In 2018, women owned more than 33 of the Cash Crusaders franchised stores where typically the store operator holds a 39% share and Cash Crusaders the remainder in exchange for up-front capital, marketing and other franchise services. (The Retail Trade of Second-Hand Goods in Stores in South Africa)
Protecting Privacy
Due to social media and ubiquitous mobile devices, it has become easier and faster for market researchers to reach out to more people than ever before, leading to more insights being generated and a better understanding of customers. However, it has also led to more intrusive behaviour on the part of the market researchers who often breach personal space and privacy.
Some call centres repeatedly invade our privacy in an attempt to sell us unwanted goods and services. The excellent documentary 'The Social Dilemma' warns us of the use of AI to profile potential customers through usage patterns of social media. Laws such as the Protection of Personal Information Act (Popi), which became active on 1 July 2020, and The Consumer Protection Act, once effectively implemented, will disrupt these industries. (The Market Research Industry in South Africa, Contact Centre Operations)
The Sound of Music
While there are many notable exceptions, music artists face many obstacles to earning a living. Musicians remain exploited by television and radio stations that delay royalty payments as there are no regulations to protect them in this regard. Due to coronavirus, concerts and live events have been postponed indefinitely or in many cases cancelled and many artists have had to delay releasing new material due to being unable to use tours to promote their albums.
The Copyright Amendment Bill 13B of 2017 seeks to amend the Copyright Act No. 98 of 1978 by providing for measures that protect the economic interests of the authors and creators of work against infringement. However, the music industry opposes certain sections, in particular, "the overly broad exceptions that will apply through the adoption of 'Fair Use Principle' which allows anyone to use their work without compensation. The industry claims this term is very poorly defined, and says the responsibility falls to the artist to challenge that use in court, which is extremely costly. In June 2020, the Copyright Amendment Bill and the Performers Protection Amendment Bill were sent back to the National Assembly for reconsideration.
Across the continent, Kenyan telecoms operator Safaricom launched the Songa app and, through its acquisition of Simfy, offers MusicTime. MTN Nigeria also partnered with Tidal streaming platform giving MTN subscribers free 30 day to access music, videos, and concerts. In March 2020, Lebashe Investment Group bought Gallo Music Industries (GMI), South Africa's largest and oldest independent music label, from Tiso Blackstar for R75m. The industry faces disruption from streaming services, which represent a threat but also an opportunity for music artists to negotiate fairer compensation for their intellectual property. (The South African Music Industry)
Digital Books
While many from my generation remain stubbornly loyal to paper the digital innovation in this space is advancing relentlessly which is further motivated by the need to reverse de-forestation. Canadian-based Scenarex, a company developing publishing solutions with blockchain launched Bookchain, an online ebook distribution platform that enables authors, publishers and content creators to publish and sell books on the blockchain.
The education space is also facing disruptors such as Van Schaik Bookstore's SmartSWOT app, a digital learning solution with curriculum-based resources that brings textbook publishers, educators and learners onto one interactive platform. The student's school has the option to administer homework, tests and publish further learning resources through the app. (The Retail and Wholesale and Trade of Books and Stationery in South Africa)
As the 19th century French poet and novelist Victor Hugo once said: "No power on earth can stop an idea whose time has come."
Stay safe and hopeful.
Contact us to access WOW's quality research on African industries and business
Contact Us
Related Articles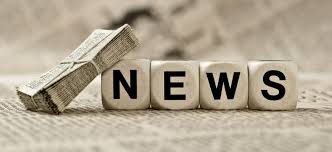 Newsletters
Update from WOW
Youth Employment Trends The recently published Youth Employment Trends in South Africa report highlights youth (aged 15 to 34) accounted for 34.8% or over 21.6 million of the 62 million...