Is Namibia the next Norway?
In the last two years, oil exploration in Namibia has uncovered oil and gas reserves of approximately 5 billion barrels in the Kavango and Orange Basins in northern Namibia, compared with the 7 billion barrels of reserves in Angola's Cabinda region.
The drilling and seismic data interpretations indicate a rift basin similar to that of the major oil-producing basins in the North Sea, and further discoveries are expected. Explorers in Namibia include Canada's Recon Africa, Dutch oil giant Shell, Qatar Energy and Norway's BW Energy.
Angola has a population of 34 million compared with 2.6 million Namibians and a GDP per capita of US$3,400 compared with Namibia's US$4,100, and the latter's economy is very dependent on revenues provided by South Africa under the Southern African Customs Union. That is going to change.
According to the recently-published WOW report on the Petroleum Industry in South Africa, South Africa's biggest crude oil refinery Sapref ceased refining at the end of March 2022 . While the last two of South Africa's six refineries also stopped operating recently, namely Natref's 195,000b/d crude refinery and Sasol's 150,000b/d Secunda synfuels (fuel made from coal or gas) facility, Natref restored production capacity towards the end of July. Increasingly, it is becoming more economical to import refined products than to refine crude oil locally.
Prior to the discovery of commercially-viable reserves of oil in the North sea in the 1980s, Norway was a low income agricultural and fishing economy and now has the world's largest sovereign wealth fund, and the top four sovereign wealth funds include three oil-producing nations.

In the early days, foreign companies dominated exploration activities in Norway's territorial waters and in 1972, state oil company Statoil (now Equinor) was established and it was legislated that the state would own 50% of every production licence to ensure equitable distribution of this natural wealth to all Norwegians. In 1983 the Tempo Committee, chaired by Norway's former central bank governor, Hermod Skånland, introduced the principle of a fund where the government could house the rush of oil revenue and spend only the real return.
Namibia's 2.6 million people enjoy a land mass just short of South Africa's. It has 1,752km of coastline and a freshwater aquifer with enough reserves to supply the desert country with fresh water for 400 years.
If its potential oil wealth is used effectively, it could have a profound impact on the regional economic dynamic.
Who Owns Whom' latest Trends report on Mining in South Africa shows that this industry is the largest contributor to the GDPs of the country's poorest provinces, namely Limpopo (25.4%), Mpumalanga (23.4%) and North West (22.3%). The industry also plays a critical role in the upliftment of communities and the improvement of the general environment in which they operate. They have built schools, clinics, and other social infrastructure such as roads and housing for employees and often also support recreational activities directly and indirectly.
In addition to the important role that the mining industry plays in the economy through its direct value add, job creation and as foreign exchange earner, it is also an invaluable contributor to the fiscus. Given the extremely difficult economic circumstances over the last few years, the role that the industry has played in buffering a fiscal crisis must not be underestimated. In 2021 the industry contributed R142.7bn through corporate tax, VAT, PAYE, duties and royalties.
Contact us to access WOW's quality research on African industries and business
Contact Us
Related Articles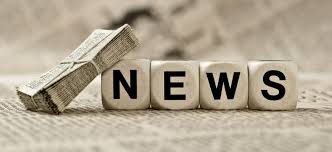 Newsletters
Update from WOW
Youth Employment Trends The recently published Youth Employment Trends in South Africa report highlights youth (aged 15 to 34) accounted for 34.8% or over 21.6 million of the 62 million...