Lithium Lift-Off Africa
Transparency and ultimate beneficial owner legislation
In 2019 WOW introduced a Transparency Rating when profiling companies with a score of 10 being openly transparent. As a reciprocation for transparency, those companies scoring 10 receive a complimentary industry report of their choice from the WOW report store valued at R20,000 for recent reports. Of the ratings assigned between 2019 and 2022, those entities with a transparency rating between 8 and 10 increased from 6.37% to 7.25% over the period, while the entities with a rating between 0 and 3 decreased from 38.8% to 29.75%. These statistics are not startling, but they are moving in the right direction.
Future transparency will also be driven by regulation, and I have mentioned previously that since 2016, WOW has made three submissions to the DTIC to regulate disclosure of ultimate beneficial ownership information of private companies to be lodged annually with the CIPC and made available to the public. The former has been achieved with the recently-gazetted Companies Amendment Bill but not the latter. The DTIC posted a notice asking for public comment on the bill in September 2023, and the WOW board made a further submission which can be viewed here.
Lithium lift-off for Africa
While lithium batteries are a grudge purchase for South Africans, the global urgency to reduce carbon emissions puts their production on an exponential growth trajectory.
The recently-published WOW industry report, Lithium Mining in Africa, indicated that global electronic vehicle (EV) sales grew by 25% year on year to 2.3 million in Q1 2023 and are forecast to grow by 36% to 14.3 million in 2023.
It is estimated that Africa will supply about 90,000t of contained lithium, amounting to 23% of global supply, by 2030, with Zimbabwe contributing 39%, followed by Mali (21%), Democratic Republic of the Congo (DRC) (19%), Namibia (8%), Ethiopia and Ghana (6%), and South Africa (1%). It is predicted that global demand will be 450,000t by 2030, largely due to growth in EV sales, while supply is expected to be 395,000t causing a 12% supply deficit.
Lithium is found in brines (a saltwater evaporation process), granite and, in Africa exclusively, in igneous rocks called pegmatites which are usually mined using open pits.
Most mining operations are foreign-owned, with Australian companies active in the DRC, Ethiopia, Mali and Ghana. UK companies own mines in Ghana as well as Namibia and South Africa. China is the biggest investor and in the last two years has spent more than US$2bn buying controlling stakes in mines largely in Zimbabwe.
Manufacturers of batteries and battery electric vehicles in countries and regions such as the EU, Japan, South Korea, and US are anxious to secure reliable supplies of lithium to reduce their dependence on China for lithium chemicals, and are therefore investing in upstream supply.
According to the Motor Industry in South Africa report, also published last month, EV sales in South Africa doubled to 1,481 units in Q2 2023, from 738 units in Q2 2023, following an 18.8% year on year increase to 1,665 units in Q1 2023, from 1,401 units in Q1 2022. Only two manufacturers in South Africa currently produce EVs namely Mercedes-Benz, which builds some EV versions of its C-Class range, and Toyota which makes the Corolla Cross.
The National Association of Automobile Manufacturers of South Africa and the DTIC have set a target for new EVs including hydrogen fuel cell vehicles to account for 20% of new car and bakkie sales by 2025, 40% by 2030 and 60% by 2035 out of a total market of approximately 500,000 vehicles.
Contact us to access WOW's quality research on African industries and business
Contact Us
Related Articles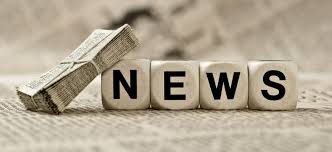 Newsletters
Update from WOW
Youth Employment Trends The recently published Youth Employment Trends in South Africa report highlights youth (aged 15 to 34) accounted for 34.8% or over 21.6 million of the 62 million...