Nationalising the South African Reserve Bank (SARB)
There is much speculation on the ANC nationalising the SARB and the consequent impact on the banking sector. Although the central banks of the US, Belgium, Greece, Italy, Japan, Switzerland and Turkey have private shareholders, this is unusual and South Africa remains the only central bank in Africa with private shareholders. It has been pointed out by a number of commentators including Hilary Joffe of Business Day that the 660 private shareholders have no say in determining or implementing the mandate of the SARB and therefore the benefits of nationalisation are questionable.
There are 2 million shares in issue at the prevailing price of R10 per share although some shareholders claim the value to be much higher, up to R7,900 per share. The law limits dividend payments to 10 cents per share so it is not a great investment and one can imagine that shareholders are silently egging on the nationalisers.
The SARB was listed on the JSE until 2002 and in the 1980s my late father, Robin, purchased a single share in every listed company to secure shareholder rights to access company records. To this day our SARB share certificate hangs on the wall of the Who Owns Whom offices. Should the proponents of nationalisation prevail, we shall hang on to our certificate and save the taxpayers some money.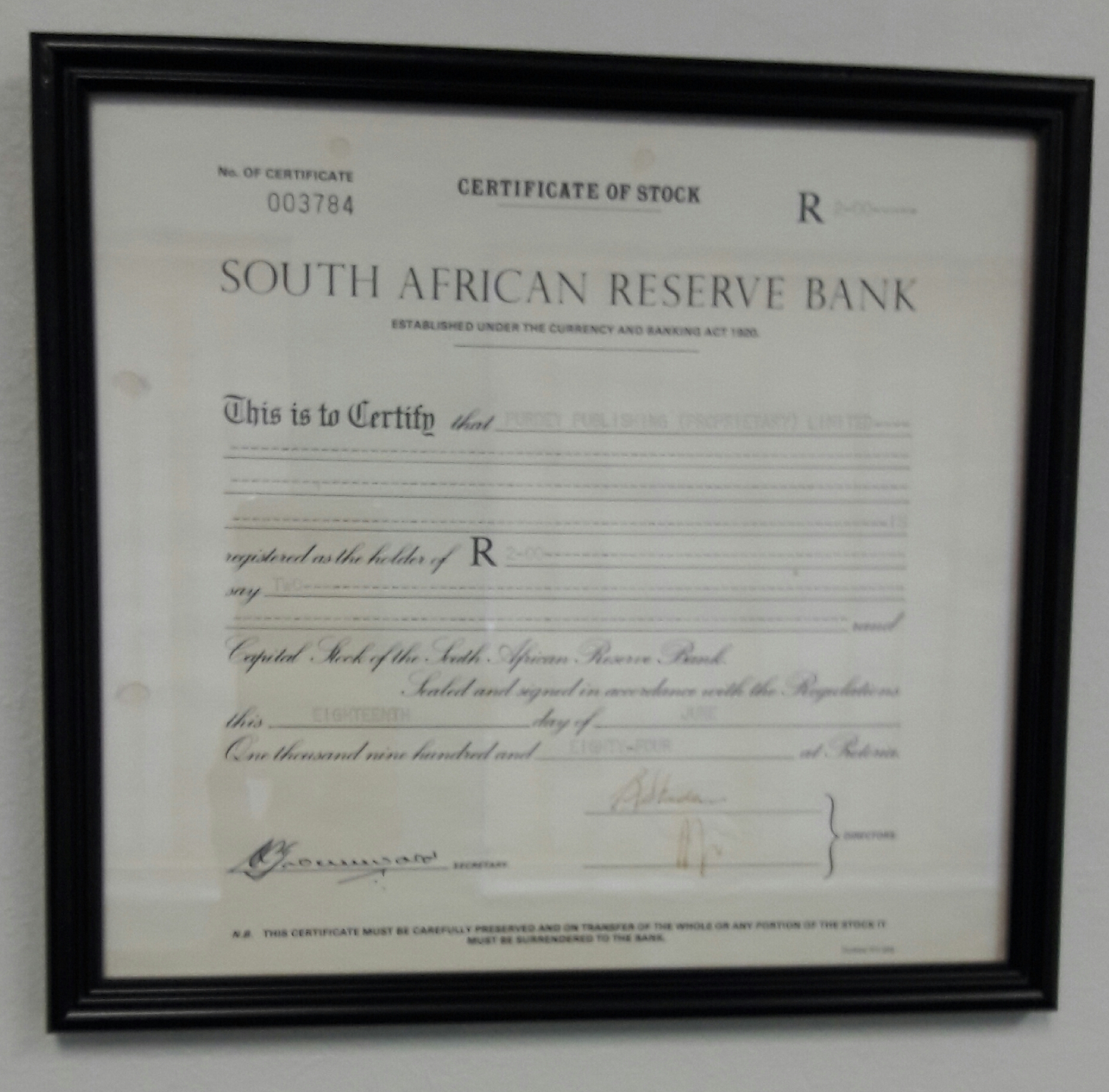 Contact us to access WOW's quality research on African industries and business
Contact Us
Related Articles