Redefining industries for the modern world
The South African Statistical Services (Stats SA) is the guardian of the Standard Industrial
Classification Codes (SICC) which classifies all business activity into a specific industry.
A cornerstone of Who Owns Whom (WOW) research is to identify the industry applying to
companies being profiled for our WOWEB platform and incorporating these companies'
profiles in their relevant industry report. Over 600 industry reports are available in
the online WOW store.

Up to now we have been using the Stats SA Standard Industrial Classification (SIC)
Code version 5 which was published in 1993 and the latest, Version 7, in 2012. Stats SA
has not yet rolled out version 7 due to resource constraints, but it has been adopted by
SARS and therefore we have completed the task of mapping version 5 to version 7.
Prior to version 5, we used version 3 – where the typewriter had its own code, and the
entire IT industry was lumped under 'other business machines n.e.c (not elsewhere
classified)'. This was addressed in version 5, and version 7 includes some significant
updates, e.g.:
• Holding company operations were part of SIC Code 81990 in version 5, which was
Other Financial Intermediation n.e.c. It now has its own SIC Code under version 7 –
64200 Activities of Holding Companies. This is useful as 81990 was also used for
private equity and other financial capital investments.
• Internet activities has moved from the telecoms sector SIC Code 75200 in version 5 to
Other Computer & IT services in version 7 SIC Code 6312. Version 7 includes 63110
which is Data Processing, Hosting and Related Activities and 63120 for Web Portals.
• Call centres, which were included under 88999 Other Business Activities n.e.c. in
version 5, are now under their own SIC Code, 82200 in version 7.
• Event Management and Exhibition Organisation also fell under 88999 Other Business
Activities n.e.c. in version 5 but are now included in SIC Code 82300 Organisation of
Conventions and Trade Shows in version 7.
The last global disruptor report on Artificial Intelligence has been published and shows
the impact of this technology on a number of key sectors including banking, retail,
healthcare, automotive, logistics, energy, agriculture and entertainment and gaming.
In response to the demand for Trends reports we have scheduled the following: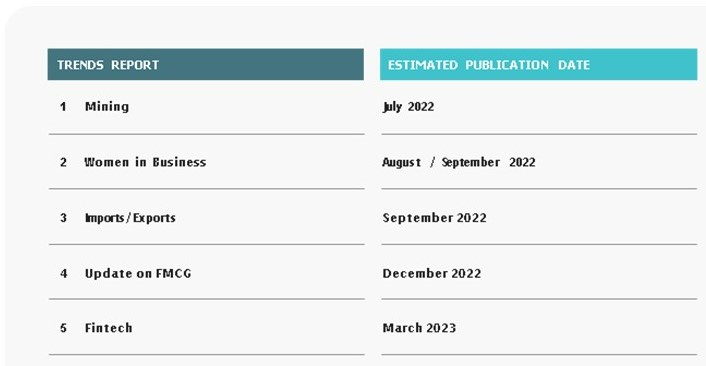 Contact us to access WOW's quality research on African industries and business
Contact Us
Related Articles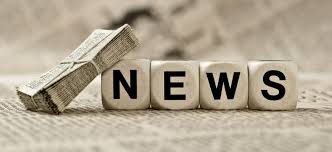 Newsletters
Update from WOW
Youth Employment Trends The recently published Youth Employment Trends in South Africa report highlights youth (aged 15 to 34) accounted for 34.8% or over 21.6 million of the 62 million...